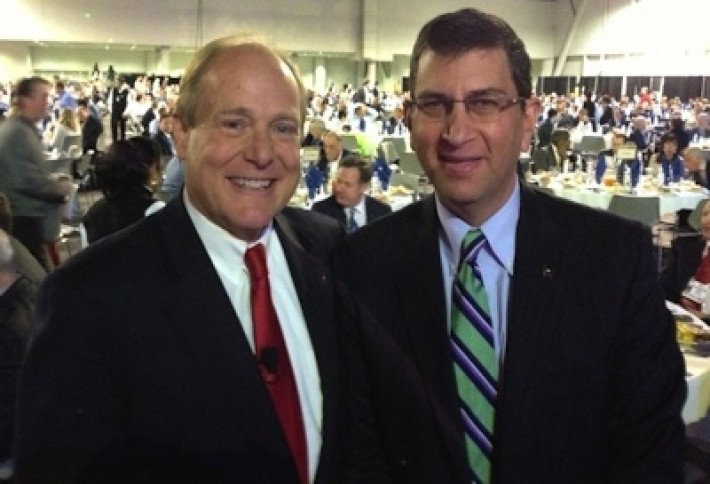 Bisnowis inLas Vegas this week, bringing you live coverage from the mega retail conference ICSC RECon. With 1,500 atyesterday'sseated luncheon as the backdrop, we snapped ICSC presidentMichael Kerchevaland outgoing chairmanBrad Hutensky(CEO of Hutensky Capital Partners of Hartford, Conn., a fund that invests in underperforming retail through loans, purchases, and JVs). Check out this Friday's National issue for our chat with new ICSC chairmanDavid LaRue,CEO of Forest City Enterprises.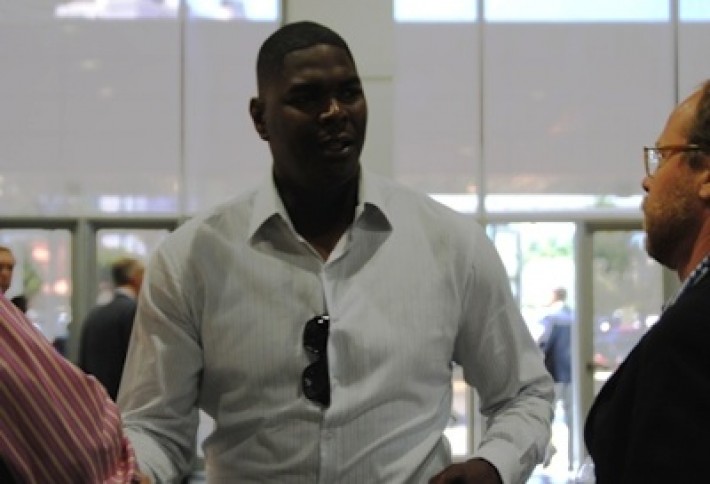 "Just give me the damn deal!" Maybe that's not what he said, but we did a double take when we saw former NFL stand-outKeyshawn Johnsonin his ICSC RECon badge with the other32,999 folkson the ground. We didn't get a chance to ask the ESPN sports analyst what his ICSC goals were, but we know that his company,Keyshawn Capital Development, focuses on CRE and development projects, includinginner-city revitalization efforts.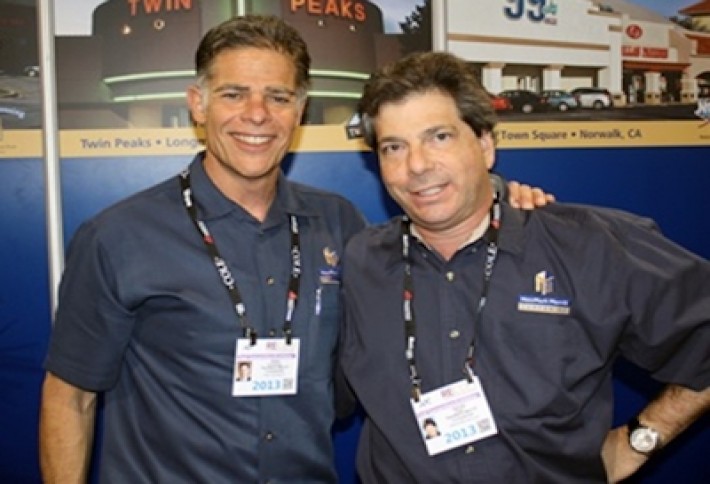 Newmark Merrill CEO Sandy Sigal(right, with Allen Ginsberg) gave us his investment philosophy in 2013: Find the right value-add retail plays. The firm is focused on buying assets in markets like Chicago, Denver, San Diego, LA, and Sacramento. That's because cap rates for properties in core markets are at "stupid levels" when compared to in-place rents. A solid example: Twin Peaks mall, a 560k SF shopping center in Longmont, Colo. Newmark Merrill received a nearly $30M bond from the city to revitalize the property, which helped it attract Regal Cinemas, Sam's Wholesale, and Whole Foods to offset the loss of a former Sears there.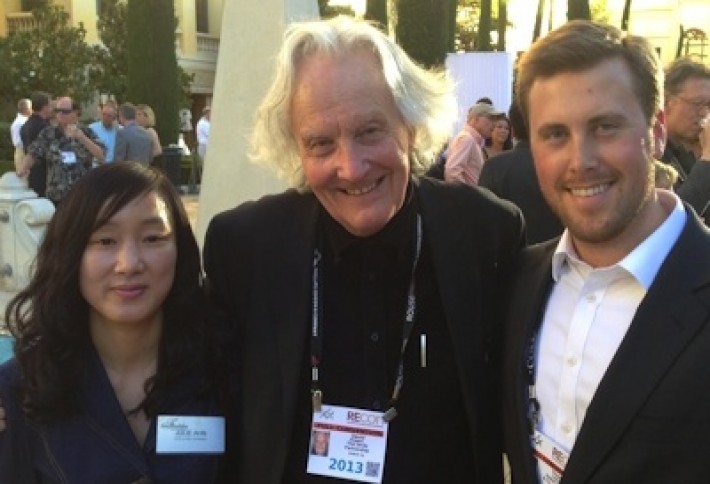 At ICSC's opening party around the Bellagio pool, we snappedTom Lesnick, right, equity analyst for Baird, withDavid Rogersof The Jerde Partnership (which with Macerich was announced as winning ICSC's annual award for conceptualizing and architecting outdoor retail spaceSanta Monica Place); and DTZ'sJulie Ahn, managing director of the investment department and in for ICSC from Seoul, South Korea. We applaud them for their restraint in keeping their coats on and not jumping into the pool on such a beautiful evening.