News
What's Next for San Diego's Trophy Assets
JLL has detected a turnaround in Downtown'sfortunes--in particular, the city's trophy office buildings attracted 106k SF of occupancies last year. It may seem minuscule, but it reverses six years of flat or negative absorption. (Americans love it's an underdog story--which is why we were disappointed Valparaiso University wasn't named Pope.)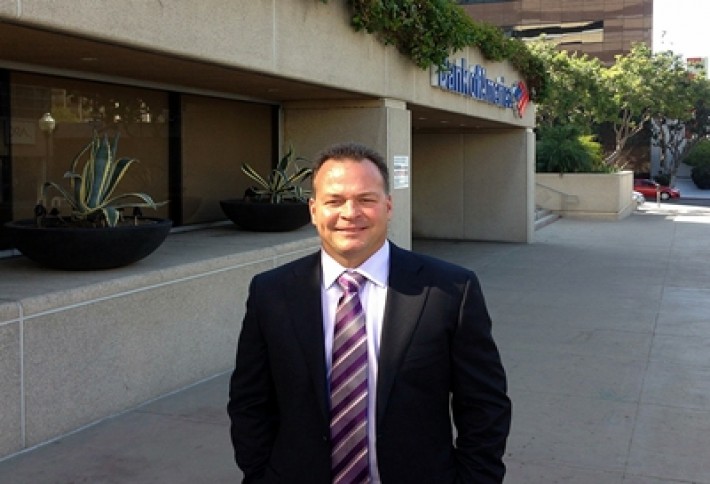 Yesterday, we chatted with EVP Richard Gonor, who explains that the firm tracks 20 high-rise buildings totaling 7.4M SF in its San Diego Skyline review. These are "the top echelon of office buildings in the CBD." That said, when compared to other cities' CBDs, San Diego's suburban markets such as the UTC and Sorrento Mesa have outperformed Downtown in terms of occupancy and absorption. However, Richard says, when you look at this past year, Downtown posted positive gains and the majority of those gains were in the Skyline 20 subset of buildings. (The Skyline 20, btw, would be a great name for a team of high-wire daredevils.) Tenants are starting not only to expand and grow within the area, but "we're seeing migration into the area, as well."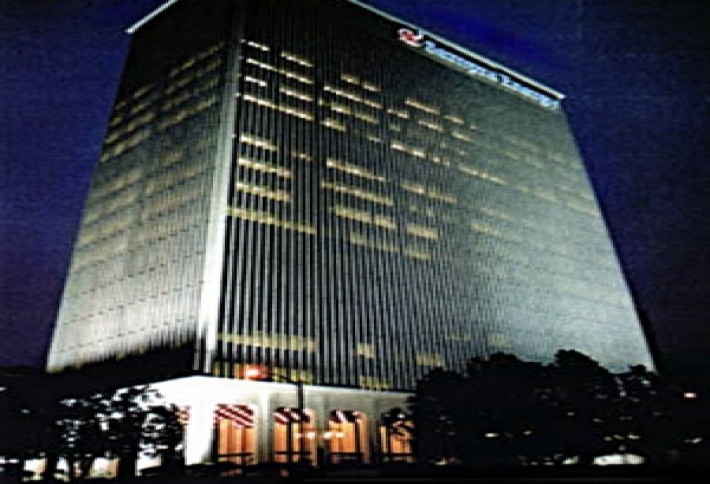 The Skyline's positive absorption compares with 5,000 SF of negative absorption in 2011; vacancy declined more than a percentage point to 16.5%. Richard says tenants from the suburban markets,particularly in the creative and tech fields are starting to take notice of Downtown.At the same time, he's eying the horizon for a couple of reasons: namely, a few large lease expirations coming up. For example, the City of San Diego has a little over 500k SF of leased space that's rolling, and Sempra (above), which is in a single-tenant building Downtown, is considering whether to renew or move its 350k SF requirement to a newbuild-to-suit. However, of the half-dozen major tenants that are in the market right now for large blocks of space, it's "highly unlikely" they'd all up and decide to leave.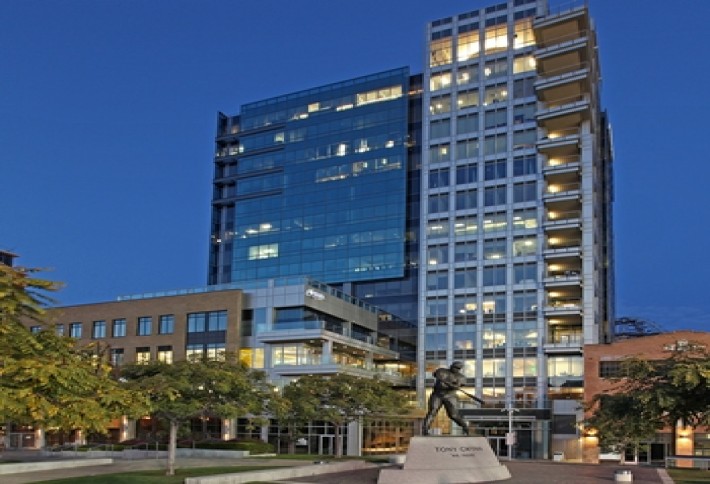 The dynamics are changing, with more investors considering Downtown and a lot of capital market deals taking place, including DiamondView Tower (above), which sold for $120M ($392/SF) to a Cigna/Cruzan | Monroe JV. More than $303M traded hands last year.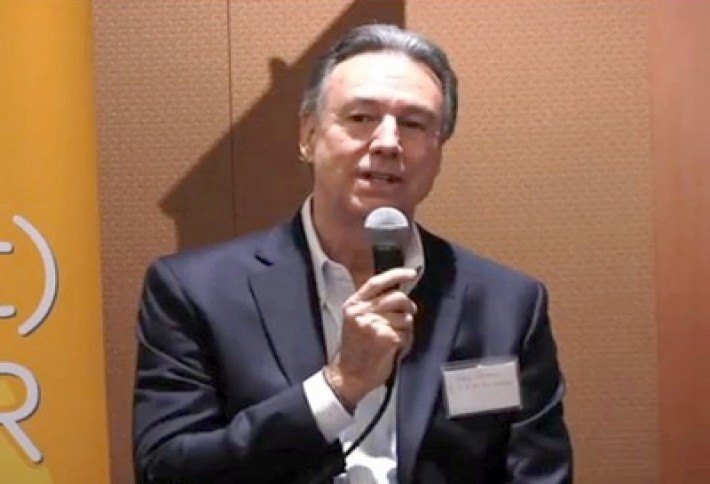 While there's no spec office development, there are a few owners that are ramping up for it. Richard says one location is the I.D.E.A. District. I.D.E.A. Partners, including principal Pete Garcia, who spoke at our event last year,is looking for a tenant to anchor asite on a block bounded by E, F, Park, and 13th streets in the East Village, next to the NewSchool of Architecture. And JLL client BBL, which bought the 450 B St tower, is planning a 90k SF Gensler-designed, state-of-the-art office building to replace a 40k SF bank branch that's on site. (We say keep the drive-thru, just for kicks.) Richard says a groundbreaking date hasn't been announced, but the owners believe large blocks of space are in demand Downtown."We're starting to see premium space getting leased up."