News
The Mayor's New Goal;The Deal Sheet
This may not be the Age ofAquarius, but it'll be the age of San Diego's aqua economy, if new Mayor Bob Filner has his way.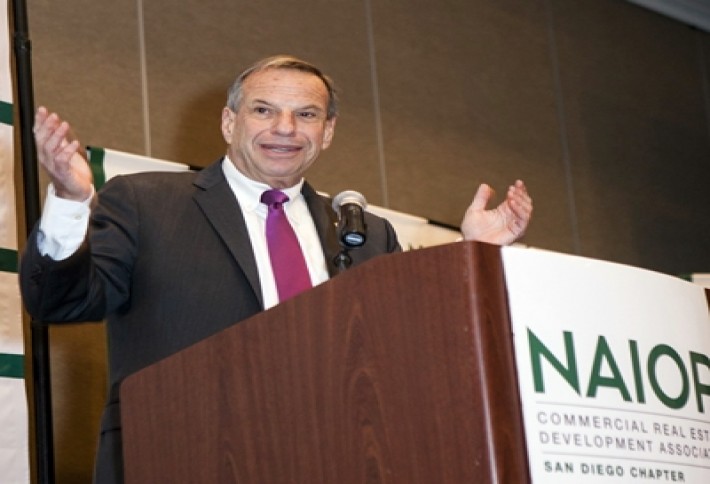 One of his strategies to spur economic growth involves aqua jobs--blending greenjobs in sustainable industries with "blue" jobs in ocean and water-related industries. Speaking to a crowd of 360 at NAIOP's breakfast meeting, he appears to be describing the size of a fish he caught in one of those ocean jobs. The mayor also proposed the creation of thousands of jobs at the Port by expanding the waterfront. In addition, he'll work to stem the $6B lost annually due to long wait times at the border to cross into San Diego for shopping.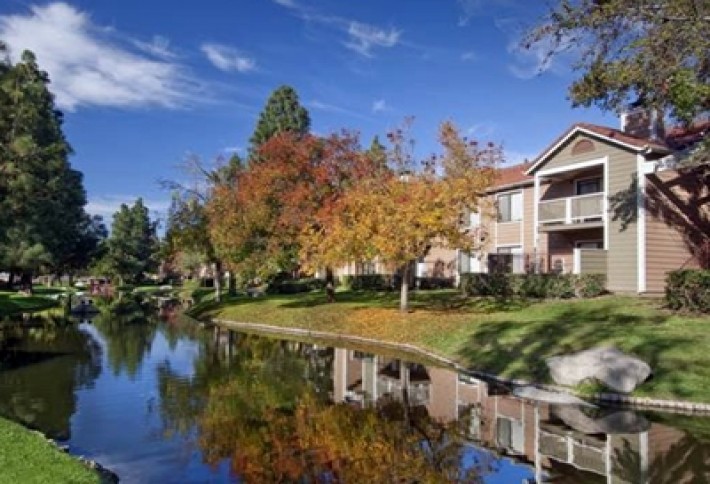 MG Properties Group bought the 736-unit Terracina Apartments in Ontario (3303 S Archibald Ave) from an Archstone affiliate for $95M or $130k/unit. The property is one of the largest apartment complexes in the Inland Empire, which is on track to record one of the nations biggest declines in vacancy, according to Greg Harris of Marcus & Millichaps IPA division, who repped the buyer along with Kevin Green and Joseph Grabiec. Cushman & Wakefield's Ed Rosen and John Chu represented the seller. Built in 1988, Terracina features four swimming pools (all fair game during Marco Polo), lighted tennis courts, and streams on 41 acres.

***
James and Linda Ritch
bought a 14-unit multifamily property, 1717 N Vulcan Ave in Encinitas, from Leucadia Shores LLC for $3.5M.
Lou Bulte
of Privado Capital Group and Lee & Associates-North San Diego County repped the seller, a partnership composed of
Pathfinder Partners
, Bulte Living Trust, and SOS Management. Hendricks Berkadia's
Pat Swanson
represented the buyers.
***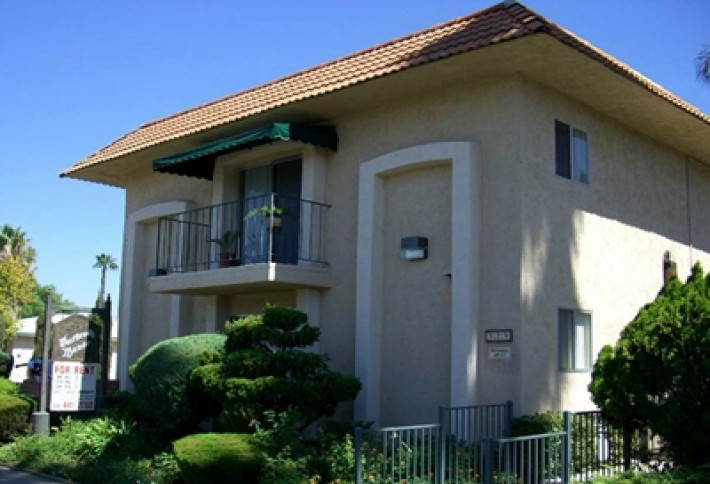 Trumbull Revocable Inter Vivos Trust bought Westbrook Manor, a 25-unit apartment property at 379 Orlando St in El Cajon,in an off-market transaction for $2.9M.CBRE's Eric Comer, Jim Neil, and Merrick Matricardi repped the buyer, while Brycorp Properties' Sam Williams represented the seller, an LLC. CBRE previously sold the property in 2007 for $2.7M.
LEASES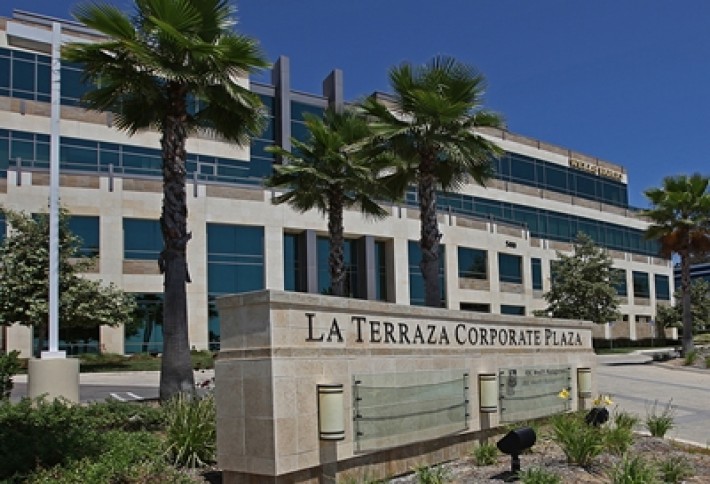 Elizabeth Hospice leased 25k SF of Class-A office space at La Terraza Corporate Plaza (500 La Terraza Blvd) in Escondido, relocatingits HQ in June under a10-year lease valued at more than $7M. CDC Commercial's Don Zech and Nick Zech represented the tenant, while CBRE's Dan Yeilding and Larry Cambra repped Cypress Office Properties.

***
Elizabeth Hospice
leased 3,187 SF at Carmel Valley Office Plaza, 15373 Innovation Dr, from
Arden Realty
for 60 months. Jones Lang LaSalles
Jay Alexander
and
Chaneng Joe
repped the landlord, while CDC Commercials
Don Zech
and
Nick Zech
represented the tenant.
***
Picture It On Canvas
leased more than 33k SF of warehouse space at 12525 Stowe Dr in Poway from
The French Co
. Jones Lang LaSalles
Jay Alexander
and
Ryan Grove
represented the landlord in the two-year lease valued at $1.1M. Cassidy Turleys
Todd Murphy
repped the tenant.
***
Millennium Laboratories
leased just under 10k SF of warehouse space in Rancho Bernardo Distribution Center, 11035 Technology Pl, for 38 months. Colliers Internationals
Dave Harper
repped landlord
CWCA Rancho Bernardo 79 LLC
. Jones Lang LaSalles
Jay Alexander
and
Ryan Grove
represented the tenant.
AWARDS
Trigild received NAIOP Inland Empire's REXIE Award for the office transaction of the year, in recognition of the nearly $100M, 207k SF lease it negotiated with Inland Empire Health Plans in the Atrium at Empire Lakes in Rancho Cucamonga. Trigild took over the property as receiver last April, when it was 42% occupied. The firm was represented in the lease by the law firm Allen Matkins, with CBRE's Phil Woodford as broker. Studley's Josh Gorin repped the tenant. IEHP will relocate from San Bernardino later this year, bringing more than 700 employees.
BUSINESS
BCL Inc will be ordering new letterhead: Thereal estate investment firm has changed its name to BBL Inc, reflecting Steve Bollert's addition as a principal.
KUDOS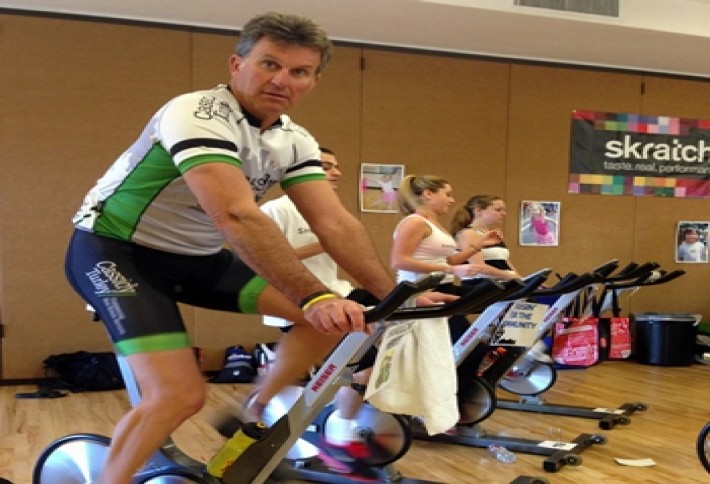 This story needs no positive spin, because it comes with its own. On Saturday, Cassidy Turley San Diego managing director Paul Klink participated in a bike-a-thon to benefitfamilies, children, and seniors in need. Paul tells us the "all-day spin" raised more than $40k for the Ecke Encinitas YMCA.(Since it was for charity, none of the 40 teams or 300 participants needed to resort to the Lance Armstrong method.)Paul recently helped Cassidy Turley secure the management of 11.1M SF of industrial, office, and retail properties in NorCal and the Midwest, thanks to his long-standing relationship with Westcore, which partnered on the deal with DRA Advisors.
Until a new Pope is elected, send us your San Diego commercial RE news to julie@bisnow.com.