News
Big Start to 2013--Office, Industrial Cruising
Union Bank, Accelyrs Software, XIFIN,Entropic, and Dr Bronner's Magic Soapbox--though we're convinced that last one is fake, these are the users that helped produce San Diego's best office and industrial quarterly absorption since the downturn.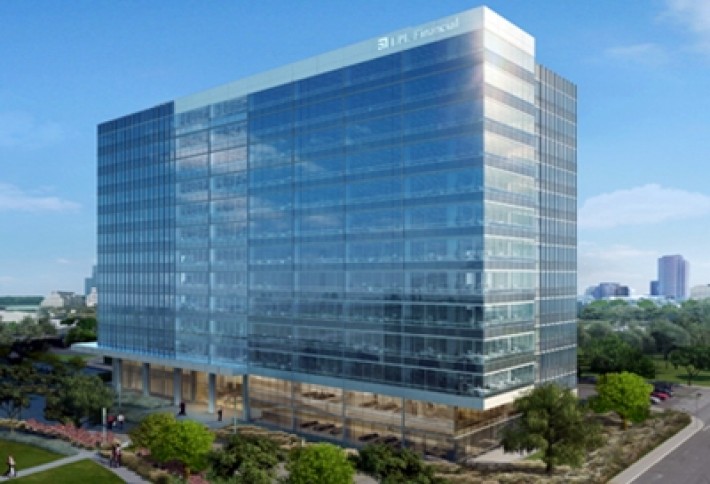 According to CBRE, San Diego absorbed nearly 300k SF of office space in Q1, the 14th consecutive quarter of positive net absorption. SVP Rob Merkin says the market has reached equilibrium-- Class-A lease rates are increasing, while Class-B vacancies are declining in most major submarkets.Defense contractors support more than one-fourth of the local job market and were reluctant to commit to new leases in Q1. CBRE notes much of San Diego's defense industry involves favored programs such as unmanned systems, so they'll see fewer government cuts. Construction activity also picked up--both spec and build-to-suits like La Jolla Commons II, above.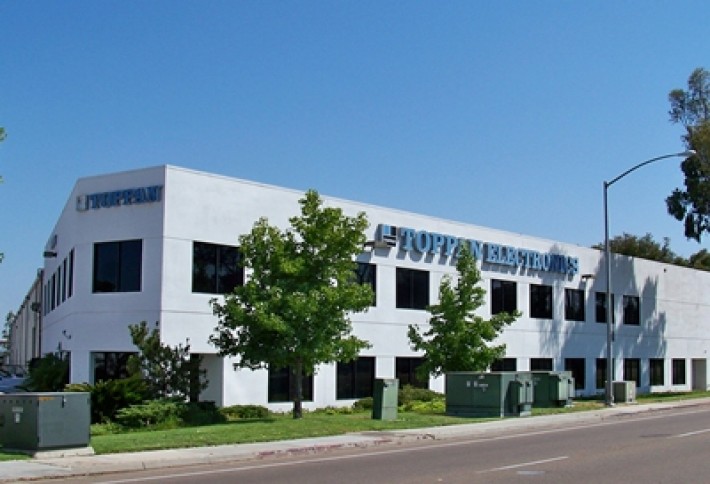 On the industrial/R&D side, 940k SF of net absorption in Q1 represented the seventh consecutive positive quarter, according to Colliers. CBRE notes housing is a barometer of industrial demand, so Ashley Furniture's acquisition of a 121k SF warehouse in Miramar--the first recent activity by any of the major furniture warehouses--is good sign. The warehouse at 7700 Miramar Rd, purchasedfrom Toppan Electronics,had been vacant for a decade. (No visitors in 10 years--that's Wonka-esque.)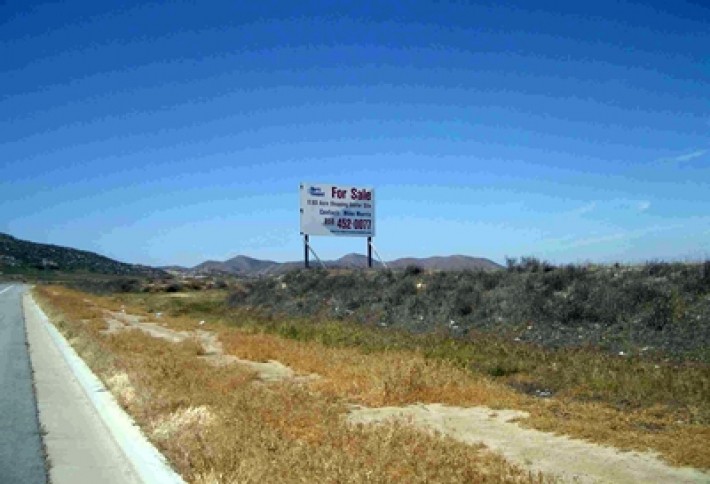 How about retail? Despite posting the first negative absorption in seven quarters, CBRE says San Diego's retailmarket was one of the nation'sstrongest in Q1, with a decline in vacancy and slight rise in rents, due to returning mom-and-pop tenants. Noteverything is back,however. We snapped this sign advertising an 18-acre shopping center development site on southwest Riverside County's Domenigoni Parkway. A homebuilder bought the land when the housing market out here was booming. You know the story: Retail follows rooftops,and when the rooftops stopped coming, so did shopping center developers.The broker told us it's now a dormant site and thathe plans to hire a crew to pull up the signs.