News
Philly Retail Resurgence Led by Smaller Deals
Philly retail has momentum, with leasing up and national and regional retailers looking for more space. But it's a little tough, considering the dearth of development in recent years. (We've all been so busy complaining about the Eagles, we forgot to build stuff.)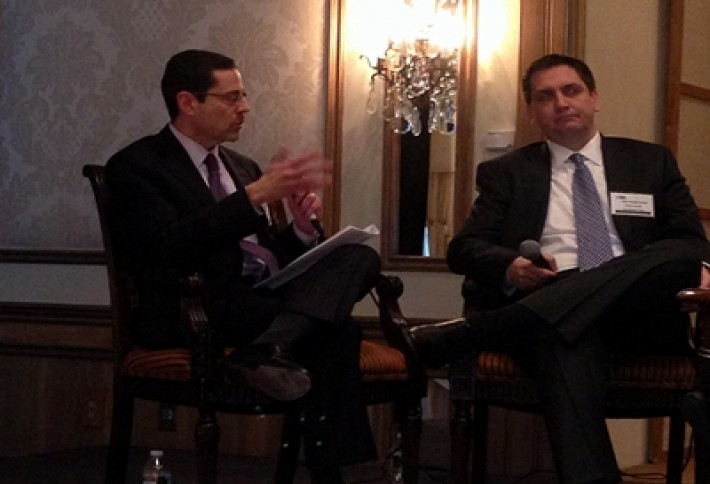 That was a takeaway of the second annual BisnowPhiladelphia Retail Real Estate Summit at the Rittenhouse on Friday, which drew 190 attendees. Our panelists--including Drinker Biddle & Reaths Jerald Goodman, who moderated, and Federal Realty Investment Trusts John Hendrickson--began with a simple enough question: How is the Philadelphia retail market different now than a year ago? The consensus: more deals, but not so much in the big boxes. The actions been largely in stores under 10k SF, as many retailers trade up to better space and better locations while they can.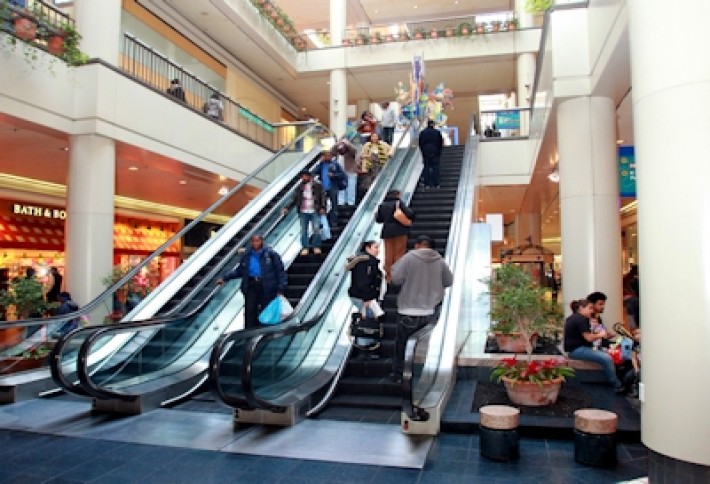 National and regional retailers are veryinterested in metro Philadelphia, according to the panel. (Above is PREIT's The Gallery at Market East.) The catch: Theyre chasing fewer available spaces than before the recession, so competition is strong. A wave of retail development--especially in mixed-use--is a distinct possibility, with some projects already under way in the city and suburbs. Irrational exuberance among developersisn'tlikely, however, since lendersaren'tfinancing anything but deals in good locations with strong tenants.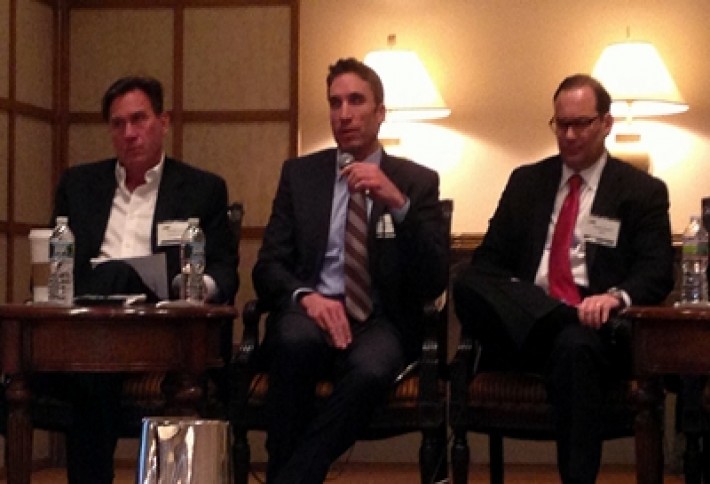 Here areFamecos Brandon Famous, Regency CentersJohn Hricko, and PREITsJoseph Aristone.The panel says some retailers have been growing more aggressively than others, such as quick-service restaurants and pet-supply retailers (a category not even the recession could touch, since Americans love their pets six ways from Sunday). The discount sector has been frothy, and thats going to stay, since consumer mindsets have changed to be more accepting of discounters, even when the economic need to go to such stores has passed.
Above: Raymour & Flanigan Furnitures Scott Milnamow, Cedar Realty Trusts Nancy Mozzachio, and Starbucks Coffee Cos Gregory Rees.A national trend in retail site selection that's coming full force locally is medical uses for retail space. Obamacare means more patients will be entering the US healthcare system, so more healthcare infrastructure will be needed. The panel notes that for the most part, traditional retailers dont have beef with healthcare locations nearby, and many welcome them as traffic generators (drop off that dry cleaning, then get an MRI). Landlords, especially in Class-C and B space, like the new tenants too.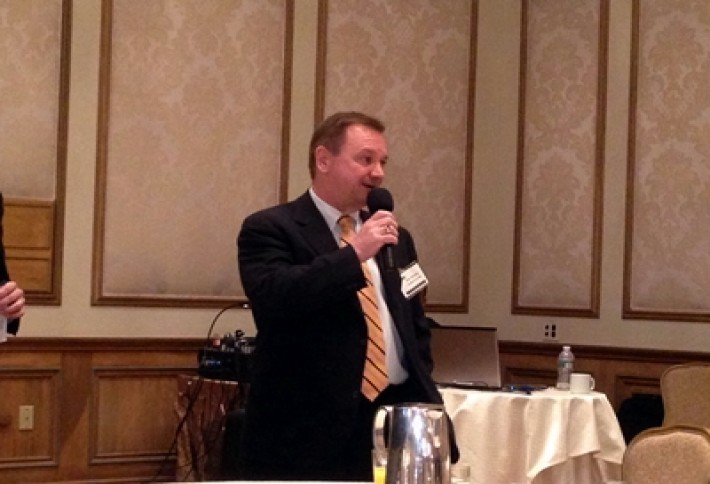 Before the panel started, we heard from one of our sponsors, Paradigm Tax Group principal Steve Newman. Paradigm is a national consulting firm that offers property tax services to commercial property, multifamily, and special-purpose taxpayers.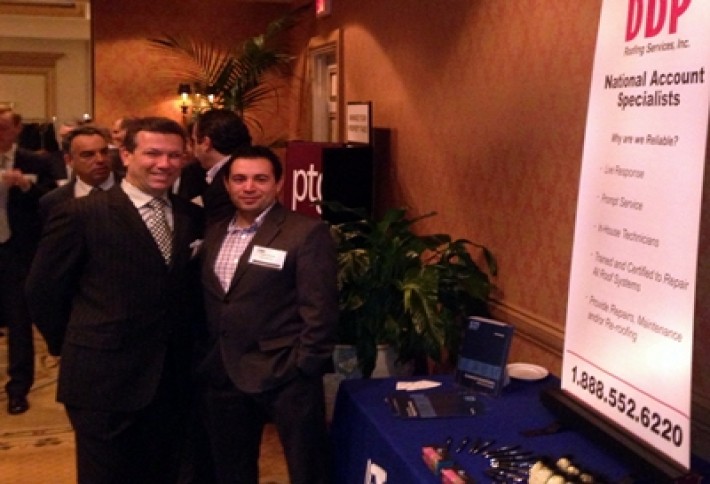 We also caught up a couple of other sponsors, DDP Roofing Services'Dave McCaffrey and Johns Manville's Ralph Galvan. DDP is one of the leading commercial roofing specialists on the East Coast (and a company that actually started in a garage back in '89). These days, it provides emergency response, repairs, and re-roofing to commercial and retail roofing customers. Johns Manville is a leading maker of insulatio n, roofing, and specialty products for commercial and residential property applications.
Don't park your frog illegally or it might get toad. Send story ideas and bad jokes todees.stribling@bisnow.com.