News
Heady Times for Center City
The panel was optimistic last week at the 2nd annual Bisnow Future of Center City event at the Rittenhouse, and it had every right to be. Not even the recession has derailed the area's evolution into one of the more vibrant downtowns in the nation.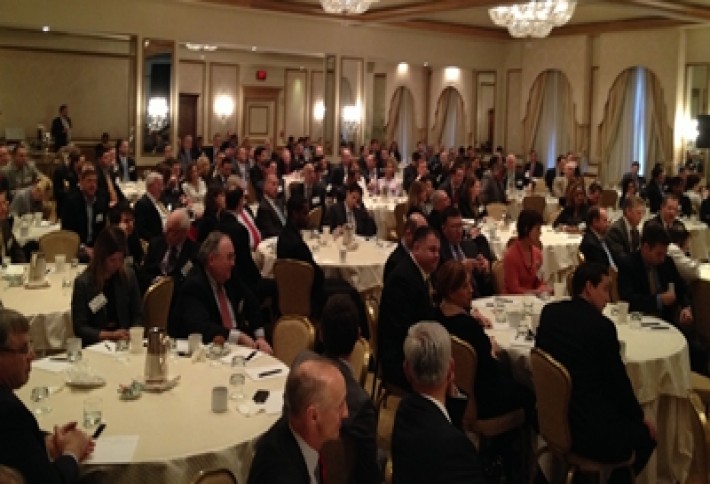 According to the panel, Center City now has what many other cities want--a 24-hour environment with strong fundamentals, all of which came together in the last 20 years. (NY isn't the only city for insomniacs anymore.) The relocation of the Convention Center has been a particular driver for the area, spurring the development of hotel rooms, and driving occupancies and RevPAR. But thats not all. The eagerness of boomers and echo boomers for Center City living is driving demand for residential, office, and retail properties. The question now is, can Center City grow even more? The panel thinks so, with a few caveats.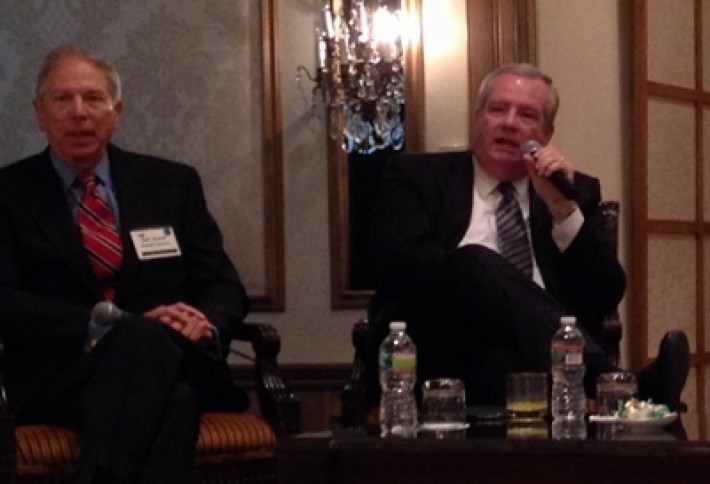 Not so long ago, educated young people took a look at Philly and shrugged. Now many are deciding to stay, drawn by the lure of urban living. That's inspiring growth. To sustain that, the pool of potential residents needs to expand, and residents need to stay downtown as they start families. Both of those trends seem to be happening, since the large echo boomer cohort is coming of age, and downtown residents are starting families, as evidenced by the opening of day-care centers and at least one pediatric dentist in the area. Pictured: Dranoff Properties CEO Carl Dranoff and Philadelphia Industrial Development Corp prez John Grady.
The outlook is fairly good for new Center City office development, the panelists say. Its been a long time since there was much, and while square feet per worker has gone down, a lot of space has disappeared with the conversion of B and C office buildings into residential. Now few large blocks of space are available, and odds are theres going to be office development during this cycle--not 100% spec but the initiative of a large credit tenant who wants new digs. Pictured: Liberty Property Trust VP Brian Cohen, Brandywine Realty Trust director of leasing Steve Rush, and the panels moderator, McGladrey partner Beryl Simonson.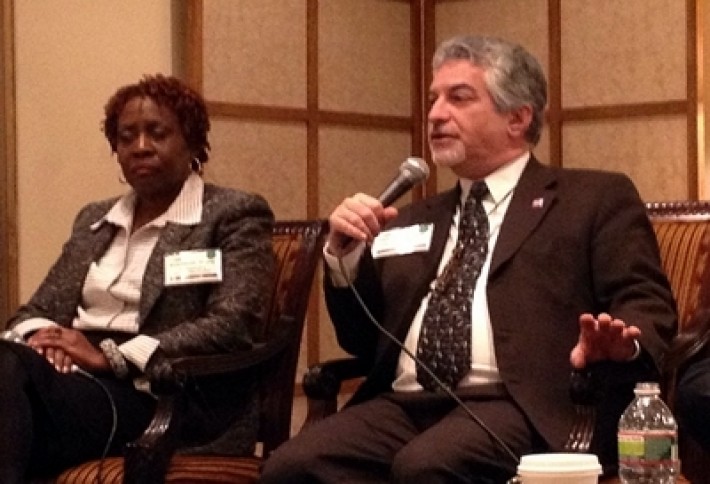 What do the casino proposals-- there are six of them--mean for Center City? The consensus is that it will enhance the city for visitors, and tourism is a growing sector of the economy (people can rub the Liberty Bell for good luck at the blackjack table), though downtown is doing well enough without a new casino. Still, the proposals are all high quality, from both public companies and private investors, and that reflects the fact that investors want to be in Philadelphia. The panelists generally think a riverfront location would be best. Pictured: Pennsylvania Convention Center CEO Ahmeenah Young and City of Philadelphia deputy mayor for economic development Alan Greenberger.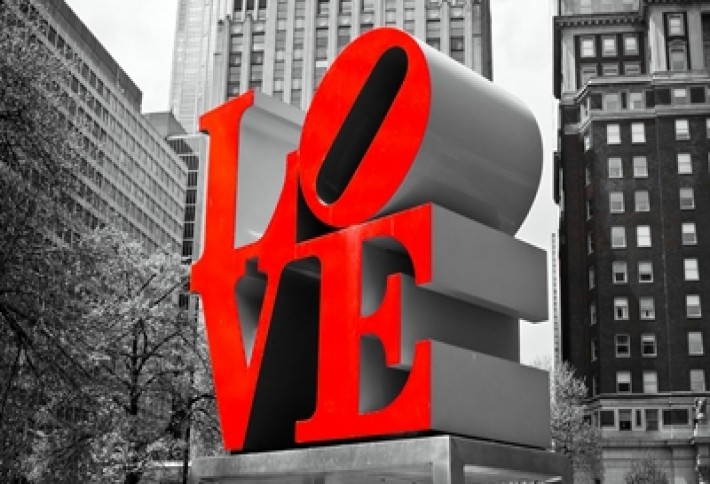 The momentum is in place for more growth. Center City has everything it takes to thrive. Could anything derail it? One potential long-term drag on growth that worried the panel was business taxes, which still make Philadelphia a costly place to do business. We need to focus on reining in taxes, as one panelist put it. Taxes are going up in the suburbs, but its still hard for the city to compete in that regard.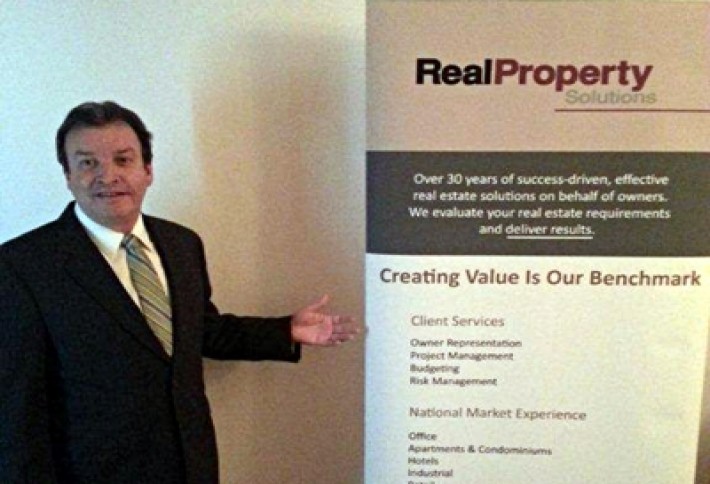 At the event, we snapped Real Property Solutions John Smyth, one of our sponsors. His recent clients include Chestnut Hill College, Chelsea at 1515 Locust, and 1706 Rittenhouse, among many other Philadelphia-area properties across the spectrum of property types. Real Property Solutions assists its clients in facilities management, property management, project management, development and special projects.