News
New York Power Women 2018: New York City Planning Executive Director Purnima Kapur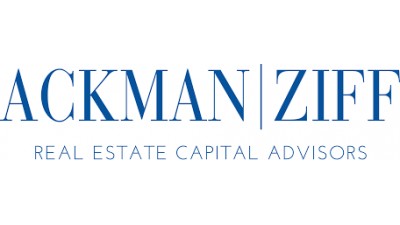 Courtesy of Purnima Kapur
Department of City Planning's Purnima Kapur
Bisnow: What keeps you in your line of work and what makes you want to come to work each day?
Purnima Kapur: I have had the great privilege to make and influence real, tangible changes in the city that I love and call home. In my current role, I oversee planning in all of New York City's five boroughs. I played a leading role in building our housing policies, including building our new Mandatory Inclusionary Housing program, which ensures that our city remains integrated and becomes more affordable for all New Yorkers. On the economic development front, the city recently adopted a plan to protect and improve Greater East Midtown, the city's largest central business district. The plan will result in more than 16M SF of new, state-of-the-art office buildings being developed. Just as important, it means added funding to improve and modernize our subways, parks, plazas, sidewalks — indeed all public and open space in East Midtown — and that is good for New York City as a whole.
Albeit in different capacities, I have worked for the Department of City Planning for nearly three decades. That means I have worked on projects all over the city. To name a few neighborhood plans, I'll mention Greenpoint-Williamsburg, Downtown Brooklyn, Coney Island, Yankee Stadium and the neighborhoods that surround it, Morrisania, and Port Morris. Every time I visit one of these communities, I am proud of the work we at City Planning did with the community. This truly is an ever-evolving city. That takes me to my next point.
The New York City that I love is a vibrant, diverse city that must remain equitable, affordable and open to all. I am proud of the role I've played and understand that decisions we make today will shape the future New York City. That is truly an awesome responsibility! 
Bisnow: Have you had mentors over your career? Who are they and what influence did they have?
Kapur: I have had many mentors and each one of them has influenced me and shaped me into the person that I am today. Perhaps the most important lessons I've learned are [the] value of persistence, patience and most of all listening to all voices. Today, I know that an effective leader truly understands and appreciates the strength of each of her team members and encourages and challenges them to produce at their highest levels. Perhaps not mentoring, but certainly a life lesson: I can tell you that one of the best management "schools" is motherhood. As a working mother, I've balanced a demanding career while raising a very active child. I wouldn't give up a minute of either.
Bisnow: What's the one thing you would change about the industry and why?
Kapur: Planning in New York City, and indeed around the world, would benefit from many more diverse voices, especially those of women!