News
New York Power Women 2018: JPMorgan Chase Co-Head Of Real Estate Lending Priscilla Almodovar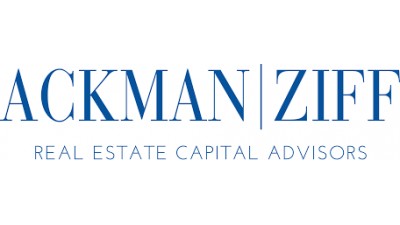 Courtesy of Priscilla Almodovar
JPMorgan Chase's Priscilla Almodovar
Bisnow: What keeps you in commercial real estate and what makes you want to come to work each day?
Priscilla Almodovar: We're in a dynamic industry. Commercial real estate is constantly changing, and its success is closely tied to the broader economy. Real estate is ultimately about people — residents, employees and employers and customers, and their preferences for the spaces where they live, work and play. Ultimately, real estate impacts all of us. I also enjoy being part of a financial institution that brings important capital sources, products and advice to the commercial real estate industry.
What I enjoy most about my job are our clients and my team, and seeing them flourish. Our clients own, build or manage some of the more important real estate assets across the country. We offer them comprehensive solutions and bring them the entire JPMorgan platform to help with their business. I also get to work with a dedicated and diverse team every single day, from our most junior underwriters to very seasoned executives with deep real estate experience. These different perspectives allow us to serve our clients better. 
Bisnow: Have you had mentors over your career? Who are they and what influence did they have?
Almodovar: I have had the good fortune of having many mentors throughout my career. I've developed long-term relationships with people I don't see every day, but I still go to them for perspective and honest advice. They all share two things: they care about me as a person and they are patient listeners. I think that's why I, in turn, feel pride when I see young people succeed, and I try — even if it is not always easy — to be a good listener. Two that come to mind are Judd Levy and Paul Francis. It has been years since I worked with either one of them, but I can call on them any time, and I often do.
Judd, a seasoned investment banker and my former chairman, taught me we all have a role to play in an organization, and that you can politely disagree with someone and still earn their respect. Judd also taught me it's important not to lose one's sense of humor, especially when things get tough. Paul, like me, has worked on Wall Street and in government. He's one of those super smart and wise people we are sometimes fortunate to meet in life, who also happens to be a good human being. He taught me: know your stakeholders, know your facts and keep an open mind about people and empower them. 
Bisnow: What's the one thing you would change about the industry and why?
Almodovar: We have made progress in bringing more diversity to the industry; however, I would like to see faster progress and more people with diverse backgrounds, especially women in P&L and executive roles. That's how we can have more influence on the industry.
I'm actually very optimistic, especially since I believe as commercial real estate continues to become less insular and more institutionalized, investors and shareholders will demand this change. I also think the industry can do a better job to leverage technology to serve customers better, to make capital flow faster, and to reduce friction in the system. The industry should never rest; instead, let's strive to constantly be better.