News
New York Power Women 2018: Eastern Consolidated Principal Adelaide Polsinelli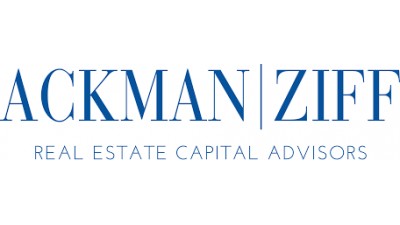 Increasingly, women are taking on the top jobs in the ruthlessly competitive world of New York City commercial real estate. They are running some of the most influential development companies, brokering major deals and working in the upper echelons of the city's top law firms.
In the lead-up to our New York Power Women event July 12, we are featuring the women who will be honored this year. In Part 2 of these special edition newsletters, the honorees spoke of the biggest challenges facing the industry, the mentors who have guided their careers and the ongoing issue of building diversity in CRE.
Courtesy of Adelaide Polsinelli
Compass Vice Chair Adelaide Polsinelli
Bisnow: What keeps you in commercial real estate and what makes you want to come to work each day?
Adelaide Polsinelli: When I was first asked this question earlier in the month, my answer was that each day is an adventure. I had no idea how much of an adventure was to come! All that has occurred recently has given me pause and has tested my heart for a deeper response and serious soul searching. I received such an overwhelming amount of love and support in the past few days. This made me realize that the deep commitment I have for my clients is mutual and appreciated.
Besides a genuine fondness and deep love for this business, at the end of the day, it comes down to the people behind the deals. It is not just the buyers or sellers, but also their attorneys, accountants, lenders, marketing staff, press, administration, hired professionals and all the dedicated folks behind the scenes, and along the way, who make the deals happen. This outpouring of love is what keeps me in the business and strengthens my commitment to doing an outstanding job for each and every person I come in contact with. I'm fortunate to be able to make a career out of what I love doing most, and even more fortunate to work with so many amazing people.
Bisnow: Have you had mentors over your career? Who are they and what influence did they have?
Polsinelli: I did not have any specific mentors in my career. When I started in the business, mentorship was not a thing. I've been influenced and inspired by the creativity, entrepreneurship, persistence, talent and success of everyone in the industry as well as those I've had the honor of selling properties to and for. I've been fortunate to find strong men and women along the way, whose friendships have enabled me to create a deep bench of talented advisers spanning every aspect of the industry. During difficult times, this is a huge blessing.
Bisnow: What's the one thing you would change about the industry and why?
Polsinelli: Our industry is vulnerable to the cyclical nature of real estate. Many brokerage firms are not sufficiently insulated from the volatility of market cycles. This makes it difficult for small independent firms to survive and thrive. A project I will be working on in the future is a system to provide a lifeline to those firms that they can tap into during challenging times, which will make the dips more manageable.