News
New York Power Women 2018: Development Marketing Advisor and Sales Strategist Anna Zarro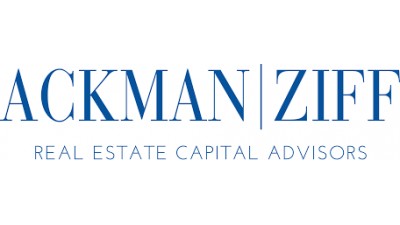 Courtesy of Anna Zarro (Athena Azevedo)
Bisnow: What keeps you in commercial real estate and what makes you want to come to work each day?
Anna Zarro: My niche in the industry sits at the intersection of commercial and residential real estate; with efforts primarily focused in the development marketing, sales and/or leasing space. What has been so captivating about this facet of the business is the ability and need to use both sides of the brain.
The satisfaction that comes from pairing creativity, innovation and abstract or artistic thinking with practical, technical and financial considerations while meeting objectives and influencing a marketplace, driving transactions or dealmaking is tremendous. It's such a dynamic way to work that I can't imagine ever giving this up. Every morning, two things have me springing out of bed and onto the adventure of a new day on the job: it's the people first, and the challenge second.
I've never worked for a faceless organization, and the most satisfaction comes from helping others achieve. Challenges are best faced and overcome with collaborators, fortunately one of the most rewarding aspects of my career thus far has been being in great company: the teams that I've built, or grown, worked with and learned from.
Bisnow: Have you had mentors over your career? Who are they and what influence did they have?
Zarro: There is an endless list of people I am grateful to for small victories, big encouragement, opportunities, support and guidance. I am thankful to those who have trusted me with their business or with big jobs and opportunities, especially to three people who are not often in the same noncontroversial sentence: Andrew Heiberger, Joe Sitt and Gary Barnett. Matt Van Damm is someone who has alternated between coach, team captain, greatest cheerleader, friend, colleague and road paver over the course of about 13 of the 14-plus years I've been working in this city. After meeting in 2005 while both working at Citi-Habitats, Matt offered me my first new development condo project, a move that ultimately kept me in the business.
We went on to work several projects together, including the launch of a new condo during the 2008 financial crash, an experience that was very tough yet irreplaceable. On the heels of the crash, I questioned whether to even stay in real estate and thought I had no interest in doing new developments again. Then, a little over a year after efforts on the project ceased, I received a call from Matt saying he had an Extell project that was perfect for me.
They needed someone who understood development, sales and leasing, which wasn't so easy to find back then. I was to head up leasing on two of their UWS projects, and although I wasn't interested in doing rentals at the time, I jumped at the opportunity to introduce myself to the city's biggest and best condo developer. Shortly thereafter, Matt left to start TOWN with Andrew Heiberger, where I eventually joined him.
Until my move from TOWN to Extell, heading up sales and leasing of the entire portfolio in house and growing Extell Marketing Group with and for Gary, Matt's footsteps always left a little trail of guidance for me. 
Bisnow: What's the one thing you would change about the industry and why?
Zarro: There have been some incredible women that I've worked or crossed paths with in the business, but I would have loved to have had a strong female mentor all these years.
I've had two Melissas inspire and encourage me more than they know; Melissa Pianko who gave me a great opportunity while still at Gotham, and Melissa Burch who gave me a huge opportunity to respond on an RFP while still at Forest City. Neither needed to, but both did, hopefully in part because they thought I would bring something solid to the table.
Most importantly, they are women who want to see other women succeed. There isn't enough of that, and I've been fortunate to have doors open, but many of us do not.
The greatest change would happen if we didn't only think of the big bold moves to shatter glass ceilings, but also the small things on a day-to-day basis. With the world throwing enough at all of us, a greater intention to grow one another would go so far.