News
New York Power Women 2018: HFZ Senior Managing Director, President Of Sales And Marketing Alicia Goldstein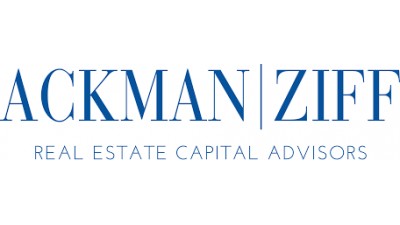 Courtesy of Alicia Goldstein
Neil Jacobs, Ziel Feldman, Alicia Goldstein and Bjarke Ingels
Bisnow: What keeps you in commercial real estate and what makes you want to come to work each day?
Alicia Goldstein: Interacting with a confluence of innovative experts across all disciplines — architecture, art, design, hospitality and development. As senior managing director and president of sales and marketing at HFZ Capital Group, my main focus is to bring together the best in class to create the most innovative and desirable properties.
My early background in the entertainment industry and this multidisciplinary approach is key to the creation of the many complex neighborhood-defining mixed-use projects that I've had the privilege of working on over the course of my real estate career, from the Time Warner Center to Miami's Faena District and now The XI, HFZ's full-block site designed by Bjarke Ingels Group between the High Line and the Hudson River.
Bisnow: Have you had mentors over your career? Who are they and what influence did they have?
Goldstein: I've been fortunate to have many mentors throughout my career both female and male. My mother, Patricia Goldstein, was my first, even when I was not in the real estate business. She was one of the first women to forge a career at the highest levels of CRE, and she was extremely dedicated to her craft and respected widely. She taught me the importance of relationships, transparency and continual education.
Wendy Silverstein and Debbie Harmon are consistent female mentors and friends, as is Susan de Franca. Each has had a major impact on my approach to business and real estate and I have tremendous admiration for the careers they've built.
Bisnow: What's the one thing you would change about the industry and why?
Goldstein: More vertical integration and collaboration is paramount. Work, home, travel, entertainment today, the lines are blurring with all the technological changes, and people today have greater control of how they conduct their lives. The commercial real estate industry should be leading these changes, not following. At its core, it is all about planning for people and today's lifestyles.