News
Who Will Get Jones Day's Old Space?
Now that Jones Day is widely expected to move from Midtown to Downtown hotspot Brookfield Place, what will become of the law firm's 335k SF anchor spot at 222 E 41st St when its lease expires in 2017?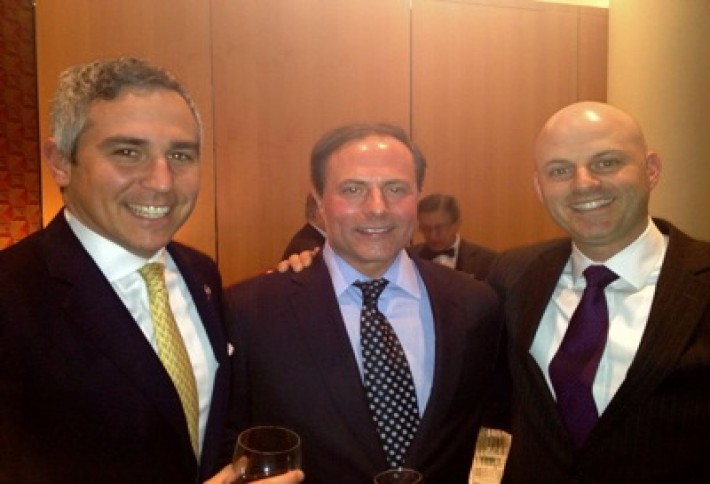 Columbia Property Trust's 375k SF building has two hurdles in marketing to large users, says Avison Young New York managing director Greg Kraut, who gave us an outside perspective on the space.(Above, we snapped him at a recent REBNY event with Michael Berman and Cushman & Wakefield tristate prez Ron Lo Russo.) Its 15k SF floor plates are smaller than the 25k to 30k large users prefer, and those users typically don't head east between Second and Third avenues. Greg says if the space is priced well and marketed two or three floors at a time, it'll lease well, as there's not much new space (it delivered in 2002) in the mid $60s/SF. Likely tenants are banks, law and accounting firms, and UN-related users.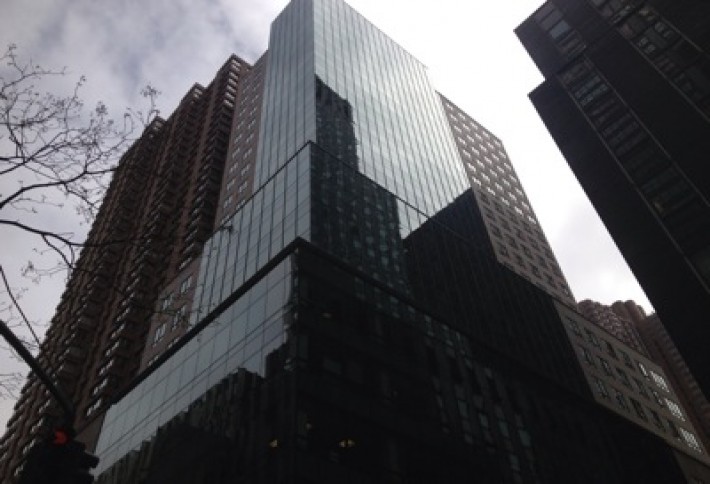 We snapped the25-story property yesterday. Columbia Property Trust's Drew Cunningham says his firm is "confident in its appeal." TheGrand Central submarket has 17 blocks over 100k SF available--not including 222 E 41st St--totaling 2.8M SF. The largest are 400k SF in 685 Third, 232k SF in 335 Madison, 212k SF in 150 E 42nd, 208k SF in 666 Third, and 201k SF in 475 Fifth. On the tenant side, Sony is looking for 350k to 500k SF now that it's sold its 550 Madison home; it's looking at Midtown South's 11 Madison. TD Bank is in the market for 200k SF and interested in 280 Park Ave. And insurance firm Towers Watson wants to consolidate its 875 Third Ave and 335 Madison spaces into 190k SF.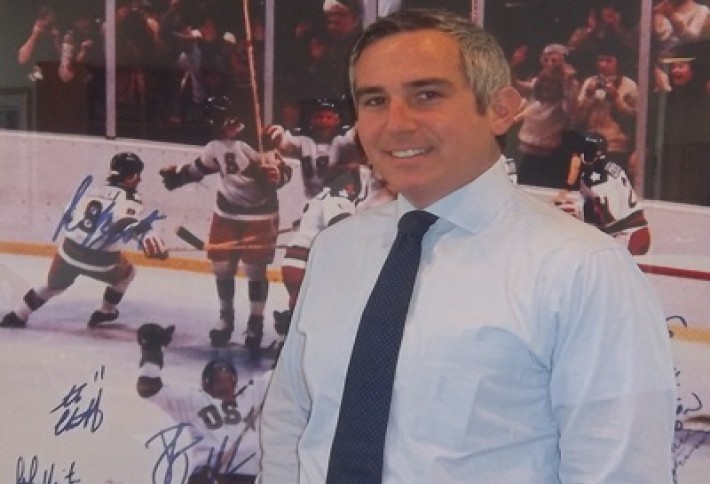 Considering Avison Young's rapid growth since its NYC office launched seven months ago, we asked Greg to moderate Bisnow's NY Office of the Future event on May 14. (This is gonna be a biggie: how real estate firms plan to hold on to the tech and creative companies that have taken NYC leasing by storm.) This quarter, AY recruited Michael Leff from Newmark, John Ryan from JLL, and Adam Rappaport from Cushman & Wakefield. Greg tells us Avison Young plans to open Long Island and Connecticut offices this year and is checking out a leasing firm,capital markets firm, and project management firm as acquisitions to expand further in NY/NJ.