News
The Billionaires Among Us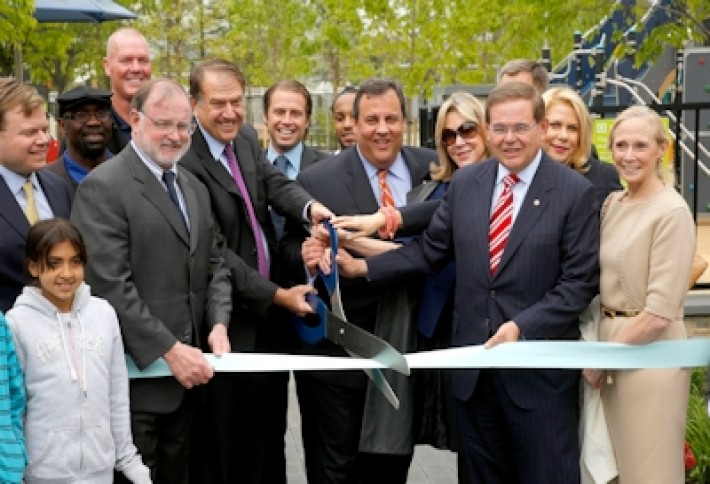 The NYC real estate community counts eight billionaires among Forbes' ranking of the 1,426 richest people on the planet, released yesterday:



The LeFrak Family (225) Led by Richard LeFrak, the family's big push now is Jersey City's master-planned Newport. That's Richard (purple tie), family, and dignitaries above at the opening of Newport Green park.


Stephen Ross (286) His Related Cos is busy with the West Side's Hudson Yards and now LIC's Hunter's Point South.


Leonard Stern (308) He's CEO of Hartz Mountain Industries, which owns 38M SF across 200 properties in NY and NJ.


Sheldon Solow (363) He started by buying the office building at 9 E 57th St, now home to Burberry's flagship store.


Jerry Speyer and Donald Trump (tied for 423) Jerry is CEO of Tishman Speyer, which own icons Rockefeller Center, Chrysler Building, MetLife Building, and Hearst Tower among its 94M SF worldwide. Donald's NYC properties are 40 Wall, 610 Park, and everything with his name on it.


Mort Zuckerman (613) NYC makes up Boston Properties' largest market; with 34% of income, it's ahead of Boston. Its 8.7M SF (eight properties) in New York are 94% leased.


Leon Charney (1,175) He started with One Times Square and now owns three Times Square skyscrapers (1.5M SF).


Sometimes our iTunes embarrasses us at the office. What's the song on your iPod your colleagues would never guess is on there? Email amanda.metcalf@bisnow.com.