News
The 25 Hippest Hotels in New York (#18-25)
Theres a hospitality revolution going on in NY, and to tell you about it we're making bold to rank the coolest hotels. We visited 60 and talked to many of our expert readers. No, we're not a food critic nor judger of thread counts. We dont even know how to define hip, though these days it seems to emphasize F&B, common areas, community, and lifestyle. Yes, we mix budget and luxury, and it's all ridiculously subjective. We're just keepers of the Bisnow Buzzometer. New Yorks coolest hotels like to be edgy, so who can complain? And these are all amazing places. Here's the first installment:
18) Yotel, 570 10th Ave, Hells Kitchen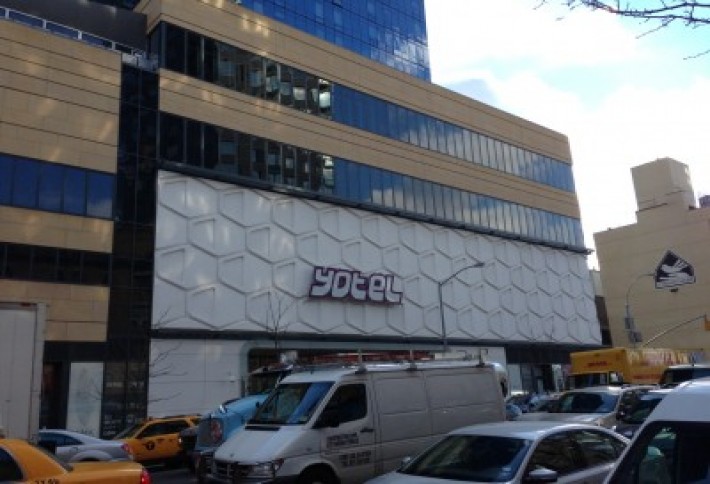 Can 669 rooms be hip? You bet, for Gen Y: nothing better than a big community, drawn out of cubbyholes, literally to plug into David Rockwell-designed common areas. After less than two years in NY (they call it Times Square, presumably for the tourists), its at an inflection point of international expansion, on its way to Boston, Chicago, London, and Abu Dhabi. Its updated the Japanese capsule craze with a Richard Sandoval restaurant, big bar space, and whimsy like the Yobot, pushing the envelope on what many visitors not are only willing to accept but have come to demand.
19) Gramercy Park Hotel, 2 Lexington Ave, Gramercy Park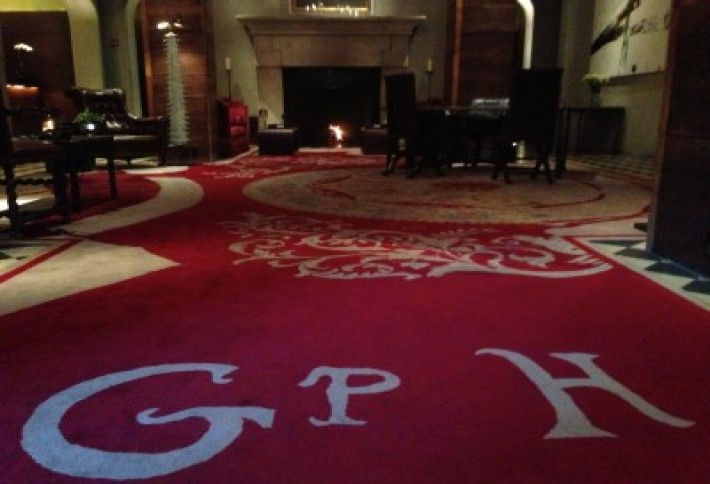 Talk about theright lineageeven beforeIan Schragerrenovated it seven years ago, this was the high-endBohemian denknown over the decades for the patronage ofBabe Ruth, Joe Kennedy,Humphrey Bogart, Bob Marley,Bob Dylan, and even the cast ofSaturday Night Live. Then Ian used it to pioneer his concept of hotel as part of the local community, instead of an island, and it got a whole new round of buzz. In recent times, it suffered neglect and to some almost seemed "too cool to care." But under ownerAby Rosen'snew leadership, and having just recruited former Crosby Street guruJakob Hansenas its GM, GPH will be getting fresh life.
20) The Bowery House, 220 Bowery, NoHo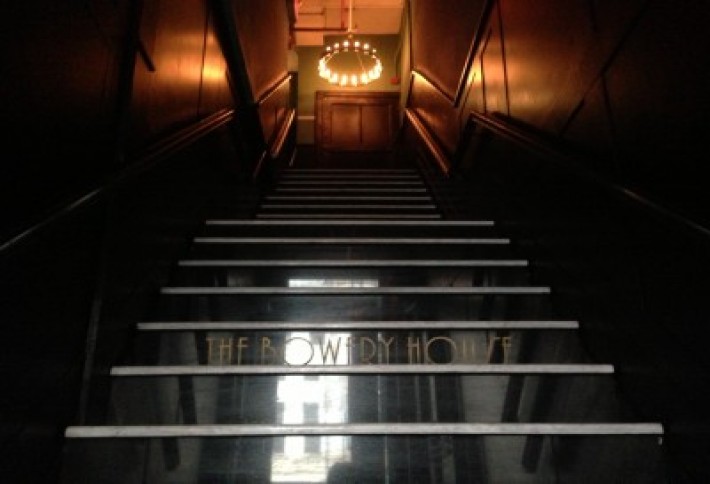 Not to be confused with the luxury Bowery Hotel a couple blocks away, this is the extreme discount version, with bunks starting at $59 a day. The lovingly restored onetime cabins for WWII soldiers now are offered with Ralph Lauren towels, free WiFi, yoga classes, Dutch-style bikes, spacious rooftop deck, celebrity chef restaurant, DJd bar, and even bathrooms that, while shared, have Italian marble vanities, heated floors, and high-pressure rain forest showers. Z/K Hospitalitys motto for these 104 beds unveiled in 2011: austere luxury. Our motto would be: game changer.
21) The Jade Hotel, 57 W 13th St, Greenwich Village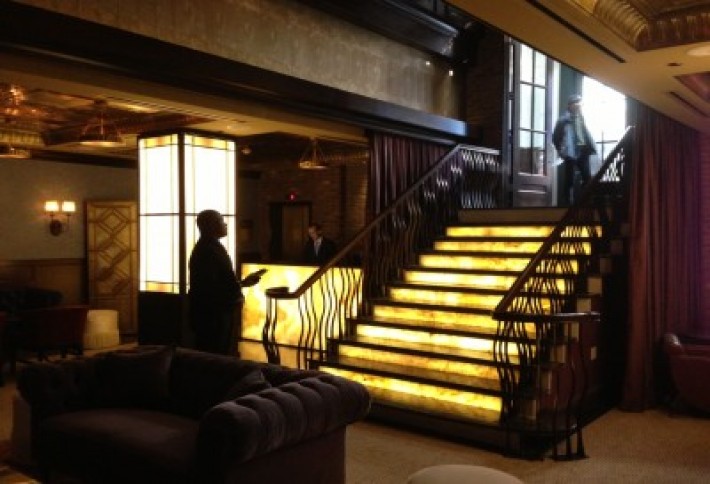 Allow us to be the first to rank this hotel, even though it doesn't open until March 1. But we got a sneak peek and sense a successful formula. Sure, the requisite iPad check-in as you come down the backlit onyx steps. The lobby with restoration mirrors, tin ceilings, curated Village art. The retro speakeasy vibe as you walk through a narrow brick tunnel into the Grape & Vine Lounge. Rotary telephones, smallish rooms but big tubs and showers, and great views. The most striking thing about this Andres Escobar-designed property? Developer Gemini has achieved the look and feel of an historical building with ground-up construction, and created an instant F&B destination just t wo blocks from Washington Square where you would've thought they already had everything.
22 ) TriBeCa Grand Hotel, Two Sixth Ave, TriBeCa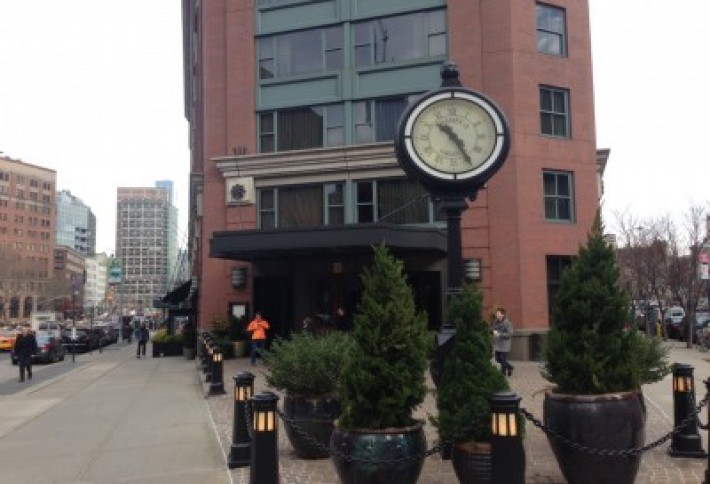 Yes, together with its SoHo sister it may seem a bit institutional, but actually it's been brilliant: making urban frontiers comfortable for late adopters who want provocative style cushioned by familiar service. Symbolically, Hartz Mountains Leonard Stern created big but beautiful boxes with big open spaces inside and lots of youthful touches: modernist sculpture, pool tables at the base of an eight-story lobby atrium, Dream Machines and goldfish in guest rooms, Tech Tuesday gatherings, DJs starting at 10, and that fashionable new device to bring young people together: weekend brunches.
23) W Union Square, 201 Park Ave S, Union Square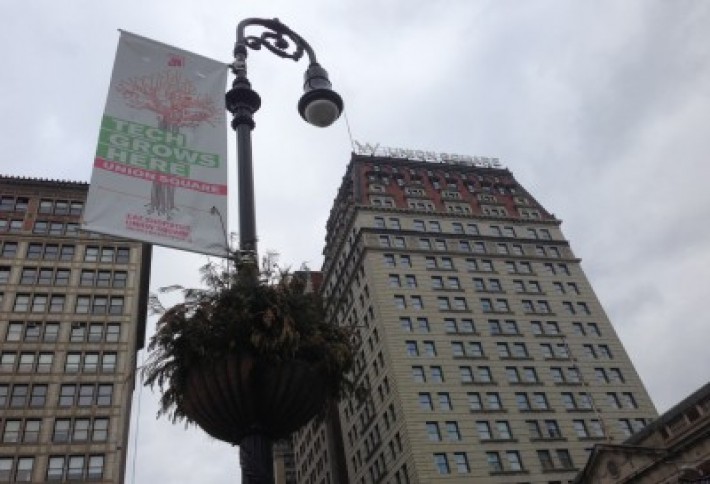 Sure, there are now over 50 Ws, four in New York alone, and their early innovations, such as dressing in black, dimming the lights, and calling the lobby a Living Room, may have been copied and refined. And some may object to our ranking, saying corporate brands inherently cant be cool. But the Union Square location has lured a sophisticated younger demographic that helps make the whole area hot, and the brand still carries immense cachet for visitors from across America. For the majority of us who aspire to be avante-garde but secretly want to be safe, this is comfort food at its tastiest.
24) The Algonquin Hotel, 59 W 44th St, Times Square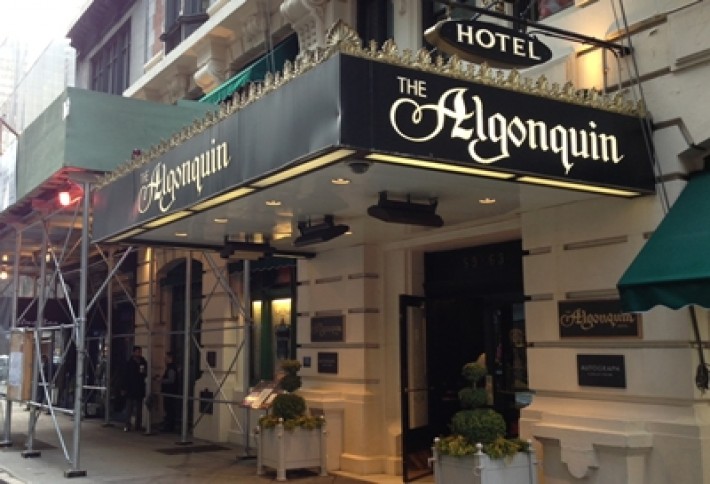 We can hear your bewilderment, but we put this in to show that hip from one era can survive in another--so Ian Schrager and Andre Balazs should never feel they will go out of style, even in our 2063 edition. If this joint was good enough for William Faulkner and Gertrude Stein, not to mention the Marriott Autograph Collection, no wonder the Round Table Room endures and the sight of Matilda the cat still sets literary pulses racing. And like everything, even old-fashioned comes back--all those bound volumes remind us of newer places like the Library Hotel, Gild Hall, and of course the NoMad library.
25) Whichever One Opens Next, Anywhere NYC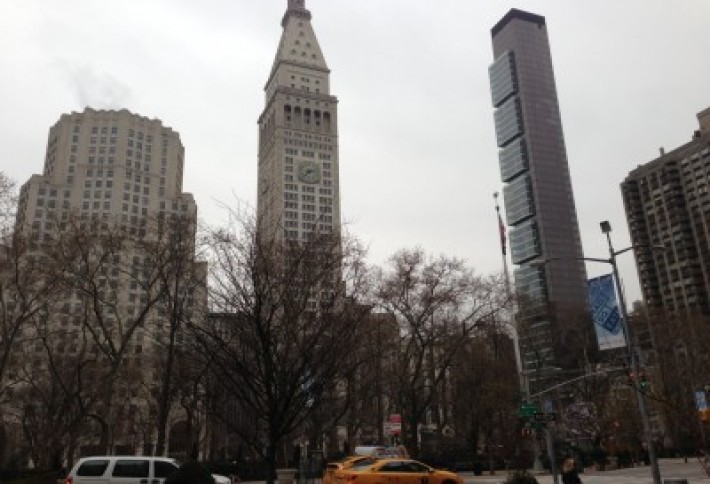 This is a placeholder for when any of a dozen places in design or construction actually opens, ignites the public mood, and gives observers the latest new thing our age craves to buzz about. It could be Sam Nazarians SLS at 444 Park; 5 Beekman from partners Allen Gross and Thompson Hotels; Ian Schrager and Steve Witkoffs 215 S Chrystie; Brack Capitals Citizen M at 50th and Broadway or 185 Bowery in Nolita; BDs 180 Ludlow or Marlton House at 3 W. 8th; Lodge Works' Archer at 45 W 38th; the clock tower in NoMad (above) or something in Times Square that Ian is teaming with Marriott to produce; the former Cooper Square Hotel that's being renovated and reborn as a Standard East Village; a first offering from Joie de Vivre or Commune Hotels; or a Branson Virgin Hotel, which looks likely but whose details remain super secret. Were ready to proclaim any of them hip, sight unseen.
Comments: HippestHotels@Bisnow.com