News
The 25 Hippest Hotels in New York (#1 to 8)
A revolution is going on in NY hotels a rush to create the latest boutique or "lifestyle" experience that other cities will surely imitate, and which we thought our readers across the nation would want to know about.We visited over 60 cool joints getting the buzz, and in two installments in our NY edition (#18-25 and #9-17) made bold to rank 'em. Yes, we're mixing apples and oranges in terms of price and style, but, hey, we hope that makes it provocative.
1) The Bowery Hotel, 335 Bowery, NoHo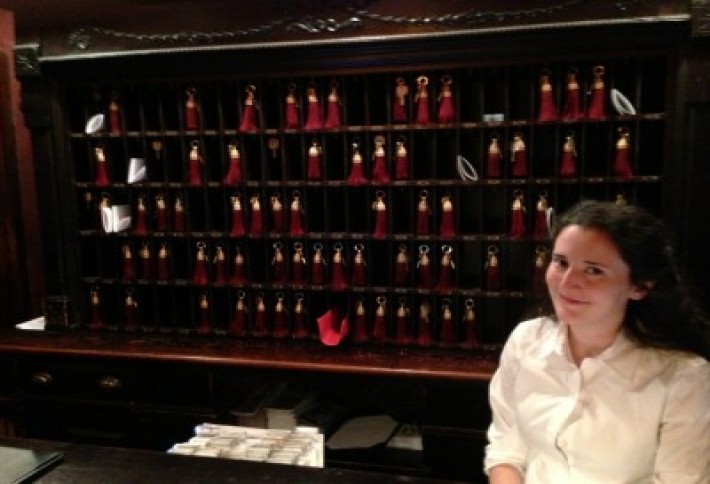 This is doing for the East Village what the Gansevoort did for Meatpacking in 2004transforming skid row into chic. The place to hang out for Coldplay, Maroon 5, and other musicians on your kids playlist, its helped spawn the block's food and retail like Boulud and Varvados, high end resi, and a more authentic NY scene than the wilder crowds of tourists and nine-inch heels you see in older hot spots. Since BD Hotels, Sean McPherson, and Eric Goode opened it in '07, its old English club look has come to epitomize the burnished rather than flashy texture that often exemplifies the "new" style.
2) The NoMad Hotel, 1170 Broadway, NoMad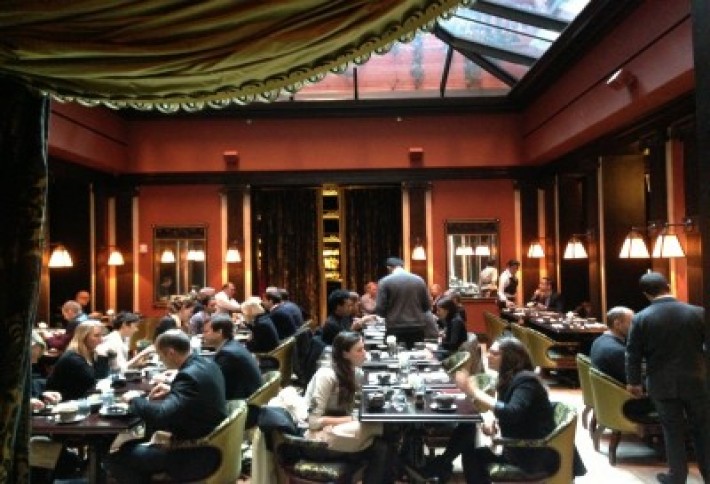 It was daring for another hotel to think it could be noticed in the frenzy surrounding the Ace a block away, but many prefer this variation: a whole ground floor not for laptops but gourmet dining, courtesy of Daniel Humm at affordable prices. Plus all the charming retro dcor thats so fashionable these days, even though the library with all those hard copy volumes is so dimly lit you can really only read on your backlit iPad. Congrats to Sydell (with dough from Square Mile Capital and Yucaipa) for a hotel so successful its popularized the name and appeal of the whole neighborhood.
3) The Greenwich Hotel, 377 Greenwich St, TriBeCa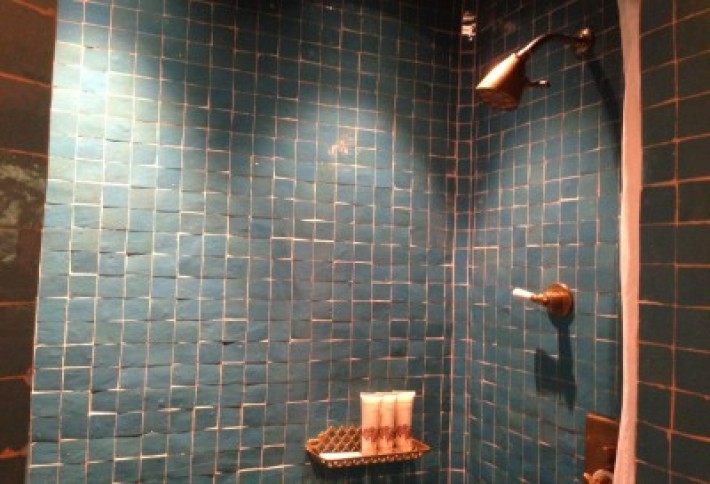 This is literally what Hollywood imagines hip to be, since its been driven by the co-ownership and imagination of Robert DeNiro. Though new construction, it was made to look old: uneven Moroccan tiles in the bathrooms, real wood burning fireplace in the lounge, and floors placed on special studs so they creak. Sandwiched between great eateries Locanda Verde and DeNiros own TriBeCa Grill, its most startling culinary touch may be that all mini-bar items are free. Bottom line: like the trailblazing Hotel Costes in Paris, it proves even ultra-luxury can be ultra-cool.
4)Crosby Street Hotel, 79 Crosby St, SoHo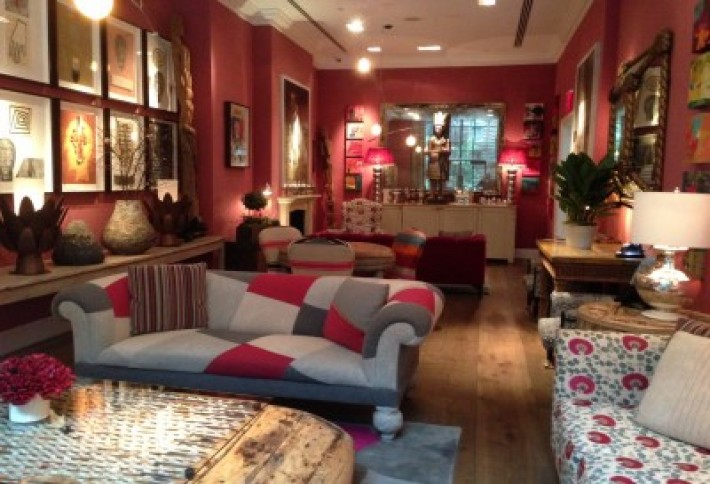 Where other hip hotels affect the look of 19th Century country homes, high-end Crosby has struck its chord with sleekness: a lobby of big windows and cheery primary colors, even though its on a cobblestone street and has an afternoon tea with cakes and scones in its main floor drawing room. The hybrid vibe comes from Britons Tim and Kit Kemp of owner Firmdale,who'veintegrated American culture by offering a screening room with orange leather seats, 3D projection, a Sunday night film club, and a giant American flag out front.
5) The Jane, 113 Jane St, West Village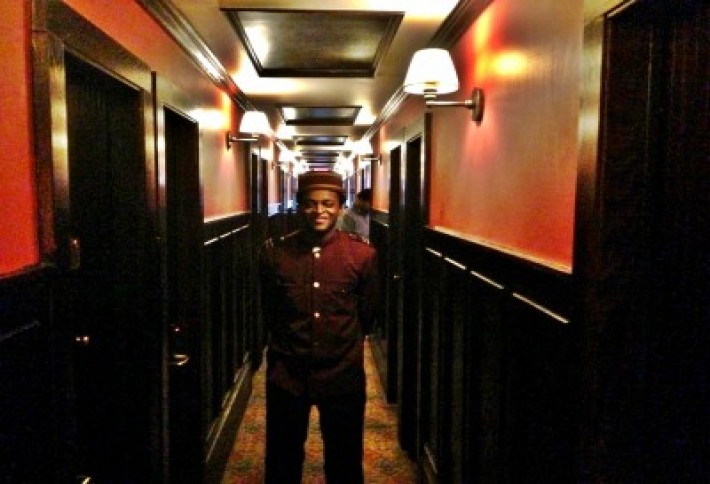 This new icon has broken the moldan extreme budget accommodation ($79 in off season for 40 SF) with Frette linens, polished wood, and Italian marble, and packing in the local community at Cafe Gitane and the Jane Ballroom with live DJs reminiscent of South Beach, all in a 1908 building so historic it once housed Titanic survivors. The Pod may be intensely intelligent; this place is intensely cool, attracting adventurers who could spend far more but instead think of their berths the waytravelersmight on a Windstar cruise or the Orient Express. Also proving that BD and McPherson/Goode can design the whole spectrum.
6)Ace Hotel, 20 W 29th St, Flatiron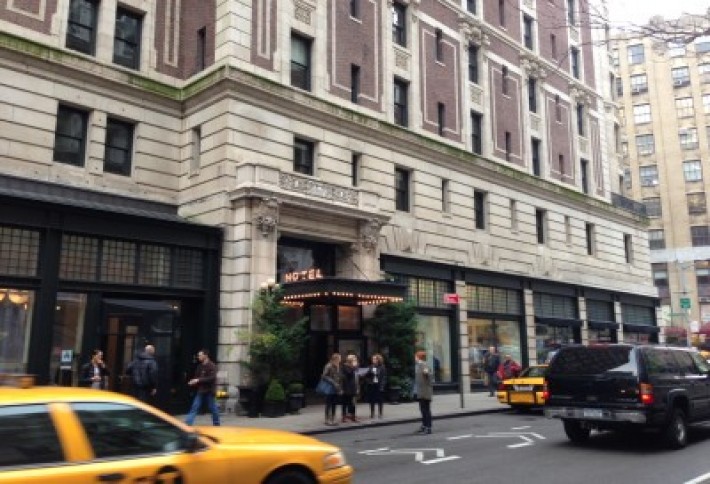 Dont get us wrong, the Ace set the world on its head three years ago when it ushered in the concept of lobby as stage set, attracting non-paying community fans from outside the hotel to be the featured act inside. And the hotel's great meat-centric restaurant Breslin has attracted crowds that defy the age of Veganism. No surprise that geniuses Alex Calderwood and GB Lodging are now transporting their template to LA and elsewhere. But ironically, public expectation of continuing novelty that made the Ace such a hit now makes it a bit like Apple: an iconic pioneer constantly challenged to top its last act.
7) Standard High Line, 848 Washington St, Meatpacking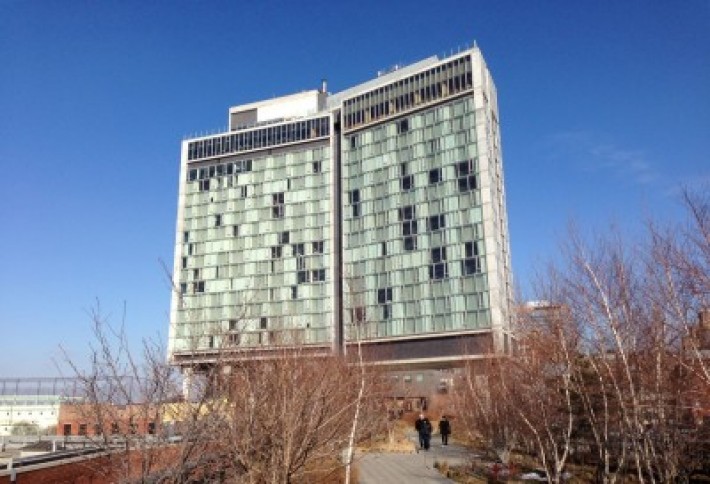 We mean no disrespect to rank Andre Balazs pathbreaking creation below others from the very neighborhood it put on the map; thats a reflection of the immense buzz its already enjoyed and how things move on. It engineered just the right Jetsons look and whiff of exhibitionism that, perfectly timed with the new High Line, showed how a new hotel can become the center of attention.Between the ice rink, beer garden, 18th floor disco and pool with thong bikinis dispensed by vending machine, a Dan Silverman Grill, and the culture of keeping your drapes open so passersby can see in, the Standard remains, well, the standard.
8) Wythe Hotel, 80 Wythe Ave, Williamsburg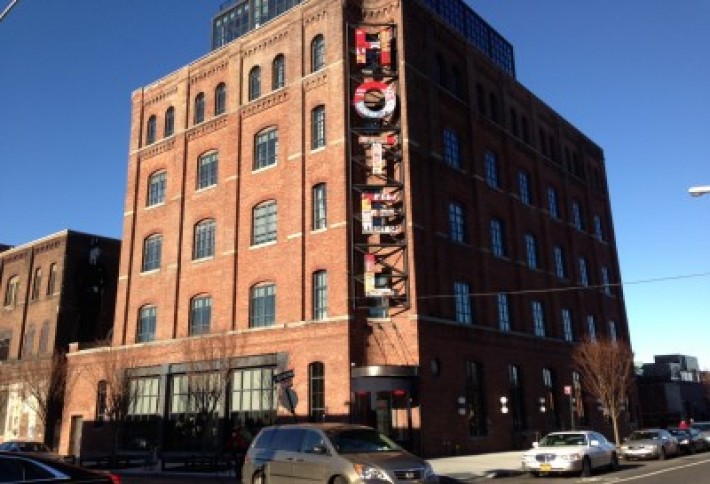 This outpost (along with others like King & Grove) has become a thriving symbol that Brooklyn is on the map, and no longer as just a Manhattanesque borough in which to live, but as a unique nightlife destination for visitors from the island who could go anywhere. Of course, it reminds them of home: the retrofitted old building (a 1901 cooperage factory), Ace-like concrete floors, exposed brick, reclaimed wooden beds, 19th century industrial vibe, standout F&B(featuring Marlow & Sons Andrew Tarlow),DJs at the sixth floor bar, and of course the tall, non-descript,neon-lit HOTEL sign outside thatdoesn'teven tell you the name.
Comments:HippestHotels@Bisnow.com