News
Ron Lo Russo's First Month At C&W
In the new C&W tristate president's first interview since switching from Vornado one month ago today, Ron revealed how he's going to find new business, where he's going to recruit, and also for the first time in print his due-any-minute daughter's name.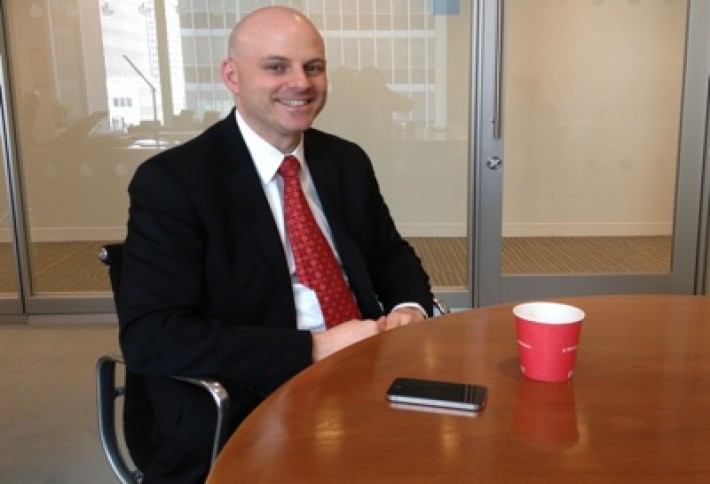 When Ron explained that he keeps his phone on and face up at all times, we assumed it was to catch all that new business he's charged with bringing in. But he's waiting for an even higher calling: Isabella's imminent arrival. The secret to finding new clients, he tells us, is anticipating market changes and IDing when a company will need representation, often before the tenant or landlord even knows it. The sunrise on building permits under the proposed Midtown East upzoning, for instance, isn't until 2017, but it's never too early. "We can always say, 'Hello,'" he says.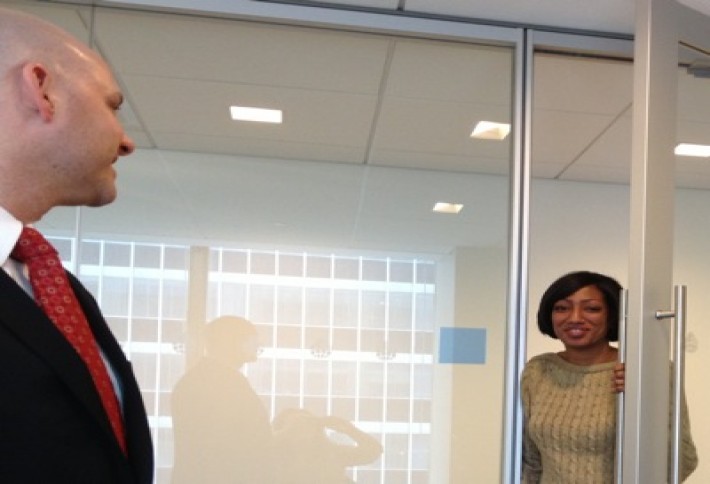 We snapped Ron with indispensable assistant Michole (rhymes with Nicole) Brown. Ron also tells us Cushman is focusing on "making sure the best team is on the field," so he's in recruiting mode. Now that much of talent pool that was left officeless during the downturn has been absorbed, he's eyeing "strategic opportunities" where he's aware brokers may be motivated to leave. The company is looking especially for mid-level talent (four to seven years of experience). He's got his list (and after checking it twice) has already been meeting with potential hires and will get more serious about it in the coming weeks.
The office where Ron now places his pictures of almost-five Alexander and almost-three Max and wife Claire is forebear Arthur Mirante's old office, vacant since Art went to Avison Young a year ago. Ron grew up in Cliffside Park, NJ, near Fort Lee, went to NYU Stern, and started in internal M&A at Prudential Investments in Newark. Craving hands-on real estate work and the Manhattan life, he joined The Mendick Co as assistant building manager at 2 Penn Plaza 16 years ago. Vornado acquired Mendick in '97. He attended NY Law School at night and graduated in '04 and immediately moved to Vornado's leasing department.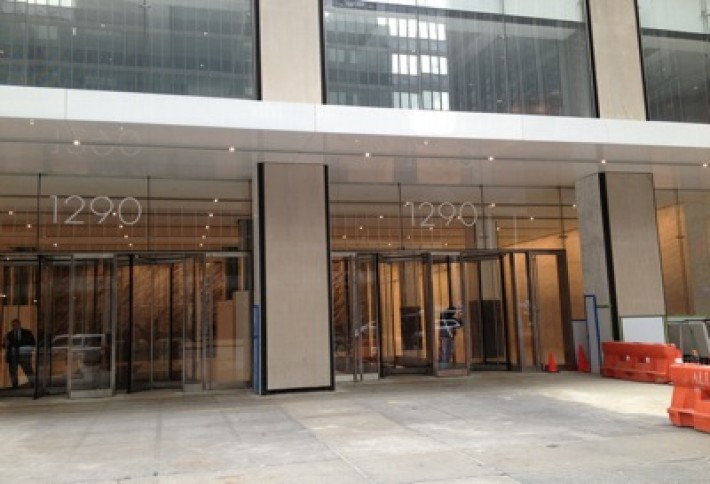 Coincidentally, C&W's offices are in Vornado's 1290 Ave of the Americas. Ron tells us Vornado allows its brokers to be the professionals they want to be (he cites honesty and follow-through as traits he was allowed to display), enabling him to build the relationships with landlords and tenants that'll help in his new business development role. That means a lot less dealmaking himself and instead creating the environment to help existing and new staffers wrap up more deals.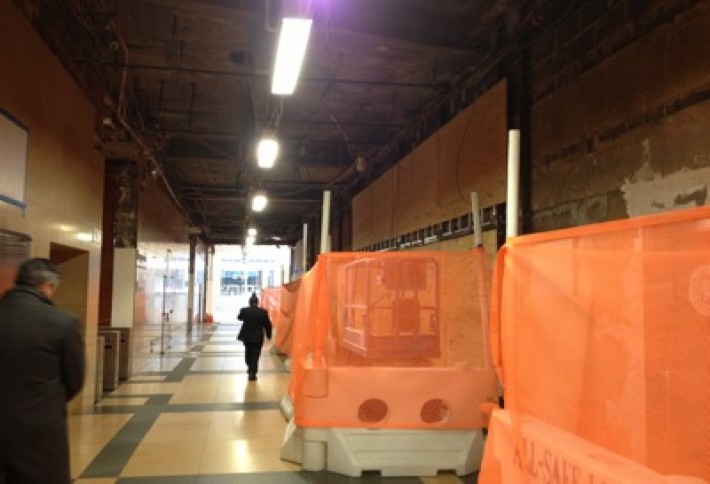 We snapped the above of Vornado's renovation of the elevator banks and lobby at 1290 Ave of the Americas in process. He tells us the biggest difference between Vornado and C&W so far is the size, and he's spent much of his first month simply getting to know people--not just the brokerage, capital markets, occupier and investor services, and valuation and advisory pros in the Manhattan office and eight others in the tristate that he oversees, but in other regions, as well.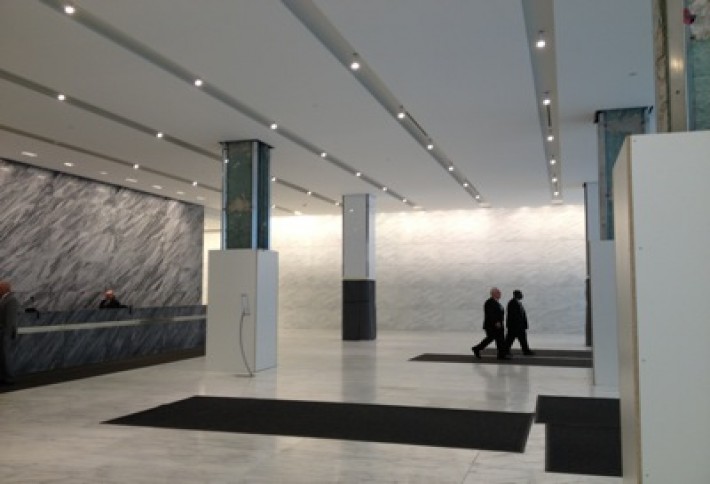 And here's a look at the main lobby at 1290: a closer idea of the finished product. Ron, by the way, isn't totally new to C&W. He was on the landlord side when NYU Langone Medical Center renewed and expanded from 240k SF to 400k at Vornado's 1 Park Ave in March '11. On the other side of the deal, which closed in one month, were Cushman's Bruce Mosler, Josh Kuriloff, and Mark Mandell.