News
Midtown South Warning Signs?
If Manhattan office leasing maintains its Q1 pace (4.9M SF), 2013 could end up substantially lower than 2012's 23.8M SF, already down from a vibrant 2011. Colliers East region prez Joe Harbert isn't ringing the death knell, but it is a warning bell.
The hot industries of computer services/tech and communications/media (Midtown South-esque tenants) leased less last quarter than the year previous, Joe (above) says. But Colliers economist Peter Kozel cautions that tech and media may not be able to continue to make up for financial services' weakness. Joe says financial services, historically responsible for a third of leasing, has made up only 25% of activity for the past year, but it's still the largest sector by far and needs to grow to maintain the city's economic momentum.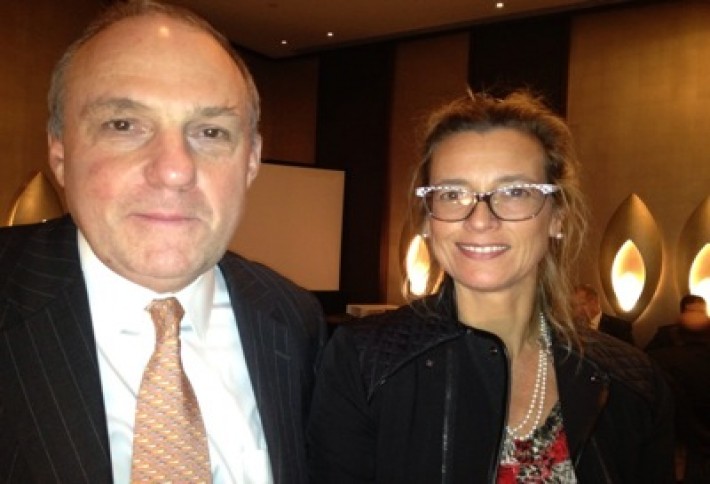 We also snapped Alex Jinishian and Christel Engel. Alex says some Midtown South-type tenants are migrating Downtown for the rents. Midtown South landlords have nothing to fear yet, though, as Colliers' Andy Roos says landlords there aren't experiencing resistance to $60/SF rents and may not until $70. Christel tells us the story of the moment is the overflow of tech tenants from Midtown South proper to its more affordable Garment District segment.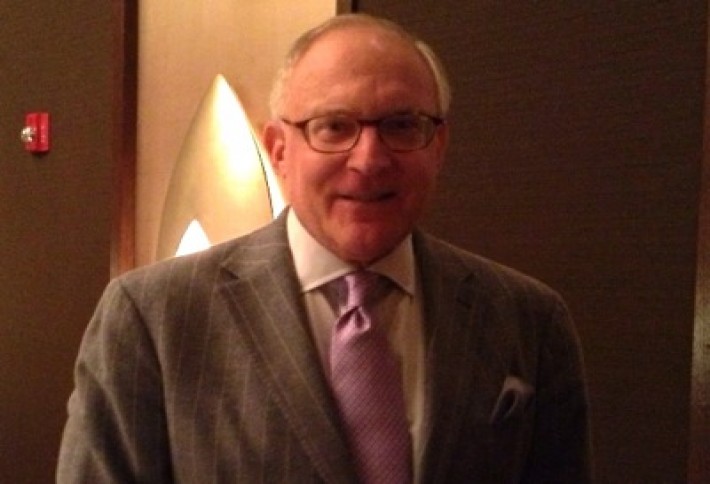 Tristate chairman Bob Freedman notes that one of the great myths that once hung over the industry was the impossibility of monetizing Midtown South's "obsolete" buildings. The proximity to like-kind tenants and the neighborhood's cool factor, not the real estate itself, is what's driving the submarket, he says. Proof: Q1's more than 1M SF of office leasing in the Penn Plaza/Garment District.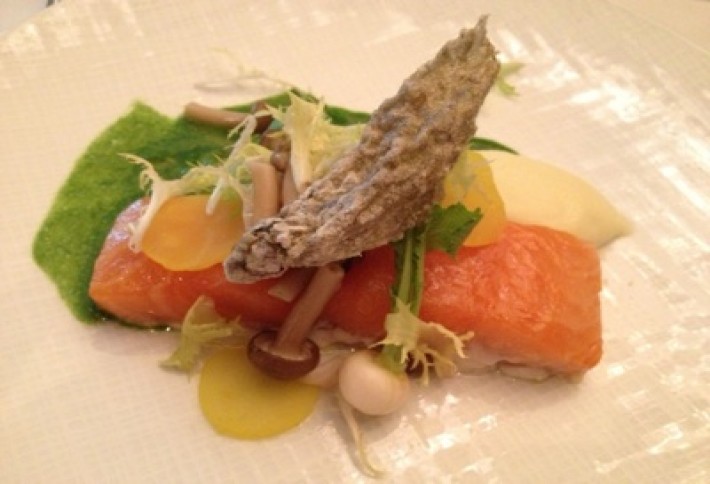 You say, "I'll have the salmon," and you get so much more. We may not be able to ID everything on yesterday's lunch plate at Aureole on 42nd, where Colliers held its Q1 presentation, but we ate it, and it we'd do it again.