News
Meet the REBNY Honorees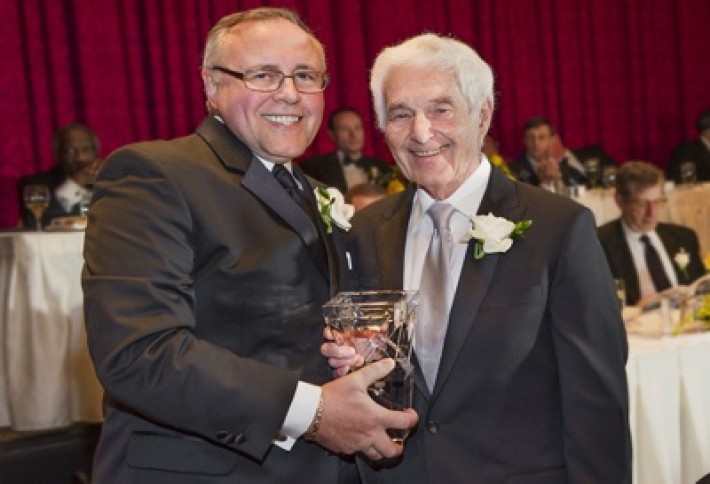 Now that the ringing in our ears from the REBNY banquet has finally ceased, we caught up with some of the night's honorees.Donald Zucker(right, with REBNY prez Steve Spinola) built the reputation that earned him the night's lifetime achievement award on NYC multifamily, but 100 bidders for every site he looks at is making prices unworkable. So he's buying as many net-leased properties as he can, he tells us. That included11 in 2012 (mostly in Florida but also a Waldbaum's in Southampton). He also turned down seven after checking out the real estate--Google Earth is handy for that, and he looks at banks' deposits before buying those. Banks, drugstores, and McDonald's are solid bets, he says, because those national corporations plant their flags based on their own market research.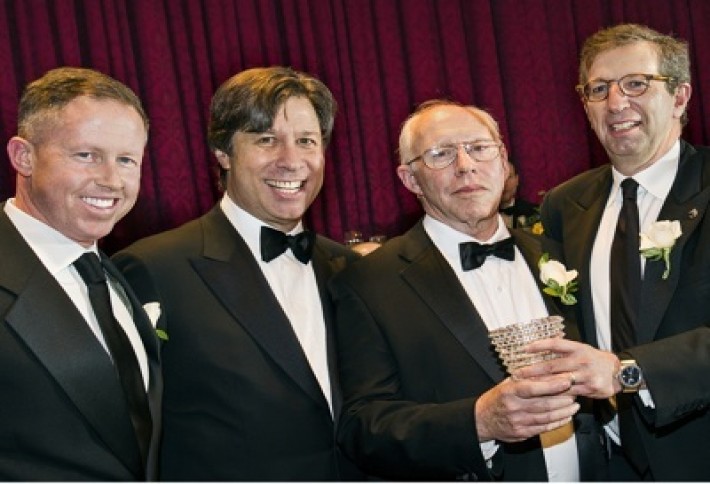 Rudin Management's Dick Concannon (second from right, with Tishman Speyer's Mike Norton and Eric and Bill Rudin) literally took home REBNY's management exec of the year award--because he couldn't take it to the office. He retired that very night. With the time off, he's taking a two-week road trip to Yellowstone, and he wants to see the NASCAR stock car races and spend more time on model railroading.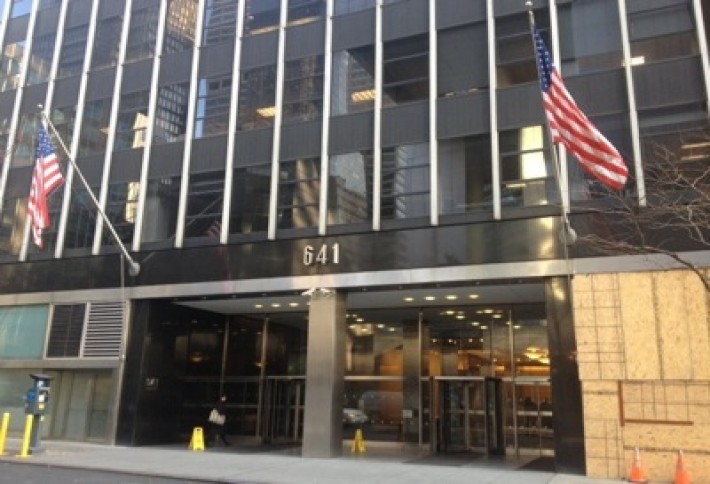 He got his love of mechanics from his grandfather, an engineer for the New York, Ontario and Western Railway. This morning, we snapped Rudin's 641 Lex, where Dick started his career in the engine room 50 years ago. Back then, building safety wasn't a thing. Since then, though, he had a role in Local Law #5 (to which all you floor section fire safety directors owe your high offices). And after 9/11, he wrote an emergency response plan for Rudin properties before the City's required Emergency Action Plan. He says it's for the better despite quadrupled security costs. Dick similarly calls Mayor Mike's mandated sustainability measure "a good law," though it'll be up to Dick's successors to continue to honor it.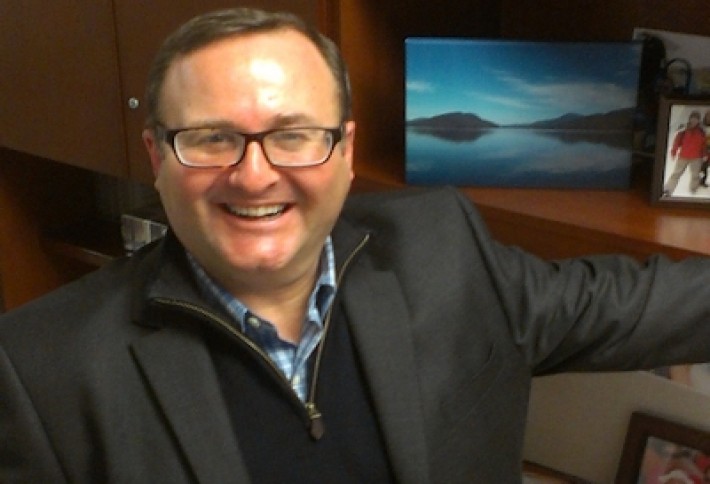 Bill Montana, REBNY's Young Real Estate Man of the Year, also owes a bit of his career to his grandfather and namesake, a successful commercial broker (as was Bill the younger's stepfather). Grandmother Theresa was a residential broker, and his father owned properties. AfterEdward S. Gordon Co and Newmark & Co, he joined Studley in '96 and now provides strategic advisory services for office tenants. YM/WREA, for which he is chairman emeritus, selected him for the award. Hes also chair of REBNYs commercial brokerage division and sits on its board of governors.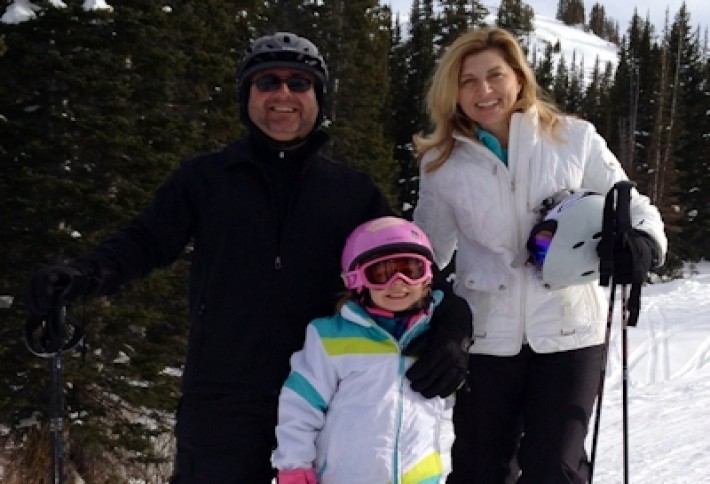 Getting to know folks at REBNY and other CRE orgs makes transacting a lot easier, he says. After youve built housing with someone at Habitat for Humanity, its a completely different dynamic. He met Vornados Glen Weiss and Ron LoRusso and later helped Sapient Corp consolidate into Vornados 40 Fulton. (Other tenants hes repped include Gordon & Rees, EMC, Microsoft, and Mitsubishi). Beyond real estate, hes an avid skier, particularly at Utah's Alta (that's where he is with his wife and daughter above) and Snowbird. He also plays guitar, often with friends in the industry.