News
Happy 100th, Grand Central!
This weekend marked the storied Grand Central Terminal's 100th birthday. The station looks much like it did upon its 1913 delivery, except for the Fast Six ads up in place of the Charlie Chaplin movie posters Six. (The Rock is our generation's Charlie Chaplin.)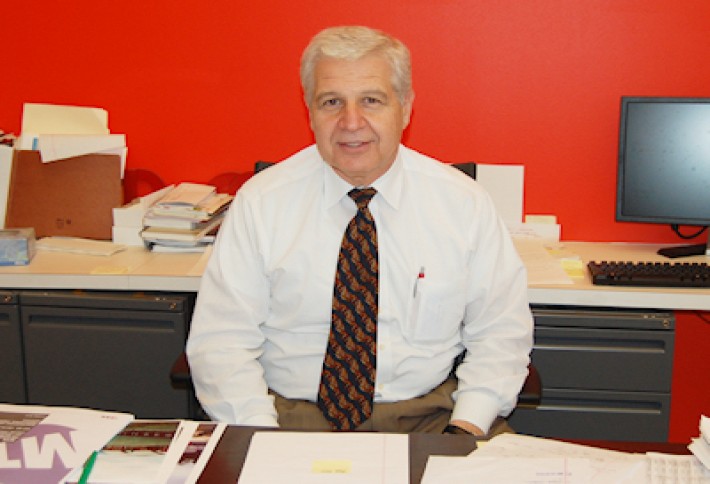 WASA/Studio A managing partner Harry Spring(whose predecessor firm Reed & Stem designed GCT) tells us his firm foresaw a tower rising north of the station, but the Pan Am Building didn't go up untilthe year GCT turned 50, 1963. The idea was for another tower to rise on the south side, though that never happened. GCT, by the way, took 10 years to build. If it had gone up today? Harry says Building Information Modeling (BIM) would knock at least four years off that time.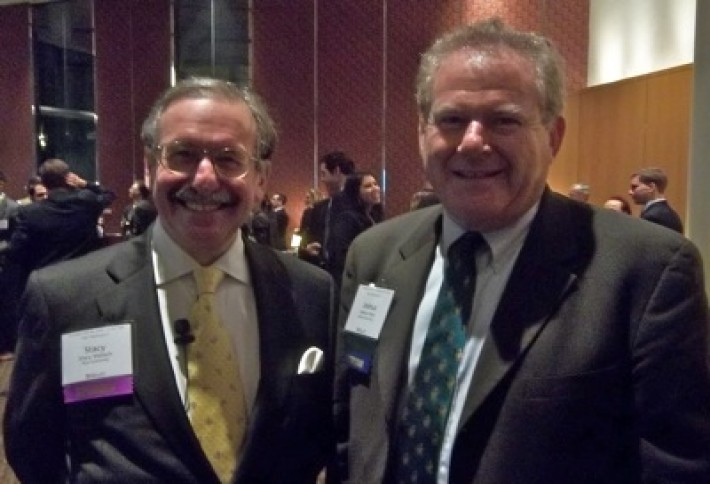 Stacy Wallach, left, a NYC skyscraperaficionadoand Pace Law School adjunct professor tells us Grand Central played a critical role in the establishment of the Landmarks Preservation Commission. That followed what many considered the devastating demolition of the original Penn Station in 1963. We snapped him withattorney Josh Stein at a Mortgage Bankers Association of NY event.