News
Future of Downtown: Part II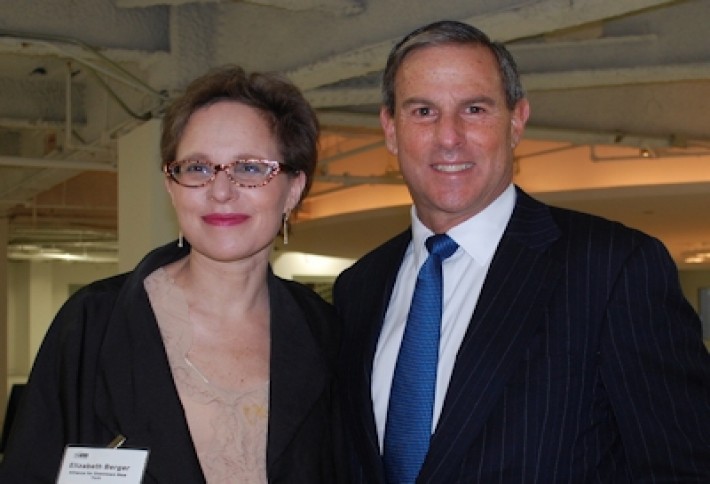 Downtown is so diversified that financial services now only makes up 28% of its jobs, while tech, media, professional, and creative service tenants are growing, according to Downtown Alliance president Liz Berger (with Brookfield Office Properties CEO of US operations Mitch Rudin, host at One World Financial Center) of last weeks Bisnow Future of Downtown event. Add a huge boost in tourism and a population that has jumped from 10,000 in 1982, when Liz moved Downtown, to 60,000 today.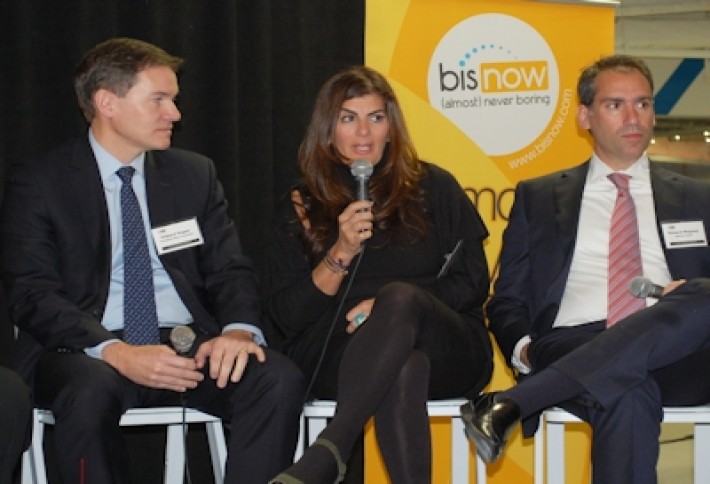 Before 9/11, some of the best-performing stores in the country were located Downtown, says RKF EVP Karen Bellantoni, snapped here with Brookfield national director of retail leasing Ed Hogan and Madison Capital founder Richard Wagman. Fast forward, and retailers are asking Where do we go after SoHo? Answer: Lower Manhattan again, in multiple locations. Richard says Madison Capitals portfolio is a direct beneficiary, particularly from retailers wanting to be close to Century 21. He adds his firm would invest an additional $250M to $500M in mixed-use Downtown. Hows that for bullish?
The key: finding the right mix of retail to serve workers, residents, and tourists and keep them in Lower Manhattan, says Westfield World Trade Center exec director of leasing David Ruddick (right, with moderator and soon-to-be Downtown resident Glenn Brill of FTI Consulting). It has to be relevant by day and night, he says. Brookfield, in turn, is doing a $250M revamp of the nearly three-decade-old World Financial Centers retail portion (renamed Brookfield Place), which Ed says will create a better shopping corridor and give retailers the critical mass and right sightlines they need.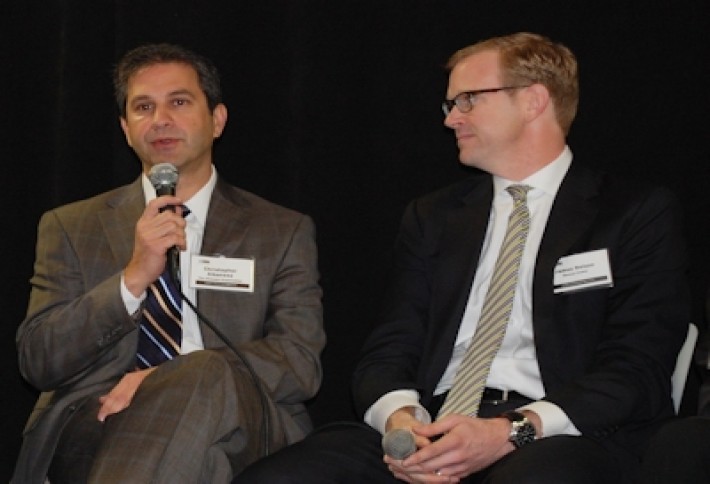 Battery Park City was once considered a B location, but now its A-plus, says The Albanese Organization prez Christopher Albanese, left, whose Downtown residential assets include The Visionaire, The Solaire, and The Verdesian some of its apartments are even commanding rents similar to the Upper East and West Sides. He has two more projects in the works: a 50-story tower south of the WTC and a 65-story tower at 50 West St with Time Equities. For investors, Downtown is still affordable at $1,000/SF versus $1,300/SF for the rest of Manhattan, adds Massey Knakal partner James Nelson, right.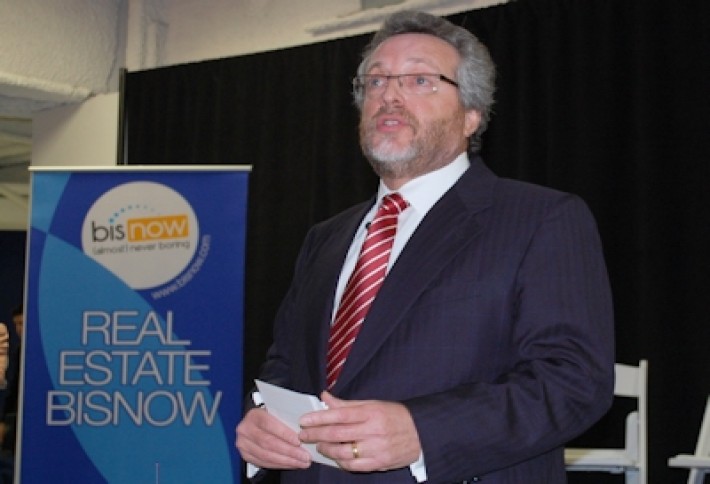 LW Hospitality Advisors prez Dan Lesser also updated us on the vibrant hospitality market, fresh off of its record 52 million visitor year. Demand continues to be strong, he says, and the supply influx of new rooms has been absorbed. That has resulted in occupancy rates in the mid-'80s, giving hoteliers strong pricing power. Want to hear more? Join Dan at Bisnows third annual NY Hotel Investment Summit on Feb. 13 at The Roosevelt. (Sign up here.) And its your last chance to sign up for our second annual NY Healthcare Summit on Jan. 29, also at The Roosevelt (Register.)