News
Downtown's First Big Post-Sandy Lease
Liberty Mutual has doubled its space in Downtown's 55 Water St, a building that made plenty of headlines even before this one: The insurance company's 131k SF renewal and expansion is the first major Downtown lease since Superstorm Sandy.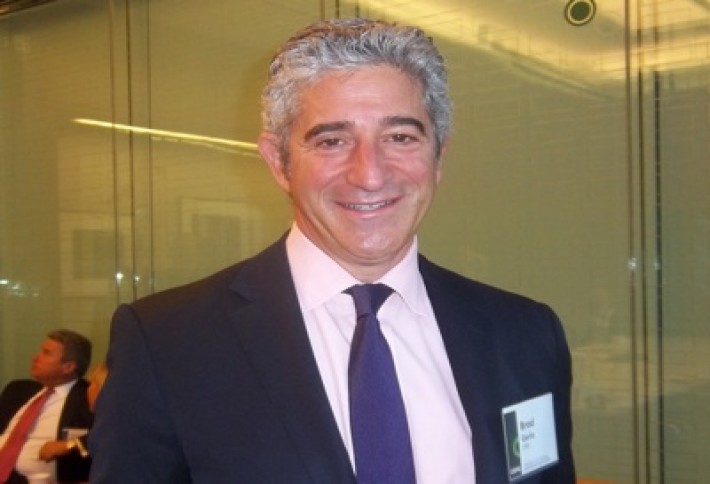 CBRE's Brad Gerla (who repped landlord New Water Street Corp with Mary Ann Tighe, Howard Fiddle, and Evan Haskel) says asking rents are $45/SF. The lease is a 10-year deal.Brad tells us media, fashion, banks, and even a major radio station also checked out the space. Prime selling points are the ownership (it's part of pension fund Retirement Systems of Alabama), the floor size (65k SF), and its back-up power system. Brad says systems in other buildings keep only life-safety functions like elevators running. At 55 Water, if ConEd's service goes out, power keeps running (so you can tweet that the power just went out). HVAC also runs from 8am until 1am. Those are perks Brad says the ownership insisted on when it bought the property and renovated it in '93.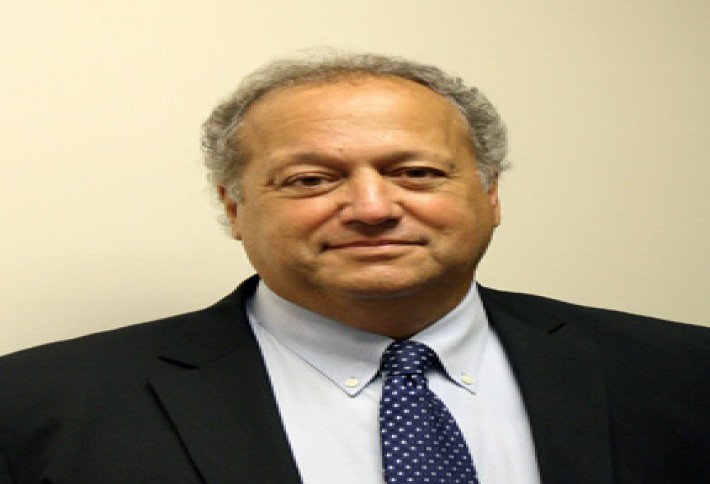 New Water Street Corp's Harry Bridgwood tells us Depository Trust Co reduced its 700k SF by half to create this vacancy. That means there's still more than 250k SF available. But another deal is in the pipeline, and the property has been pretty much fully leased since '93, so no worries about lease-up. Harry says his firm plans to invest $200M to storm-proof the building. That includes the month of work it took to bring the building back online for tenants, plus flood barriers (Thornton Thomasetti is 90% done with the design) and moving critical systems to the third floor.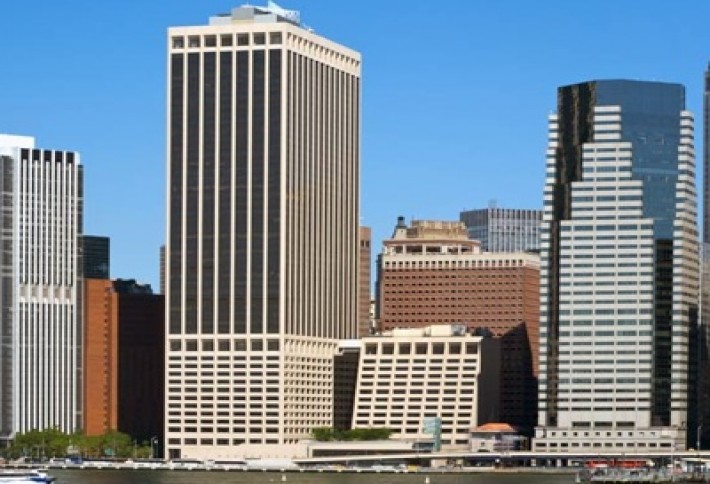 55 Water St's other headlines: It became Manhattan's largest office building when completed in '72, the same year the WTC delivered, and at 3.8M SF, it's still the largest (remarkable considering anything else that was big in '72 was polyester or Elvis.) And HIP Health Plan of New York's '04 move there was the largest corporate relocation after Sept. 11.