News
Breaking News: Hudson Yards Lands Two Huge Leases—Plus Pier 57
Announced this morning, L'Oreal and SAP have signed leases for Hudson Yards' South Tower. The developers, Related and Oxford Properties, signed a 99-year ground lease with the MTA for the LIRR rail yard platform and closed the financing for the South Tower. Sealed yesterday: the Pier 57 redevelopment got ULURP approval.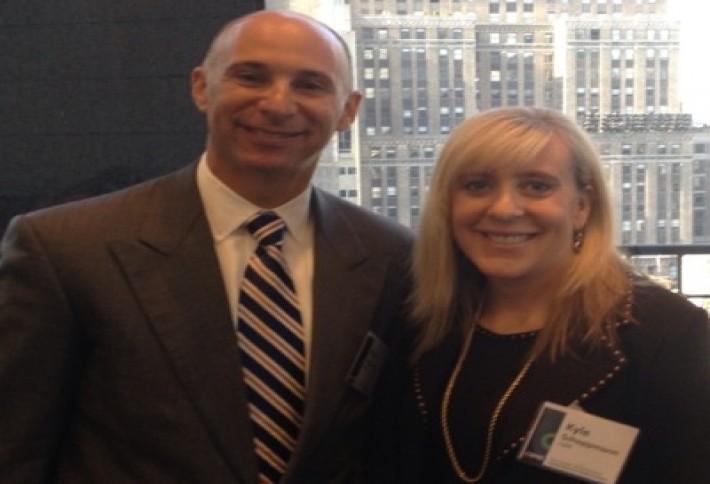 L'Oreal signed for 402k SF and SAP took 115k SF in the 1.7M SF South Tower at Hudson Yards, joining Coach (740k SF). We happened to be at CBRE's MetLife Building offices at the time for a Q1 office report, and though CBRE's Peter Turchin (whom we snapped with Kyle Schoppmann) didn't work on the deal (colleagues did), he says the deals will spark westward relocations, which will steal the spotlight from the renewals that dominated Midtown leasing in Q1. Kyle says renewals accounted for 42% of the submarket's 2.9M SF of activity last quarter. Peter also says the new leases are a good sign for new construction and renovations elsewhere in Midtown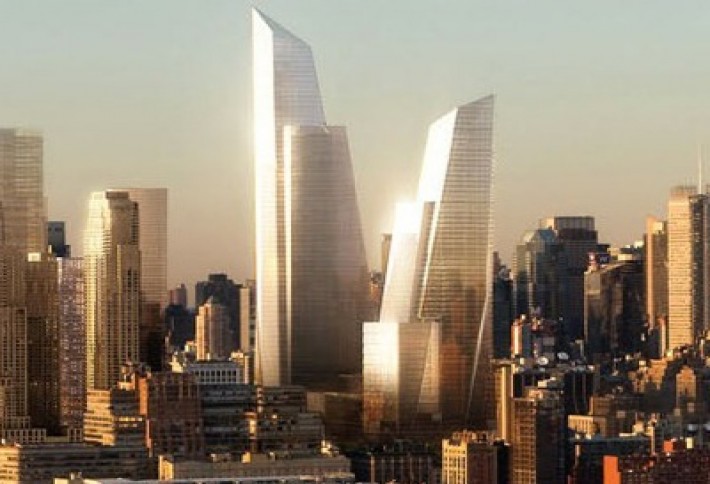 The MTA also announced that one of Related and Oxford's two 99-year ground leases has closed for the rail yard where it's building a platform/foundation from Tenth to Twelfth and 30th to 33rd. The second ground lease and the developers' purchase options will give the MTA Capital Program $1B. Related and Oxford also closed $1.4B of financing for the South Tower's construction. Equity investors: Coach, Related, Oxford, JP Morgan Asset Management, and a sovereign wealth fund. On the debt side, Starwood Property Trust leads a syndicate with United Brotherhood of Carpenters and Joiners and Oxford.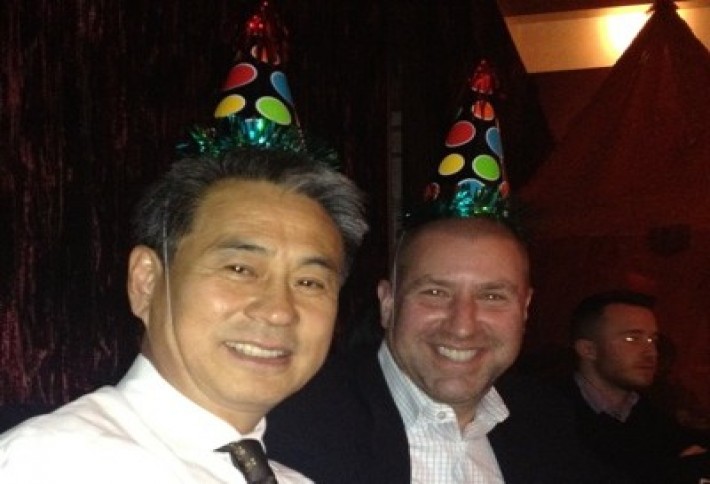 Young Woo (with Metropolitan Realty Associates' Joe Farkas) was celebrating two things last night at Casa La Femme: his birthday and ULURP's approval of Young Woo & Associates' long-planned redevelopment of the floating-concrete Pier 57 at 15th Street just south of Chelsea Piers.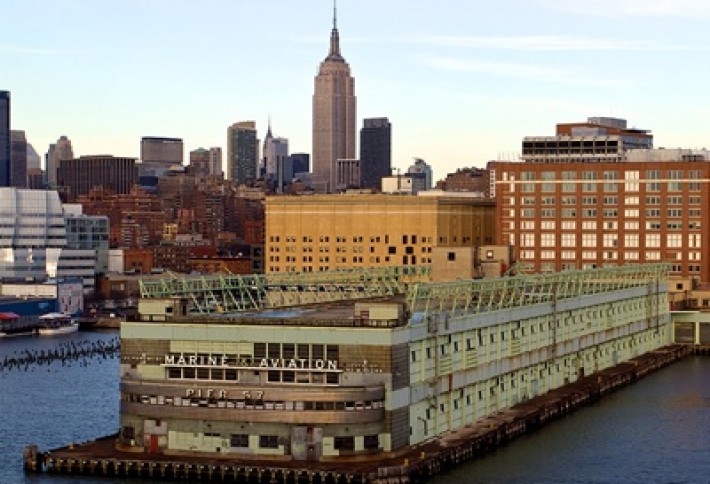 The Hudson River Park Trust chose Young Woo to redevelop the former city bus garage (it also served as the detention center for protesters of the '04 Republican National Convention) in '09. The plan is 425k SF of restaurants and retail, and a 100k SF public park. The retail is available in 3,000 to 20k SF blocks, plus 160 SF "Incuboxes," pop-up stores in re-used shipping containers. We're assuming Sully Sullenberger gets his own parking space, ideally for a car, but with him, it doesn't matter.