News
A Night with the Stars
Who needs Beyonce or Kelly Clarkson to get the party started? REBNY's 117th Annual Banquet on Thursday hosted just as many dignitaries as the Capitol steps on Inauguration Day, and Bisnow was on hand to snap the superstars.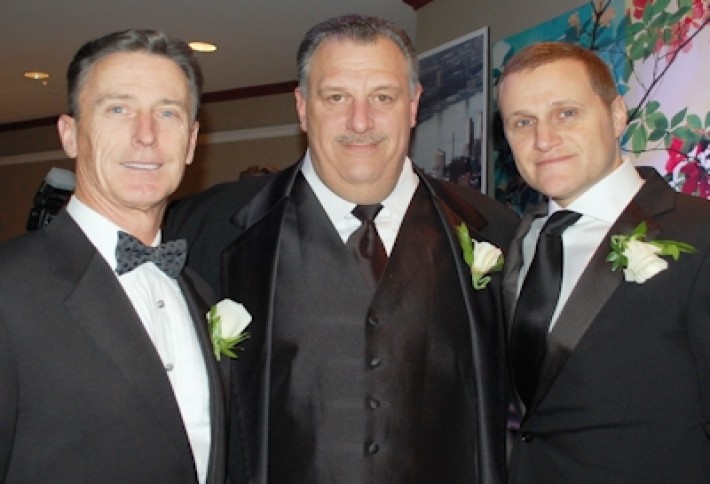 Inside the VIP reception at the Hilton, we snapped New York Hotel & Motel Trades Council prez Peter Ward, Building and Construction Trades Council prez Gary LaBarbera, and Tishman Speyer co-CEO and REBNY chairman Rob Speyer showing us there's more than one way to wear a tux. (And at 2,200 attendees, there was more black and white than the penguin exhibit at the Central Park Zoo.)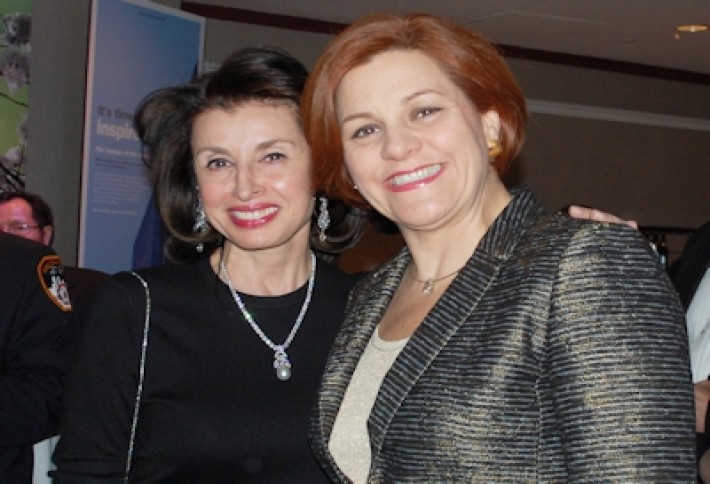 CBRE Tri-State CEO and REBNY chairman emeritus Mary Ann Tighe with NYC Council Speaker Christine Quinn, who just might be the next mayor of our fair city. (Hizzoner was also spotted chatting up the crowd.)
Elected officials made a big splash at the event. US Sen. Chuck Schumer used his time with esteemed Fried Frank real estate attorney Jon Mechanic to prep for yesterday's full day of hangin' with President Obama. He was emcee for America's big day.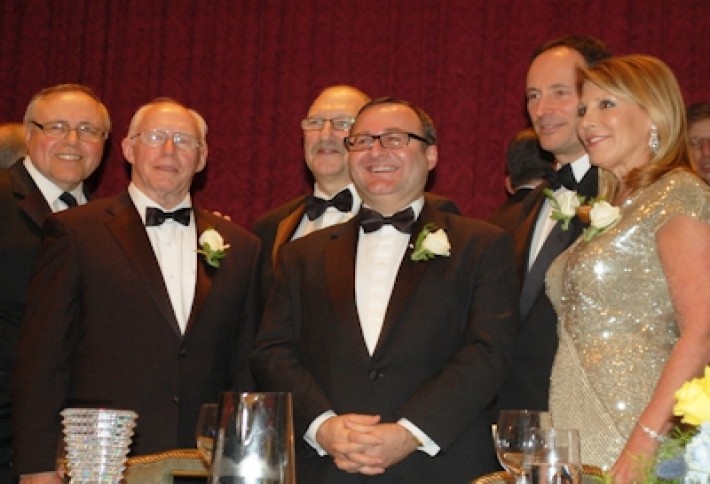 REBNY prez Steve Spinola with the evening's honorees: Rudin Management SVP Dick Concannon, Service Employees International Union EVP Mike Fishman, Studley managing director Bill Montana, Studley capital transactions head Woody Heller, and Douglas Elliman CEO Dottie Herman. (Not pictured: Donald Zucker Co chairman Donald Zucker.)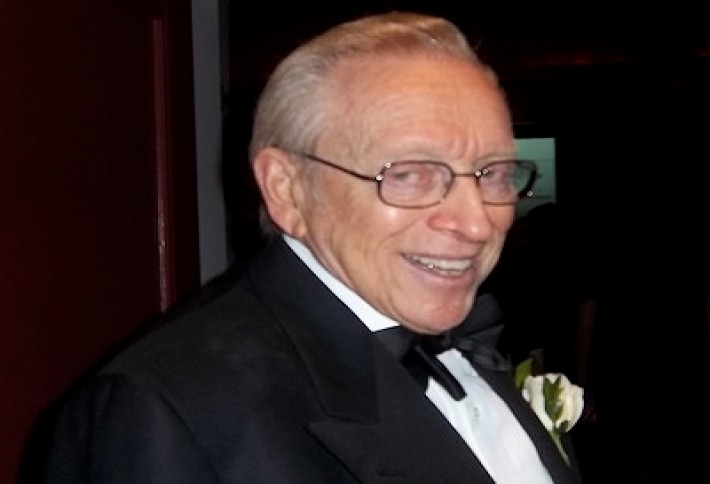 By golly, a dapper Silverstein Properties CEO Larry Silverstein.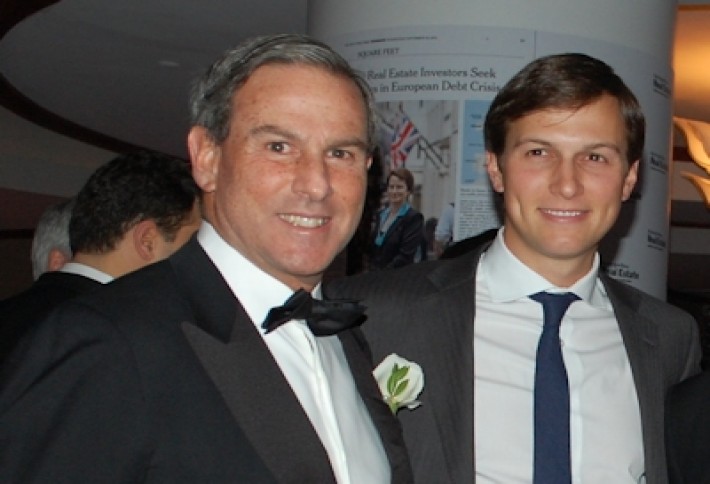 Brookfield Office Properties CEO Mitch Rudin and Kushner Cos CEO Jared Kushner.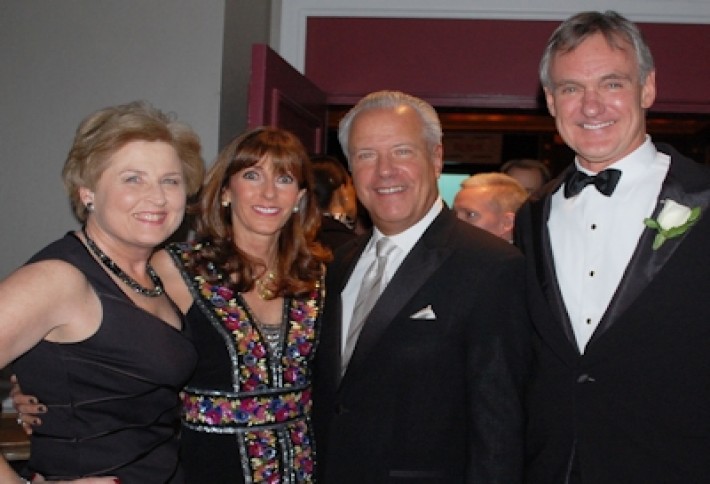 REBNY SVP Eileen Spinola, Eastern Consolidated prez Daun Paris, Glenwood Management EVP Gary Jacob, and Eastern Consolidated CEO Peter Hauspurg.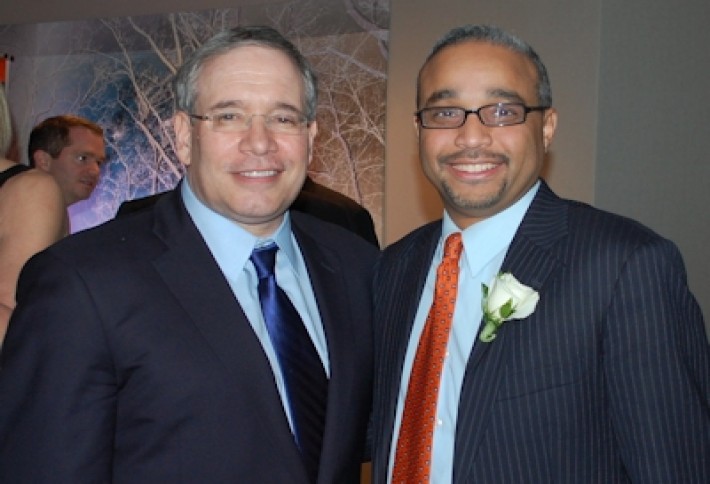 The rebels in blue shirts: Manhattan borough president Scott Stringer and New York State Sen. Jose Peralta (13th District).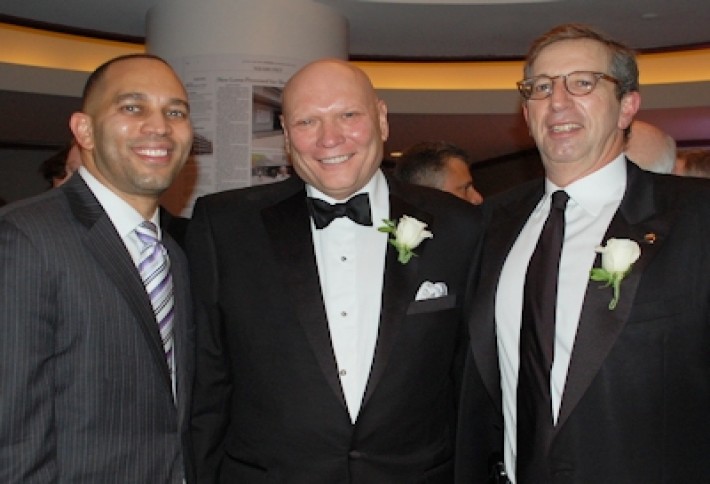 NY Congressman Hakeem Jeffries (8th District), Real Estate Roundtable CEO Jeffrey DeBoer, and Rudin Management CEO Bill Rudin.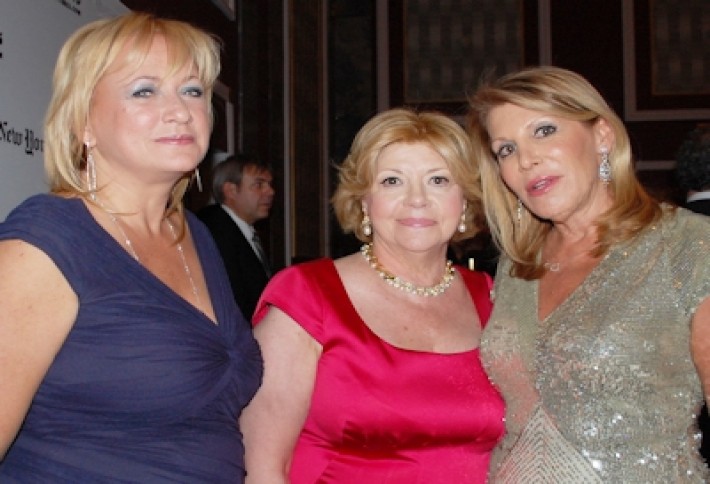 A bright pop of color and sparkle in the sea of black and white: Marcus & Millichap's Karen Dome, Douglas Elliman retail queen Faith Hope Consolo, and Douglas Elliman CEO Dottie Herman.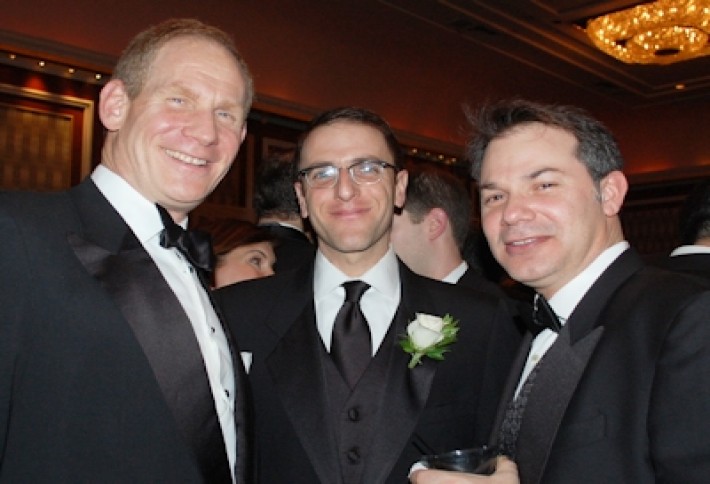 Taking a break from reinvigorating Downtown are World Trade Center Properties prez Janno Lieber and NYC Economic Development Corp prez Seth Pinsky with Douglaston Development SVP Jonathan Fair.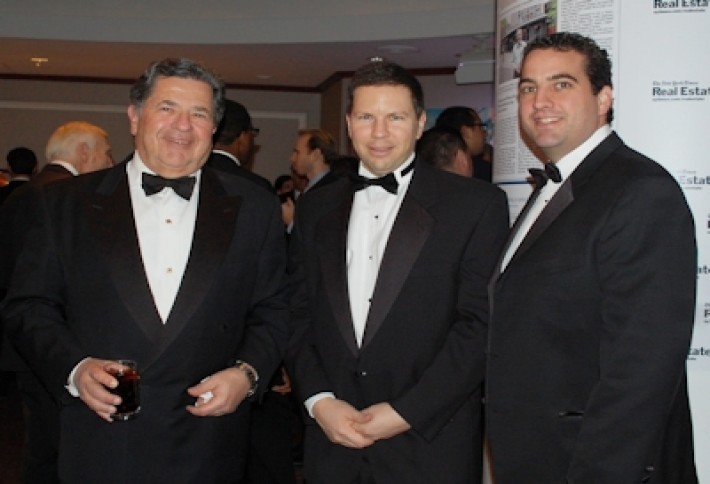 The nicely coordinated Muss Development team: prez Joshua Muss, principal Jason Muss, and VP Nicholas Forelli.
Life, liberty, and the pursuit of happiness. Email amanda.metcalf@bisnow.com and amanda@bisnow.com.