News
Now's the Time to Refi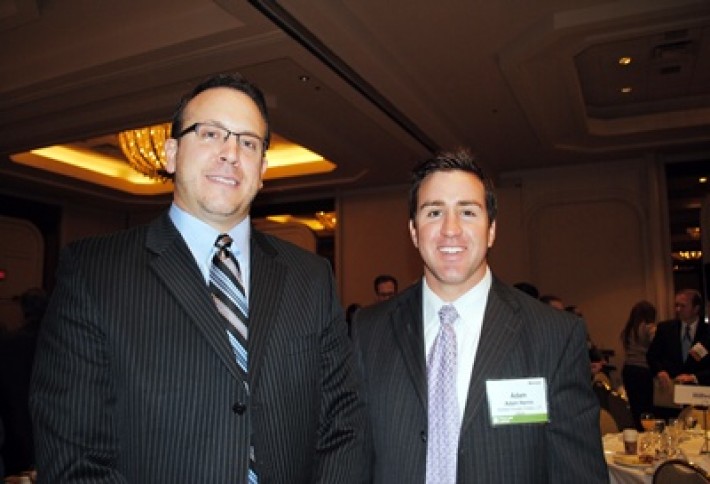 Ellis-Trick Multifamily could've been called the hat trick company with three scores: a property close to the University of Alabama, the university's huge enrollment growth, and an experienced sponsor.HFF associate Adam Herrin (right, here with PricewaterhouseCoopers director of real estate research Charles DiRocco) arranged a $20M fixed-rate loan for Ellis-Trick's fourth Tuscaloosa student housing project to pay for construction of the 2011-era 99.7% occupiedBluff at Waterworks Landing. The 308-bed project brings Ellis-Trick's portfolio to about 2,000 beds. Adamsecured the 10-year, 3.77% fixed-rate loan through Freddie Mac's CME program.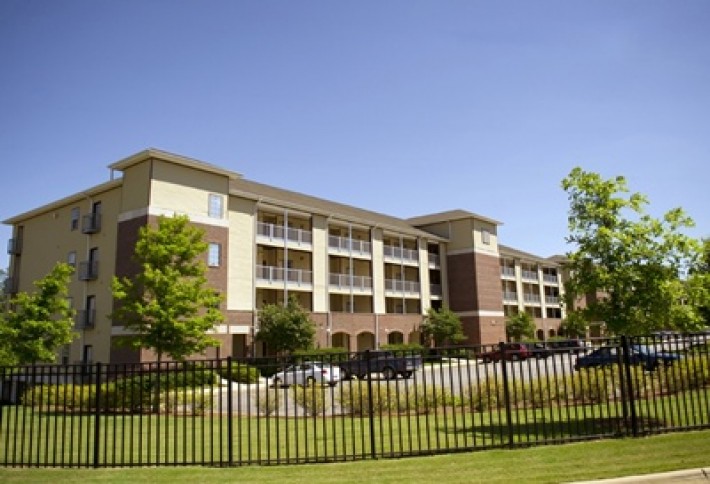 Adam says a lot of owners are pursuing fixed-rate financing via Freddie and Fannie for existing purpose-built student housing because of the attractive leverage and interest rates. Student housing is dynamic because it's more operation-intensive compared to a conventional deal, and success is partially tied to the universities' enrollment projections, on-campus housing supply fundamentals, off-campus housing supply, and so forth, Adam tells us. On the flipside, if the market and university fundamentals work in the favor of the asset, it makes financing easier, he says.
Any other journalism majors out there? Follow-up question: What were you thinking? Send story ideas totonie@bisnow.com and catie@bisnow.com.