This morning, we were honored to hold our first event in our 23rd city--and one that may be hopping more than any other. All it took for Metro Denver economic development chief Tom Clark to live up to our motto was for him to tell the facts.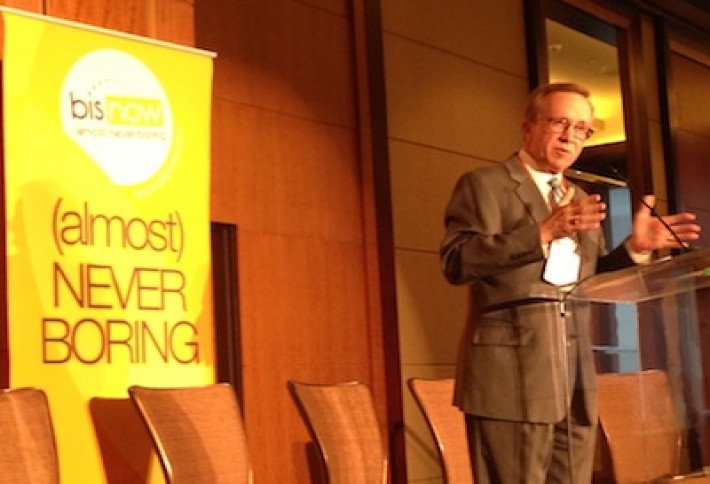 In 10 years, Denver has gone from being 48th top national job producer to third. The flood of 25-34 year olds is more than balancing retiree migration. 12 new HQs relocated into town last year, they've become the top private aerospace market, and they're finishing up infrastructure that will provide state-of-the-art local transit. Plus, they've got that famous quality of life.
Brookfield's David Sternberg says capital is chasing Denver as pricing on the coasts gets too high. Hines' Jay Despard says the Capitol of the Rockies has become another gateway city on the preferred list of institutionals. Others from Trammell Crow, Opus, Lowe, and Mortenson echoed the optimism. Brownstein Hyatt superlawyer Bruce James, left, herded the cats.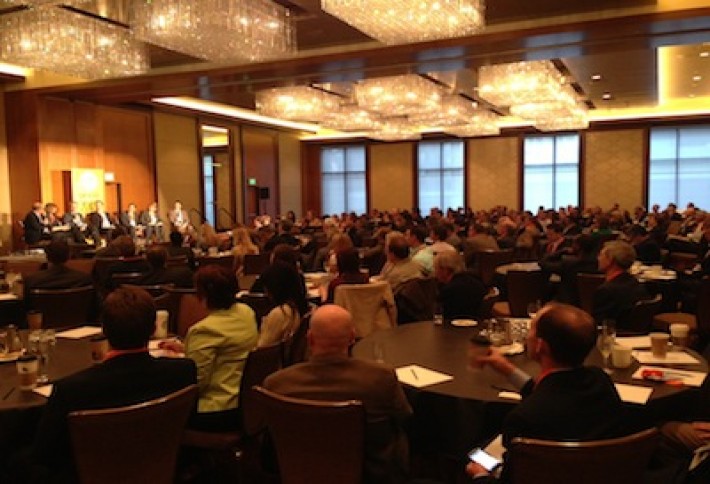 Nearly 250 joined us. The opportunity we see in Denver is that they are such a disgustingly healthy group, they didn't eat all the fattening extras we put out at the Four Seasons, so maybe in the future we'll just serve vitamin water and save some money.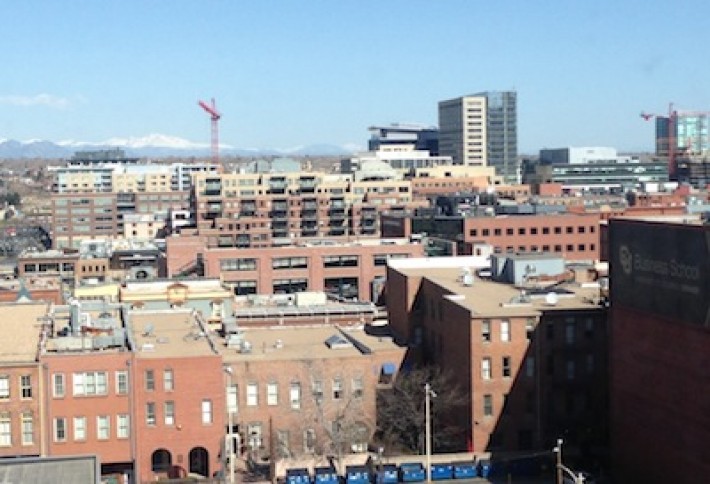 This is the famous LoDo (Lower Downtown) area of Denver today from our hotel window--think of it as the mountain high equivalent of SoMa, South Lake Union, Midtown, and TriBeCa, complete with cranes that indicate some of the intense building going on. What you don't see from this vantage point is the eating, with over 70 restaurants in converted buildings from the days of the Old West.