News
A $6B WeWork: How Does That Value Measure Up?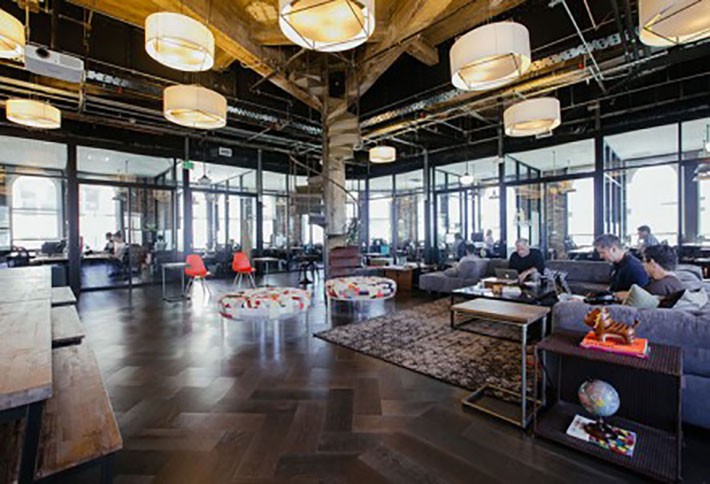 Brows were raised this week when news broke that WeWork was on the verge of closing a $300M to $600M financing round that could value the shared workspace provider at a whopping $6B. The start-up hit 1.5B in market value last month after securing $150M and suggesting that the next round would kick off in 2015.
The shared economy power player is in good company when it comes to tech and real estate investment.
One year ago today, Hilton pulled off a smooth IPO—the largest ever for a hotel—in which it raised $2.35B and shares priced at $20 jumped 9% that first day for a $21B market cap. This gave Blackstone, which had bought the hotel chain for $26B before the financial crisis wreaked havoc on its profits, a counterintuitive $12B paper profit in what Businessweek hailed as the "most lucrative private equity deal ever."

As for WeWork's start-up predecessors in 2013, who could forget Twitter's IPO? The 140-character message platform raised $1.82B in its offering, valuing the company at $14.2B.
More recently, the office owner Paramount Group last month pulled off the largest ever US REIT offering by raising $2.3B. That figure eclipsed the previous $1.6B benchmark set during Douglas Emmett's IPO in 2006. And it gave Paramount a $4.3B market value.


For comparison, here's a look at the largest IPOs in the sizzling investment trust category:
Douglas Emmett, $1.59B IPO value (October 2006)
Empire State Realty Trust, $1.07B (October 2013)
Simon Property Group, $970M (December 1993)
Brixmor Property Group, $950M (October 2013)
Back on the tech front, Lending Club turned heads this week in its IPO. The peer-to-peer lender raised $870M for a $5.4B valuation just shy of WeWork's. In even bigger news, Uber raised $1.2B toward a monumental $40B investor valuation even as bad publicity besieged the company in non-financial markets.