News
South Florida Multifamily Boom
Cranes are back, putting up apartments and condos. (Great news for CRE and any fish who got scared when we said "crane.") But the panels at Bisnow's Second Annual Multifamily Summit at the Miami Downtown Hyatt last week agreed that this boom isn't like the last one.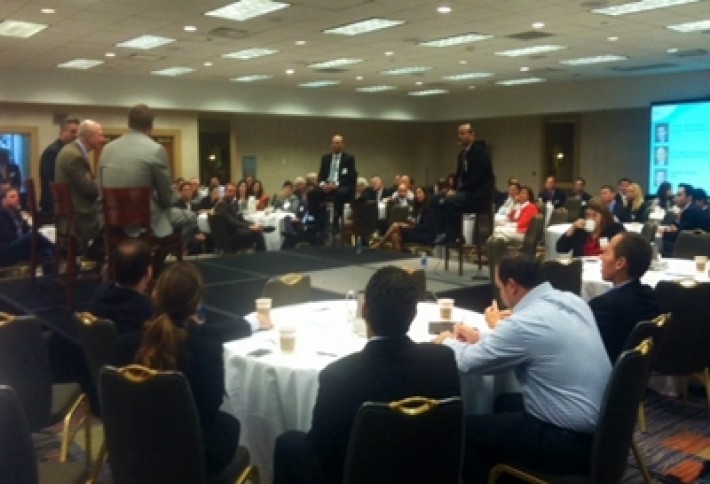 Almost immediately the development panel--done theater-in-the-round style--brought up the question of whether multifamily is being overbuilt in South Florida, as it was before 2007. The short answer: no. Lenders and equities sources have long memories. (As people usually do, when it comes to money.) The projects being financed now have to justify themselves by proving the demand is there. Which it is: buyers are coming from Latin America, the Northeastern US, and elsewhere, and job growth (maybe 60,000-plus in Miami/Dade this year) is expanding the pool of renters.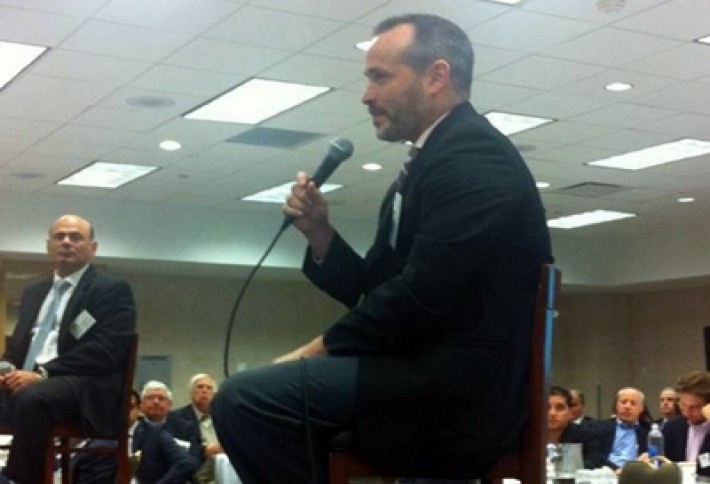 But even a more rational boom comes with its own issues. For example, a lot of contractors and subcontractors went out of business or left town because of the recession, so as development ramps up, building trade talent might be harder to find, or at least more expensive. Also, infill locations for new projects will be harder to find in the future, especially in the affordable housing sector. Pictured: Pinnacle Housing Groups Mitchell Friedman and Newgard Development Groups Oscar Rodriguez, who were development panelists along with CBREs Robert Given, LYNDs David Lynd, and moderator Jon Chassen of Bilzin Sumberg Baena Price & Axelrod.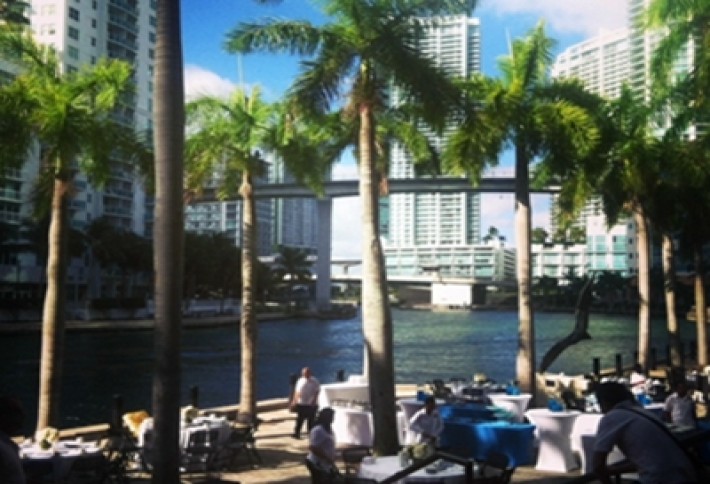 The development panel also points out that the pace of condo sales in 2012, a record year, has taken for-sale condo inventories down to before-the-bubble 2003 levels. Condo shadow inventory, long a drag on the market, is down too, as owners who rented their units through the recession now find it profitable to sell them. Finally, as hot as Miami is, condo developments in Broward and Palm Beach counties will also benefit from the robustness of the market this year as condo buyers come to Florida but some eschew the pricier properties of Miami and Miami Beach.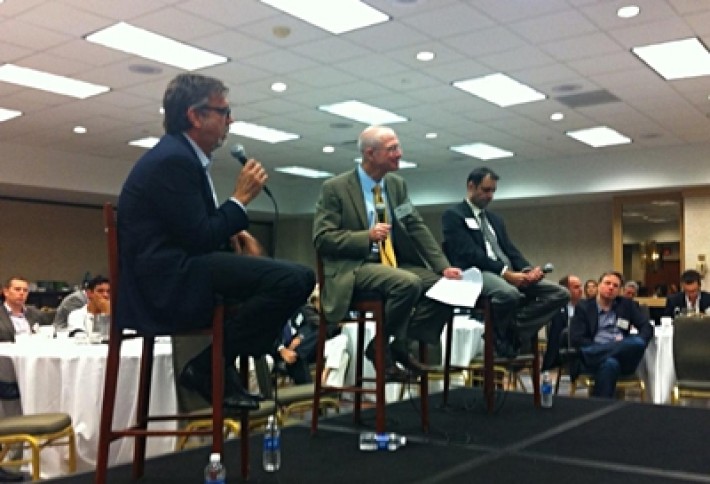 The multifamily finance panel: American Land Ventures prez Granvil Tracy, moderator Jon Chassen and Walker & Dunlop SVP Paul Ahmed. Despite the development boom, most financing activity in the market is still investment sales and refis, a big backlog of which is coming up because a lot of mid-2000s CMBS is rolling over. The GSEs are still dominant, though life companies are strongly in the game, and CMBS is even making something of a comeback.(That's also how we'd describe Kelly Rowland and Michelle Williams standing next to Beyonce last night.)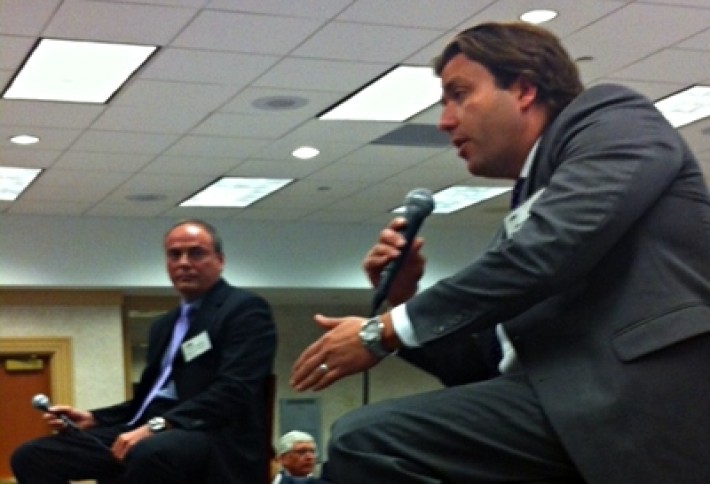 For those development projects under way and on the drawing boards, an "old school" approach to finance is a term that came up--not just pre-recession, but pre-housing bubble. For-sale residential properties, for example, are seeing deposit requirements as high as 50% for high-end condos, which doesn't seem to faze most buyers. Pictured: Related Development CEO Steve Patterson and Beech Street Capital SVP Mitch Sinberg.