News
Don't Forget About Miami Hotels
In all the hubbub about Miami residential, hotels can be overlooked. But savvy investors haven't forgotten them. The energy was high at the Loews Miami Beach, where 175 readers joined us for Bisnow's Miami Hotel Investment Summit.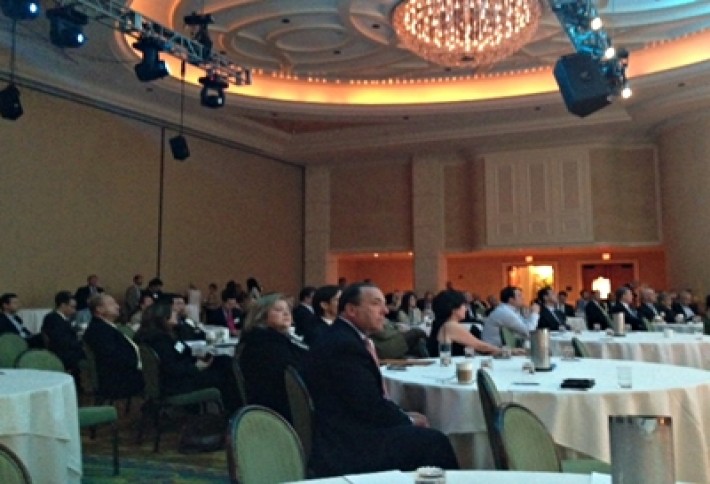 Menin Hotels CEO Keith Menin and Miami Beach Chamber CEO Jerry Libbin keynoted, then CBRE Hotels Christian Charre and Paul Weimer moderated panels that broke down greater Miamis hotel investment trends: whos looking for properties, whats for sale, and more. Speakers included top execs from Akerman Senterfitt, FTI Consulting, Lionstone, Sabadell United Bank, SB Architects, Trust Hospitality, and the Witkoff Group. We'll havedetailed coverage on Thursday, but we caught up with one of our speakers just ahead of the event.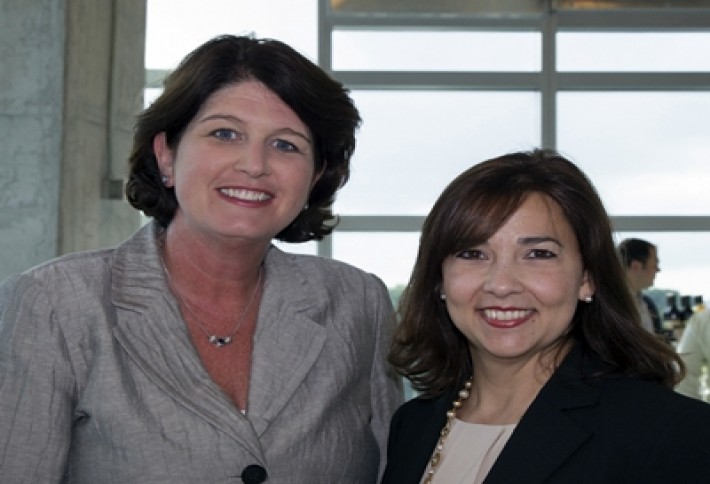 Bilzin Sumberg partner Suzanne Amaducci-Adams (and CREW Miami sponsorship director; here with Blanca Commercial Real Estates Danet Linares)tells us that Miami continues to outperform national averages, ranking consistently among the top five hotel markets in the country for occupancy and average daily rates. (You're not gonna get people to pay top dollar to relax in Delaware.) RevPAR rose to $174.26 a night in January in greater Miami, according to hospitality specialist STR. Thats the highest RevPAR for January in seven years.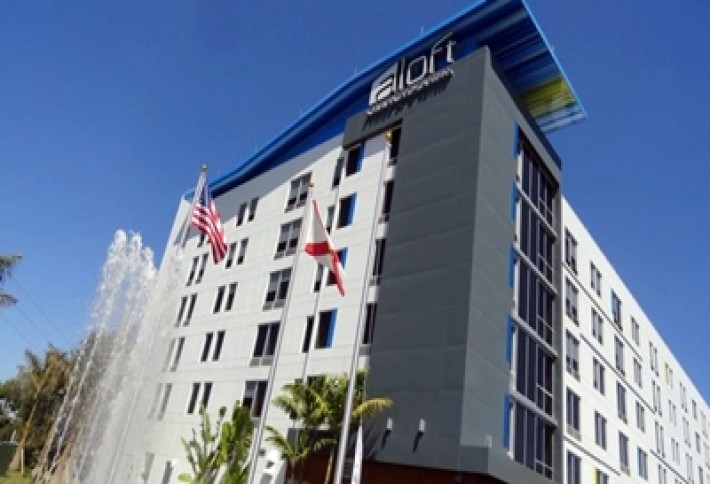 More four- and five-star hotels are coming on line as Miami transitions into a major international center of commerce and tourism. Not all hotels are on the beach either, Suzanne says. Downtown Miami is the newest sought-after location for luxury hotels. From acquisitions to ground-up construction, foreign and domestic buyers all competing to stake their claim in this high-performing, fast-growing market. Doral, with its location close to the airport, is another attractive hotel market. Early this month, a 145-room Aloft hotel at 3265 NW 107th Ave in Doral opened for business, hoping to attract short-time business travelers.