News
Will Panama Canal Expansion Affect Us?
Colliers International EVP Kevin McKenna recently organized a five-day trip to Panama--not to buy hats, but to check out the Panama Canal, where a $5.2B expansion will add a third lane and widen the existing channels to accommodatelarger ships.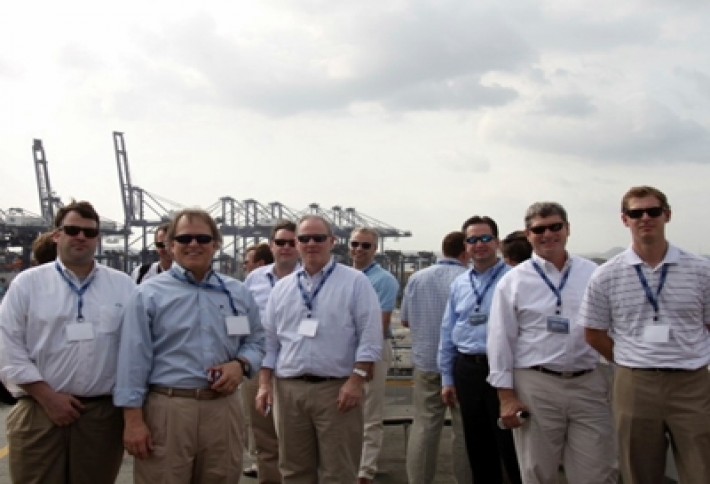 On the trip with Kevin (center) were 30-plus brokers with Colliers Logistics and Transportation group and 20 clients, including execs from IDI, Panattoni, Proficiency Capital, Western Realco, REDA, and Prologis. The purpose was to feel and touch theexpansion and "ask every question we could"to provide a basis for forecasting the impact on our local ports. Logistics and transportation is another way to say supply chain, he notes,and the global supply chain is changing rapidly. Ships as large as 12,000 or more TEUs (20-foot equivalent units--a measurementof container ship capacity) will be able to fit through the new locksvs. the 5,000 TEU ships that currently transit the Canal (which opened in 1914). Whilethe project is absolutely mammoth, hedoesn't expect the Ports of LA and LongBeach to be significantly negatively affected because we have such an efficientsupply chain here.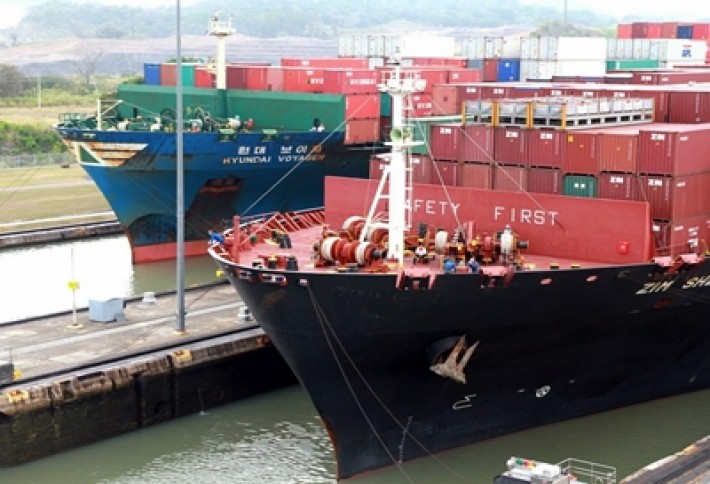 The group kindly shared its Canal pics. Half of the containers coming into LA/Long Beach are transloaded onto trains or trucks out to the Midwest or Eastern US and the other half stays right here in SoCal warehouses to serve the Western US. Many people surmise that the Canal's expanded capacity might divert shipsto other ports along theGulf or Atlantic. Kevin says "there's no definitiveanswer today because shipping changes daily," getting more and more efficient and sophisticated. "There are thousands of factors that affect goods movement," including the desire to use larger ships. Many ports don't have the depth or breadth to accommodate larger ships, or the consumer base to warrant larger ships calling. (One thing that doesn't affect shipping is sea monsters, so rest easy.)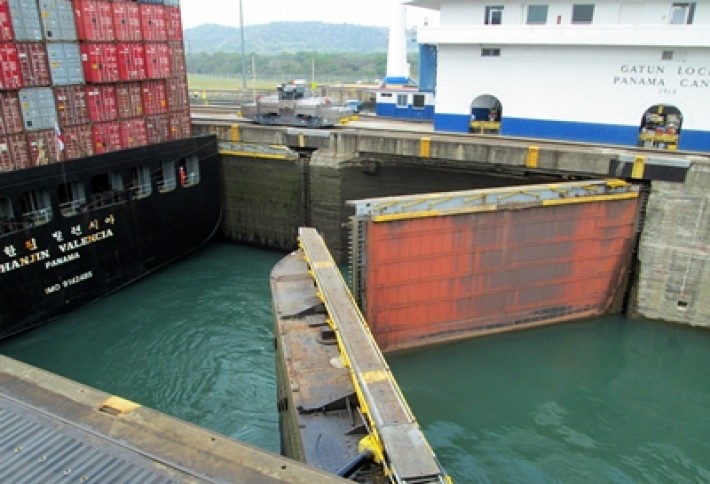 By contrast,LA/Long Beach is in the midst of a $6B infrastructure construction program and is decades ahead of other ports in addressing environmental concerns such as truck emissions. Another important factor: companies' time to market and their "just-in-time" credo. Walmart doesn't have a lot of space to stockpile big-screen TVs in its stores, Kevin notes. "If a big sale is on Monday, they want the product to arrive by truck on Sunday night." (Now you know when to rob Walmart.) There's also limited capacity of the Canal:the Canal is owned by Panama and is used more for Latin American shipping rightnow.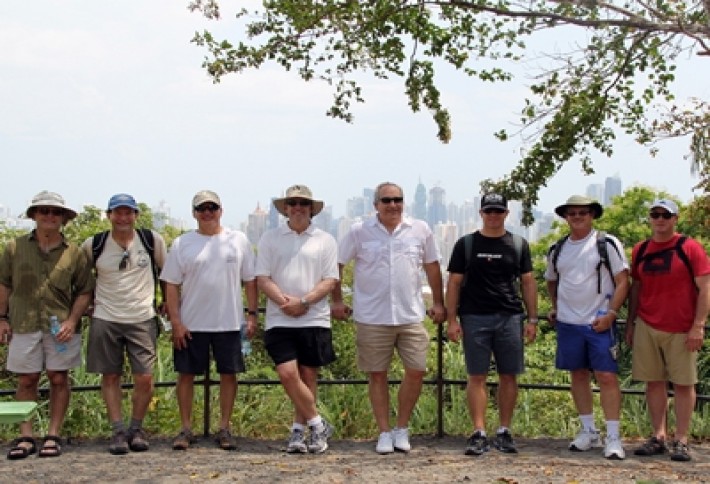 Kevin contends the LARegion has the most efficient port system in America and will "remain the leader for the foreseeable time." The industrial specialist joined Colliers last summer from CBRE, bringing some 25 years of experience. He likes to combine business and pleasure, having traveled to numerous ports around the world including China, Hong Kong, Vancouver, Seattle, Miami, and the Bay Area while on vacation.