In the year plus four months since California's redevelopment agencies were dissolved, few transactions of former RDA sites have taken place. Here's one that just closed: Chalmers Equity Group's sale of 11 acres in the City of Industry. The transaction was in escrow for a year and a half and required approval at the state level.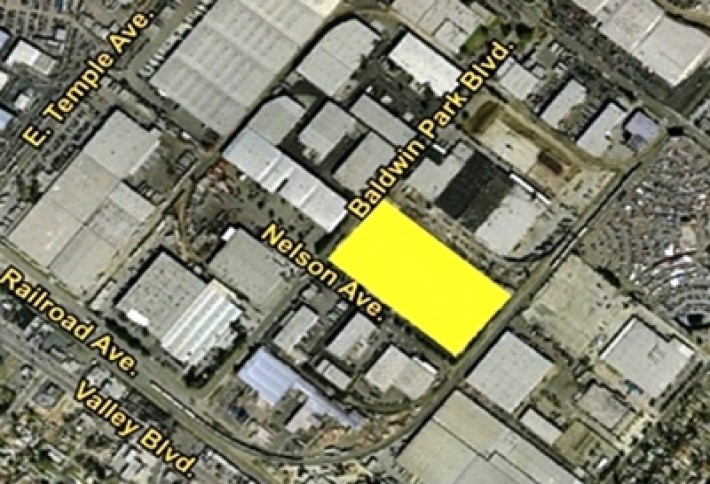 This morning, we chatted with the seller's rep, Lee & Associates SVP Jeff Bethel, who says Chalmers was in escrow with the City of Industry's redevelopment agency when the RDAs were shut down. Chalmers, which hired a consultant to help it work with various state agencies, finally closed on the land and simultaneously transferred title to Jacmar Foodservice Distribution, for which it is building a $23M, 232k SF corporate HQ. Jeff notes the complex process has made deals like this rare. In fact, someone who has a property in escrow in Culver City "heard about it and called me to ask, how did you guys get it done?" The Imperium Co's John Tilley repped Jacmar, which is expanding and relocating from Irwindale.
SALES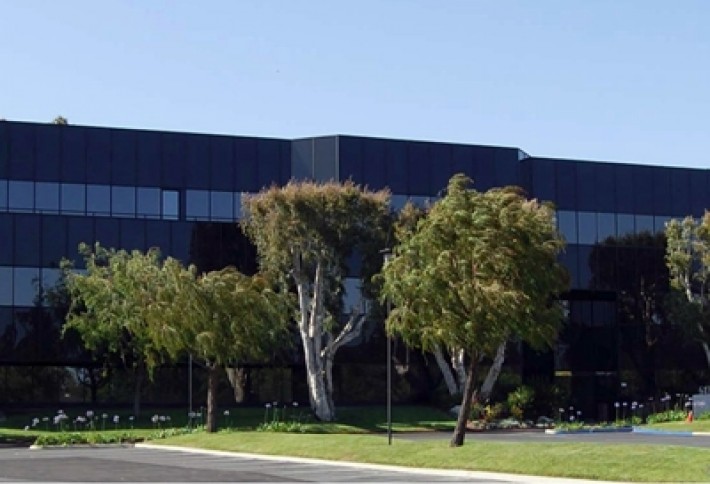 Palisades Equity Partners sold 6133 Bristol Parkway in Culver City to a private investor for nearly $13M following a repositioning of the three-story, 52k SF office building. Jones Lang LaSalle's Steve Solomon and Chris Strickfaden repped the seller, while Cresa's James Hooks repped the buyer. Palisades and a JV partner bought the three-story building in October 2010 for $8.3M in an off-market deal. The repositioning effort included building improvements and enhancing the credit quality of the rent roll.

***
Lee & Associates'
Jim Slaught
repped a
private buyer
in the purchase of a
215k SF
portion of
Palmdale Marketplace
, a 500k SF power center. The private seller repped itself. Located across from the regional Antelope Valley Mall in Palmdale, the power center's tenants include
Best Buy
, Staples, and ULTA.
***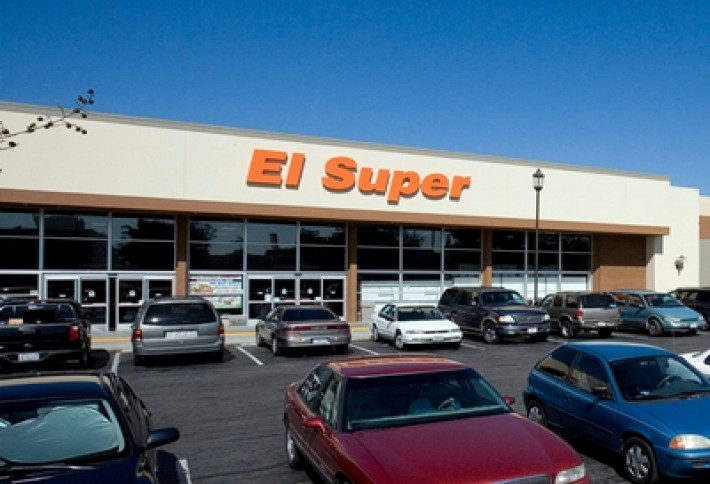 Red Mountain Retail Group sold The Shops at Indian Hill in Pomona to a private investor for $14M. Anchored by ethnic grocer El Super, the center (631-641 Indian Hill Blvd and 1541-1575 Holt Ave) contains more than 58k SF and is fully occupied. Hanley Investment Group repped both sides: Carlos Lopez and Kevin Fryman for the seller, and Edward Hanley for the buyer.

***
Marcus & Millichap's
Earle Hyman
sold a 23-unit apartment building, 1347 N Alta Vista Blvd in LA, for just over $2M. The buyer and seller were both private trusts.
***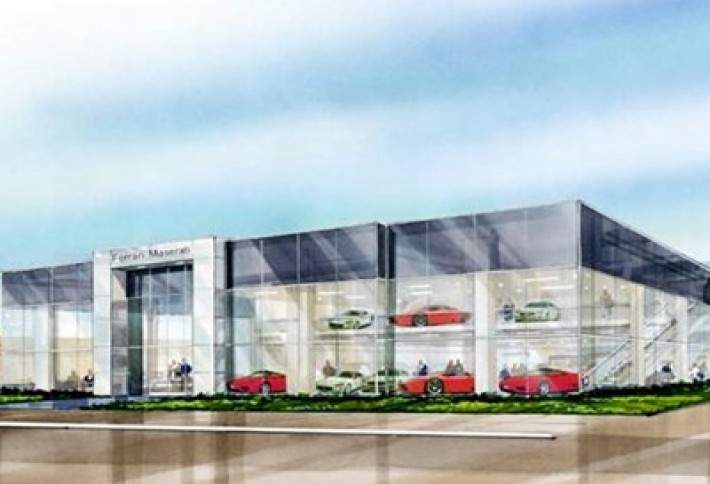 Beverly Hills Ferrari Maserati bought a nearly 29k SF commercial parcel in Torrance, 23305 Hawthorne Blvd, from Vivial Markham Trust for $2.3M. NAI Capital's Sheri Messerlian repped the buyer, whose plans for a 20k SF high-end building have been unanimously approved by the city's planning commission. The site was chosen because of its central location between Palos Verdes and the beach cities.

***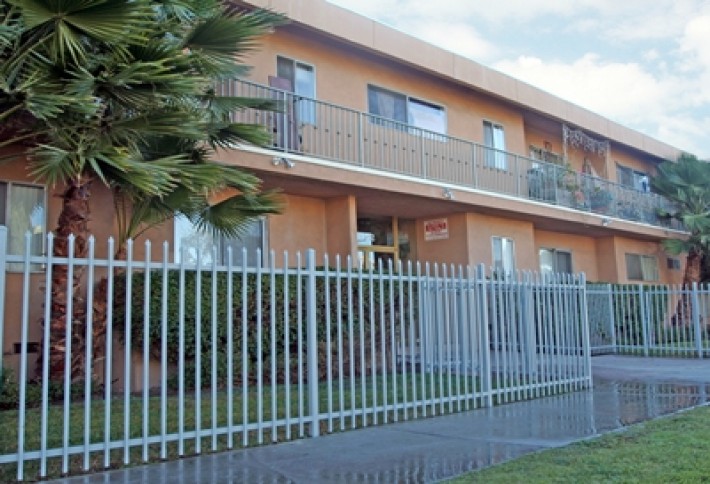 Luxdott Willis LLC bought a 30-unit apartment building, 8352 Willis Ave in Panorama City, from a private investor. The property traded at a 5.86% cap rate and GRM of 9.52. Hendricks-Berkadia's Daniel Withers represented both sides.

***
Marcus & Millichap's
Peter James
and
Robert Narchi
sold 1609 Butler Ave, a nine-unit West LA apartment building, for just over $1.8M or nearly
$203k/unit
. They repped both the seller, an individual trust, and the buyer, an LLC.
LEASES
Jannah Corp leased 7,665 SF in Santa Clarita (27430 The Old Road) for a Beef O'Brady's restaurant. Eric Friedland of illi Commercial Real Estate repped the tenant, while NAI Capital's John Cserkuti repped the landlord.

***
Goodwill Industries of SoCal leased 1,624 SF at 5035 Rosecrans Ave in Hawthorne. Todd Nathanson and Merv Einbund of illi Commercial Real Estate repped the tenant. Centers Business Management's Geoff Grossman repped the landlord.
***
KidzCity Child Care
leased 3,770 SF in Woodland Hills, 20837 and 20841 Ventura Blvd.
Todd Nathanson
,
Greg Offsay
, and
Jordan Lolli
of illi Commercial Real Estate repped the landlord, while Told Partners'
Chris Richards
and Commercial Realty Partners'
Carol Roth
repped the landlord.
***
Chris White
leased 2,600 SF in Harbor City, 26640 Western Ave, for 10 years for a vet clinic.
Todd Nathanson
and
Danny Raffle
of illi Commercial Real Estate repped both sides.
BUSINESS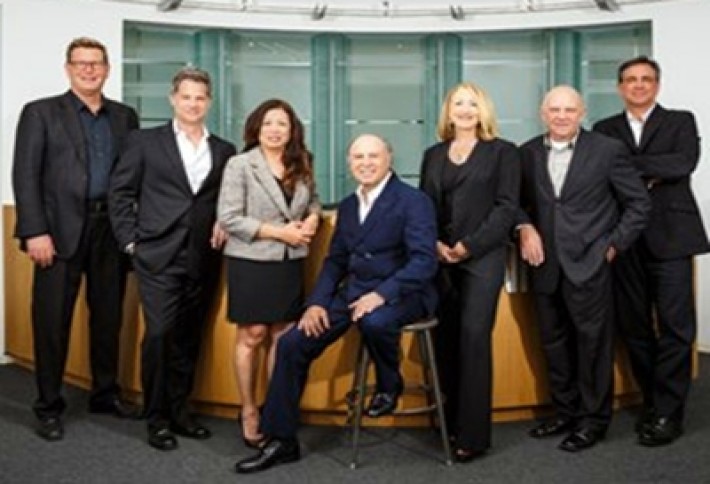 Nadel Architects announced a new ownership group composed of existing execs, to build on the firm's 40-year legacy. The new shareholders, flanking president Herb Nadel, are: Patrick Winters, director of special projects; Greg Lyon, VP and retail projects design director; Tina Tayag, controller and VP; Joan Frei, SVP of business development; Mark Mikelson; and Greg Palaski, VP and managing principal in the LA office.

***
Premier Business Centers
will open a new West LA location in July at 11111 Santa Monica Blvd in the Westwood Gateway complex. It'll be located on the 17th floor and boast 26 executive suites and office spaces, two meeting rooms, a kitchen and reception area.
EXECUTIVE NEWS
Marcus & Millichap promoted West LA regional manager Tony Solomon to VP. He began his career with M&M in 1998 and became sales manager of the LA office in 2000. After working as a top multifamily broker at two other CRE firms, Tony returned to M&M as sales manager in West LA in 2010, and the following year was named regional manager. (Fun factoid: He's a feature-length film screenwriter and member of the Writers Guild of America, West.)

***
Matthew Lux
joined
CBRE
as a
VP
in the retail services group in LA, servicing clients throughout the Western US. The
24-year veteran's
experience includes working as the in-house adviser for retailers like Mother Works and Brown Shoe Co.
Heard any good news lately? Tell us at julie@bisnow.com.