News
Guess Which Sector Leads the Recovery
Out of the red, into the black? No, we're not already picking out a gown for a 2016 inaugural ball. That was the theme of Jones Lang LaSalle's 2013 LA forecast, which drew 600 CRE pros last week at the JW Marriott in Downtown.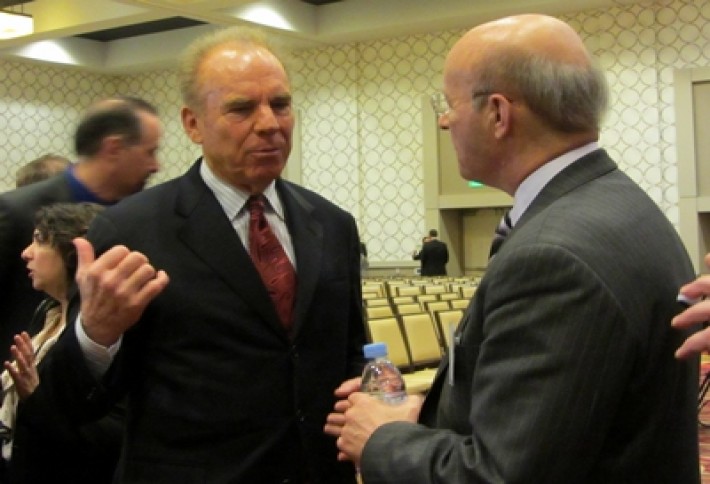 We snapped executive chairman of the Americas Roger Staubach chatting with keynote Stan Kasten, president of the Dodgers. The generally positive prognostication pegged hotels and multifamily as leading the way. Apartment sales volume totaled $5.9B through November (82% over last year), while hotel cap rates hit a multi-year low and are expected to compress further in 2013. JLL sees the office sector continuing to recover, driven by entertainment/media and techology. The firm forecasts 2M SF of absorption in 2013, reducing vacancy to slightly over 18%, and a moderate increase in rents. And the Westside is expected to outperform the overall market. (No crystal ball needed there.) Given attractive pricing for LA office buildings, the capital markets will see a rebound.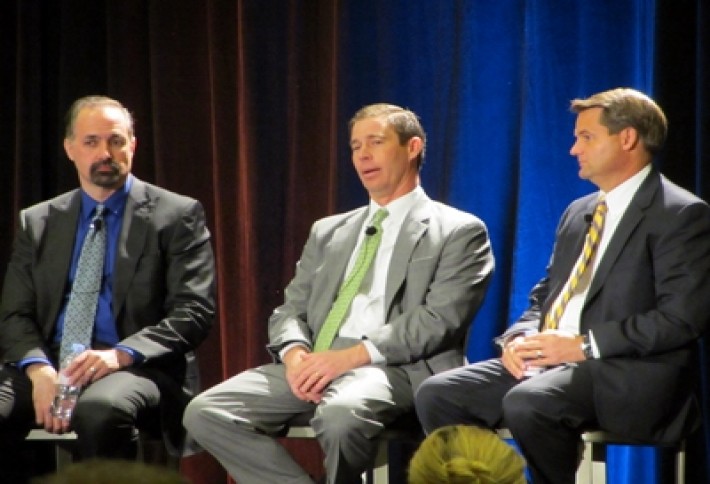 Inland Empire industrial space got a big nod during a panel featuring Allen Matkins real estate chair Tony Natsis and JLL's Mike McCrary and Peter McWilliams. Both brokers pointed to a dynamic shift that's changing the industrial platform as e-commerce and mobile buying cause the brick-and-mortar guys to set up dual operations. Last year, the IE delivered 8M SF of new spec construction--5M SF of that pre-leased during construction--and another 10M SF is expected this year. Rents went up 8% to 10% last year, and it's still the middle of the game. Cities are realizing that the e-commerce model is an economic generator and may be the new manufacturing plant.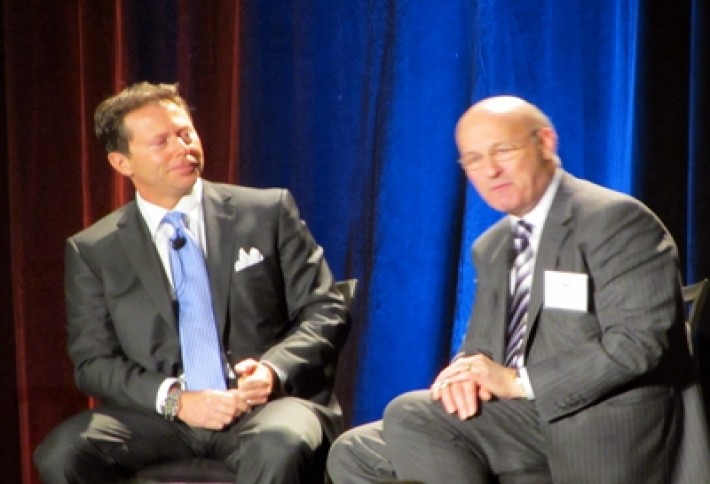 JLL's Southwest Region market director Peter Belisle interviewed Stan, who was happy to be at a real estate conference because he works at "the greatest piece of real estate in the world: Chavez Ravine." The Magic Johnson-fronted, $2.15B purchase of the team was a bit of a dice roll, he said, but the opportunity to rebuild a brand like the Dodgers in the media and entertainment capital of the world was "an opportunity that you just don't get in life." Fixing the team was Job 1, so the new management spent last summer aggressively adding players. This year, the focus is on enhancing the fan experience with $100M in capital improvements--expanding the power base, improving restrooms, and adding some additional bars, wifi, and a much bigger scoreboard. On the question of whether Chavez Ravine is the best location for the team, Kasten was a bit coy but noted that, despite terrible traffic, 40k people a night find their way there.