News
ULI Awards Developments of Distinction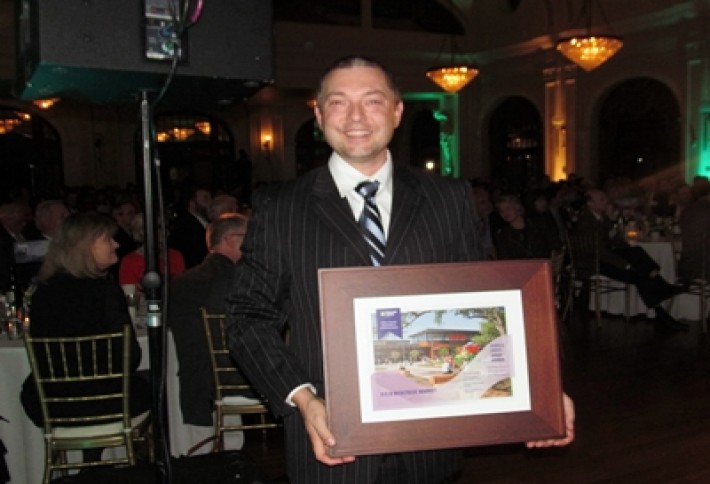 ULI handed out its annual Development of Distinction awards, and HEB came up the big winner. We snapped HEB's Peter Soltys receiving the honor in the for-profit category for HEB's Montrose Market; the project also won ULI's first People's Choice award. The grocery store, at 1701 W Alabama, is LEED certified and includes an outside patios so much natural light inside the store that no artificial light is used during the day. The team: Lake Flato Architects, Selser Schaefer Architects, Bury + Partners, SCA Consulting Engineers, and McDugald Steele Landscape Architects.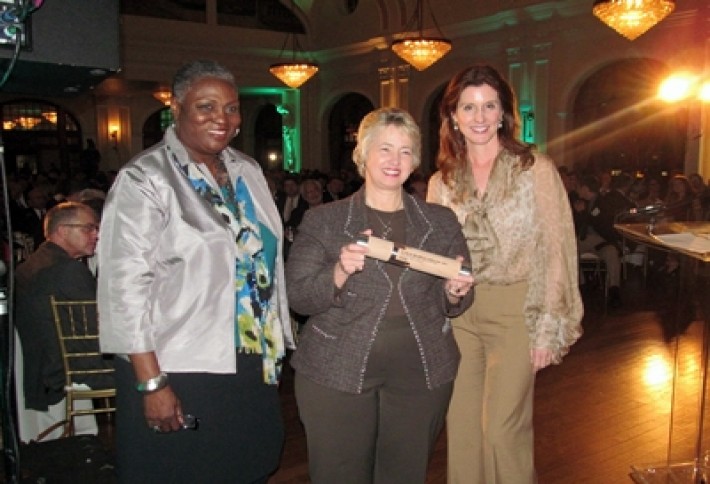 The City came up big, too. We snapped Mayor Annise Parker with the Julia Ideson team; the Parks Department HQ was also recognized. The historic Julia Ideson Building at 500 McKinney re-opened last December after a significant renovation. Its team included Gensler, Spaw Maxwell/Balfour Beatty, Ward Getz & Associates, Haynes Whaley, and TBG Partners. The Parks Department HQ at 2999 Wayside was NASA's first HQ and its renovation into a more efficient and sustainable office achieved LEED Gold. The team: HarrisonKornberg, Infrastructure Associates, Concept Engineers, Asakura Robinson, and Gilbane. Mayor Parker was particularly pleased to point out that 10 projects recognized by ULI in the last six years were public projects, a sign of the City's dedication to good development.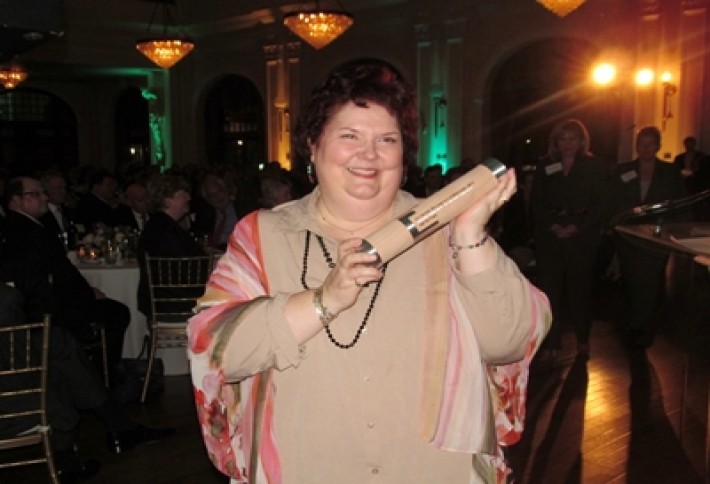 The Houston Food Bank (we found its Betsy Ballara) took the award in the non-profit category. It renovated the 30-year-old 308k SF warehouse at 535 Portwall St. to triple its distribution capacity; the facility is the nation's largest capacity Feeding America food bank. The team (RdIR Architects, Tellepsen Builders, Landtech Consultants, Ingenium, and Asakura Robinson) wanted it to be a people space even though it's a warehouse, and judges appreciated that it's both functional and beautiful. Bonus: Its energy costs are 40% less than projected.