News
The Future of The Woodlands, Part 2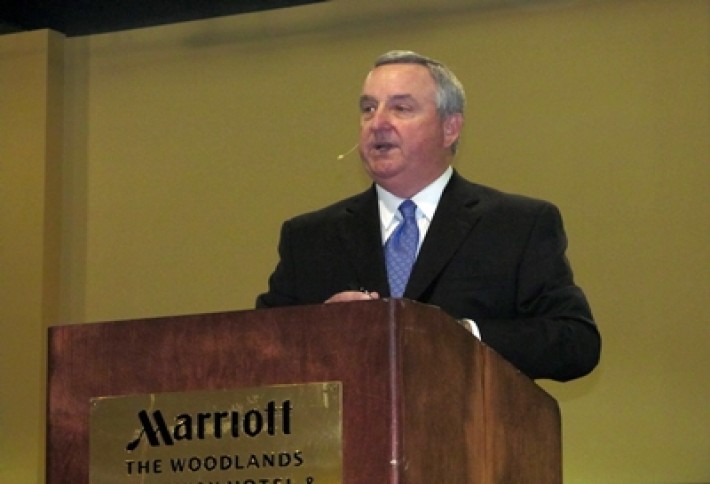 Over the last year, The Woodlands added 1,240 new jobs and over 1M SF of office space. Those stats came from The Woodlands Area Economic Development Partnership CEO Gil Staley at our Future of The Woodlands summit last week. (Fun fact, hes an identical twin and has twins.) The Woodlands Development Co prez Alex Sutton adds that today the area boasts 40,000 residents, 1,870 employers, and 50,000 employees. The Woodlands next office tower will be Ten Waterway; Alex says he wants 50% pre-leasing to launch construction of the 500k SF facility.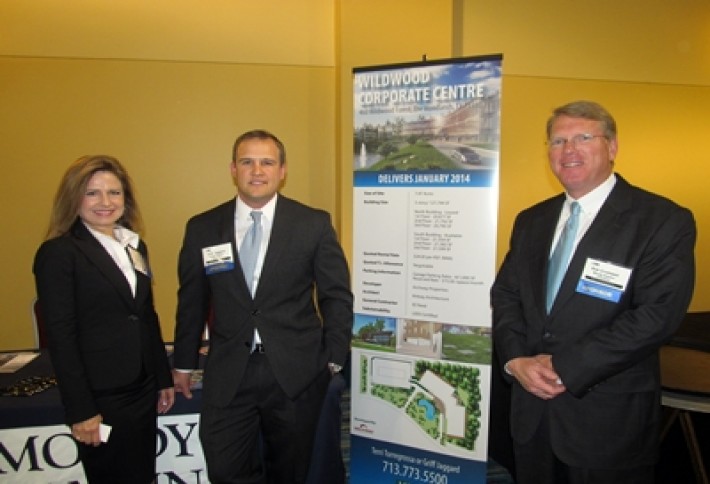 Our sponsor Moody Rambin unveiled its newest project, Wildwood Corporate Centre. Archway Properties is building the 128k SF facility, which is 50% pre-leased to GeoSouthern Energy. We snapped Terri Torregrossa, Griff Jaggard, and Bob Cromwell, who will lease the rest of the three-story, two-building property in The Woodlands. It features 22k SF floor plates and will deliver in January 2014. Its applying for LEED cert. Kirksey handled design and EE Reed is the GC.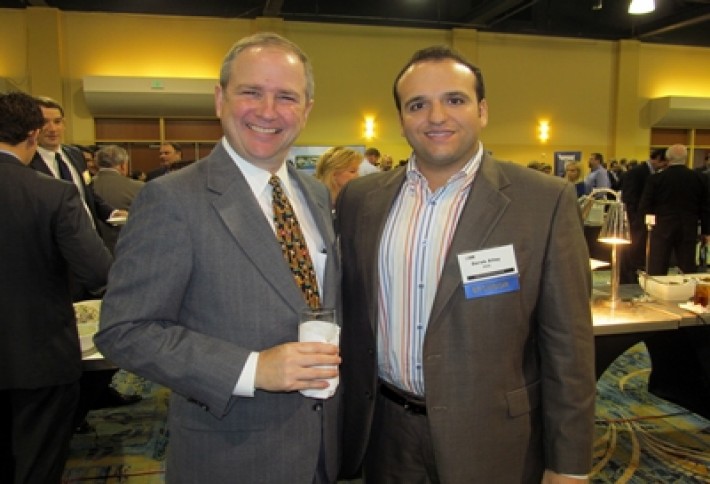 We found Bisnow business manager Mike Jax with our sponsor VCCs Derek Alley. Derek tells us his firm is wrapping up work on the Santikos Theatre in Katy/Richmond and is handling a significant renovation of the Doubletree Suites Galleria. The firms big claim to fame in The Woodlands: It originally built The Woodlands Mall.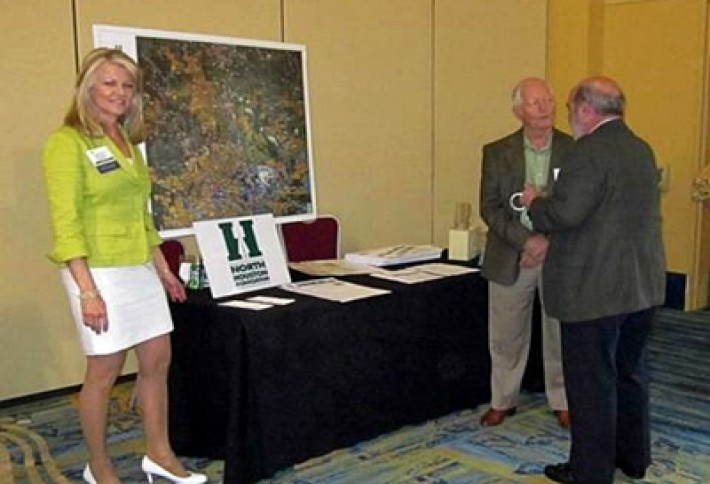 Our sponsor the North Houston Associations booth was in high demand; executive director Paula Lenz and honorable county judge (and association prez) Jon Lindsay were handing out maps and info pages on the Grand Parkway, which includes the locations of exit ramps in the area.
Nostalgia isn't what it used to be. Send your fond memories to Catie Dixon, catie@bisnow.com.