Gateway I & IIa 269k SF office property in the Greenspoint/North Belt submarket--has a new owner. And although its a California-based private investor, the offer didnt come from far: The buyer owns the property across the street.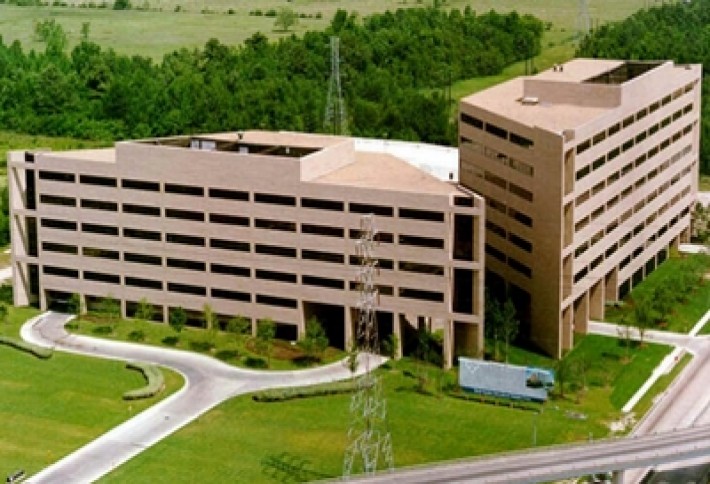 CASEs Patrick Giles and David Tuttle repped seller Bixby Bridge Capital, which had purchased the asset in 03. The property at 15333 JFK Blvd includes two office buildings, a garage, and four acres of adjacent land. David says investors have negative perceptions of the North Belt submarket, but he believes the area should be divided in half; west of the Hardy Toll Road is suffering with high vacancies, but the eastern portion is faring better. He says the 13 competitive buildings surrounding Gateway I & II are stable, which helped in his marketing process. He says investors saw the appeal of owning this property adjacent to the airport.
People
New Hope Housing executive director Joy Horak-Brown was named executive communicator of the year by the International Association of Business Communicators. She was honored for building New Hope into a progressive and transformative organization for community change, providing housing for those society often forgets. Over 60% of New Hopes residents are formerly homeless, and almost 70% have a physical or cognitive disability.
***
James McLaughlin joined Newmark Grubb Knight Frank as senior managing director of program management, responsible for the Southwestern US. He has 30 years of CRE experience, most recently with CBRE. He also has a backup career: pro jazz trombonist, having backed up stars including Sammy Davis Jr, Cher, Engelbert Humperdinck, Bill Cosby, and Liberace.
***
Streams Clif Kennedy was promoted to senior project manager for its Houston construction management and development division. The firm is beefing up its construction team; it also hired Scott Thetford as senior project manager, Grant Rollo as associate project manager, and Faith McDaniel as construction administrator. The team has renovations under way at 3010 Briarpark, The Bellevue, and 3120 Southwest Frwy. It also has seven development projects in the works spanning various product types.
***
CBREs Jeff Greensage was promoted to associate director in its asset services division. He directs the management of several Houston office properties, including Noble Energy Center, Centre at Cypress Creek, 20 Greenway Plaza, Westway III, and Energy Center II.
***
Sherra Gilbert joined Colvill Office Properties as director of market research and client development. She has 17 years of CRE experience and was formerly a senior analyst with Hines.
Sales
Olive Land purchased 18 acres at the NEC of FM 1960 and Lee Rd in Humble. CBREs Bill McDade, Kristen McDade, and Peter Mainguy repped seller Calvin R. Bentsen with Mary Beth Allman & Associates Margo Bentsen.
***
Valu Industrial purchased a 33k SF warehouse at 6914 I-10 East in Baytown. Claire Sinclair Properties Wade Sinclair brokered.
***
TKC CL III purchased a 14k SF industrial building at 13091 South Freeway from James & Paula Hammond & Palabra. Boyd Commercial/CORFAC Internationals David Boyd repped the seller and Newmark Grubb Knight Franks Bill Burge repped the buyer.
***
Harbor Hospice and Arfeen Properties purchased two land tracts totaling five acres at the SWC of Airport Blvd and Kirby Dr. The site is connected to an additional 17 acres primed for development. CASEs Scott Davis and John Endendyk repped the seller, Graham Mortgage Co, and Bandiers Bob Wheless repped the buyers. Harbor Hospice and Arfeen will dedicate three acres to development of a hospice facility and two acres to a corporate HQ.
***
KB Home purchased 57 acres off of Veterans Road in Pearland. Avison Youngs Lee Jones brokered.
***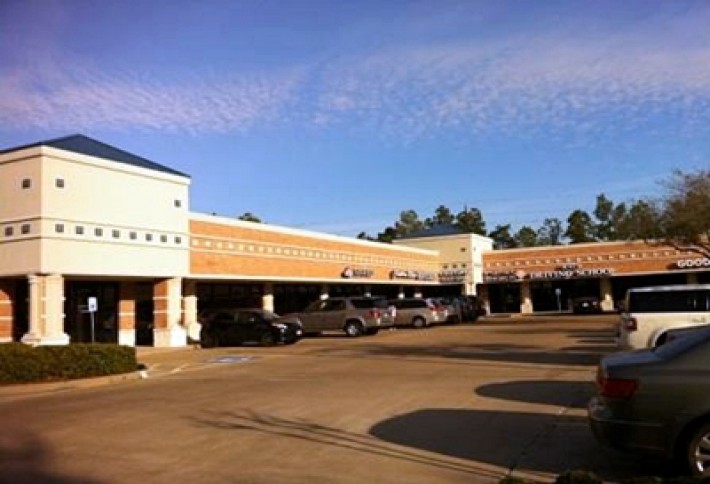 A Florida-based private investor purchased Cinco Ranch Village, a 20k SF retail property. It was 100% occupied at TOS. Hunington Properties Sandy Aron and Todd Carlson repped the seller; Hunington will continue as property manager and leasing agent.
Leases
Amega West Services leased 16k SF of warehouse/distribution space at 16536 Air Center Blvd in northeast Houston. CBREs Glynn Mireles repped the tenant and Brummett & Cos Tony Brummett repped the landlord, Trans Ph II.
***
OSI Soft renewed 10k SF at the Ashford 5 building. Moody Rambins Bob Cromwell and Kevin Nolan repped the landlord and Cushman & Wakefields David Guion repped the tenant.
***
Suretech Completions leased 35k SF at Wright Road Industrial Park (12014 FM 529).The park is one of two projects featuring single tenant, crane-ready buildings developed by United Equities in the past 12 months. NAI Houstons Travis Land repped the landlord and CBREs Paul Segreto repped the tenant.
***
Internet America Inc leased 12k SF at 6210 Rothway. Boyd Commercials David Munson and Greg Barra repped the landlord (Mauney-SPEVF) and CBREs Connor Tamlyn repped the tenant.
***
CBREs John Pruitt and Jessica Ochoa closed two office leases totaling 18k SF at Marathon Oil Tower. Pacific Rubuiales leased 10k SF (repped by Transwesterns Bobbie Bozarth and Victor Valenzuela) and CYVIZ leased 8,200 SF (repped by NAI Houstons Dan Boyles). Tower Associates owns the 41-story property.
Development
Deerwood Glen Properties finalized a design-build agreement for a 15k SF warehouse on 2.1 acres in Deerwood Glen Business Park.Clay Development & Constructions Charlie Christ repped the seller in-house and NAI Houstons John Ferruzzo and Michael Keegan repped the buyer.
This and That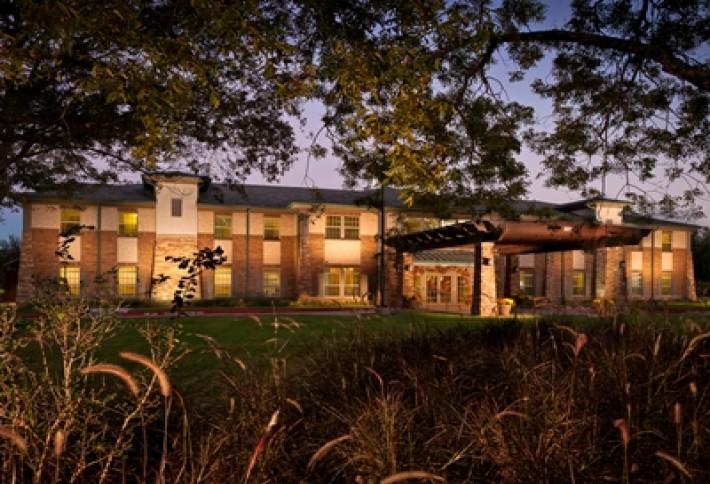 Grand Lux Senior Living was named manager of the recently opened Oyster Creek Manor in Missouri City. The Kalikow Group developed the Class-A property, and CEO Edward Kalikow says it fills a huge need for seniors housing in the area. When the project first commenced in 2010, nearly 20% of the Missouri City population was over 55 years old, and thats expected to grow to over 22% by next year, with the majority of growth in the 64-84 age range.
My husband and I laugh at how competitive we are about things. But I laugh more. Send your news to Catie Dixon, catie@bisnow.com.