News
Stream Launches Spec in The Woodlands; The Deal Sheet
Stream Realty Partners announced its latest project, a spec office building in The Woodlands. Sierra Pines II, a 154k SF facility, will break ground in July.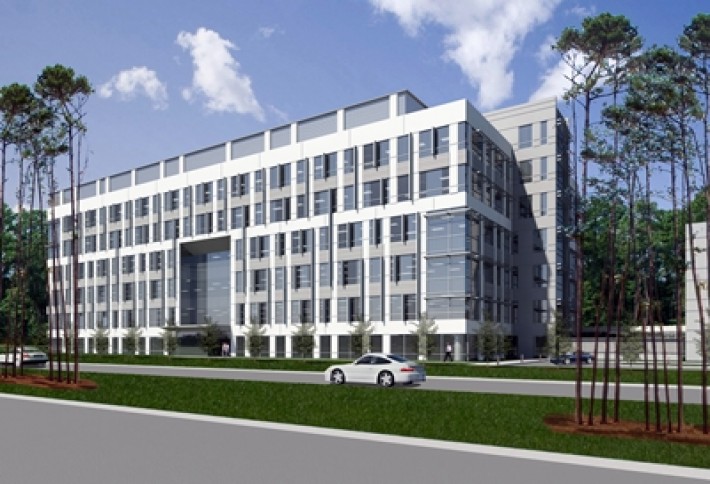 Stream managing director Paul Coonrod tells us the project is Phase 2 of the Reserve at Sierra Pines; Phase 1 (a 175k SF building developed by Stream) was sold to CapLease last summer. He says The Woodlands has become one of Houston's most active office submarkets, and demand for Class-A space is at an all-time high. This project site is a mile and a half north of Exxon's new campus, and Paul believes that and the expansion of the Grand Parkway will drive demand even higher. Sierra Pines II will be LEED Silver and the design by Powers Brown incorporates elements of water and forests to preserve the natural environment. The six-story building will deliver next July. Floor plates will average 26k SF.
People
Palermo Corporate Real Estate Advisors' Damon Palermo was named a 2012 CoStar power broker. The award recognizes CRE pros who closed the highest transaction volumes. His significant transactions include several high-profile petrochemical clients who target The Woodlands.
***
McCarthy Building Companies' Ben Johanneman was promoted to VP of operations. He has been with the firm for 13 years and at one point was one of the youngest project directors in the company. He is currently leading the $53M UTMB Victory Lakes Specialty Care Center expansion and the $75M MD Anderson Cancer Center Pavilion.
***
Mary Jo Giammalva joined JLM Commercial Advisors as SVP. She was previously with Weingarten for 14 years and oversaw its 6.5M SF industrial portfolio.
***
Liz Westcott-Brown joined NAI Houston as an account manager working with Dan Boyles, Randy Wilhelm, and Jason Whittington. She has 20 years of CRE experience.
Sales
An undisclosed buyer purchased Fry Road Plaza, a 20k SF retail property in Katy as part of a 1031 exchange. Hunington Properties' Todd Carlson repped the seller and his firm will manage and lease the center. The property is 90% occupied.
***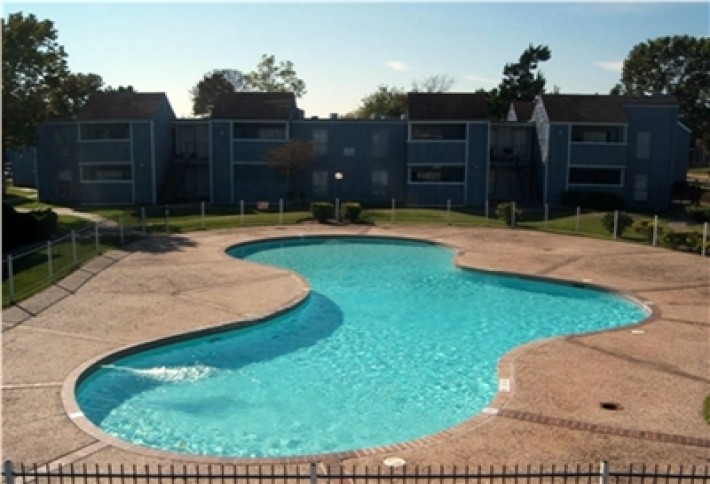 A private investor purchased Villa Monterrey, a 268-unit multifamily community at 9445 Concourse Dr. Marcus Millichap's Jeff Fript, Evan Kristol, and Still Hunter III repped the seller. The asset was listed at $4M.
***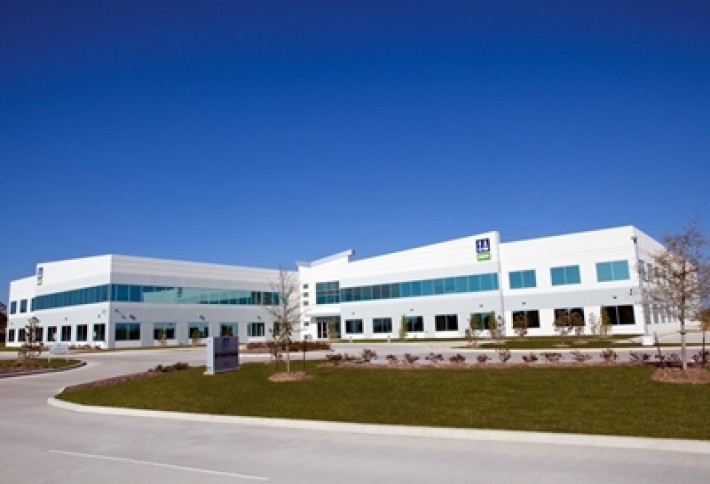 Chambers Street Properties acquired 100% of the interests in 17 commercial properties held in a JV with Duke Realty Corp that includes one building in Houston: 22535 Colonial Pkwy, a 90k SF office building, above.
***
Alysam purchased a 185k SF tract of land acts 11642 Telge Rd. Coldwell Banker's Randy Connell repped the seller, Smart Development, and One Source Realty's Brett Barbisch repped the buyer.
***
DCT Industrial purchased 11 acres at Tanner Road and Beltway 8. NewQuest's Jeff Hayes repped the seller, and Justin Bennett repped the buyer in-house.
Leases
Exel renewed leases at four buildings totaling 768k SF. The rail-served properties are at 8609, 8607, 8711, and 8833 City Park Loop. Sam H. Brown Interests' Sam Brown repped the tenant and Holt Lunsford Commercial's John Kruse and Jason Dillee repped the landlord, The Realty Associates Fund VIII.
***
Children's Learning Adventure leased 33k SF on Cinco Terrace Drive and 33k SF at Ataca Oaks Drive and Atascocita Road. NewQuest's Jeff Hayes and Tal McIver repped the tenant in both deals.
Financing
HFF's Cortney Cole arranged financing for Carrington at Park Lakes, a 252-unit, Class-A multifamily community in northeast Houston. Venterra Realty used the funds to purchase the property at 4775 Wilson Rd. The loan is a seven-year, 3.07% fixed-rate deal through a life insurance company.
***
American Spectrum Realty negotiated a new loan for Windrose Shopping Center at 20423 Kuykendahl Rd. The loan totals $3.5M, 70% of the appraised value. The original $2.5M loan was set to mature next month. Excess funds were used for TI projects, leasing costs, and working capital. The center is 100% leased, primarily to medical tenants.
This and That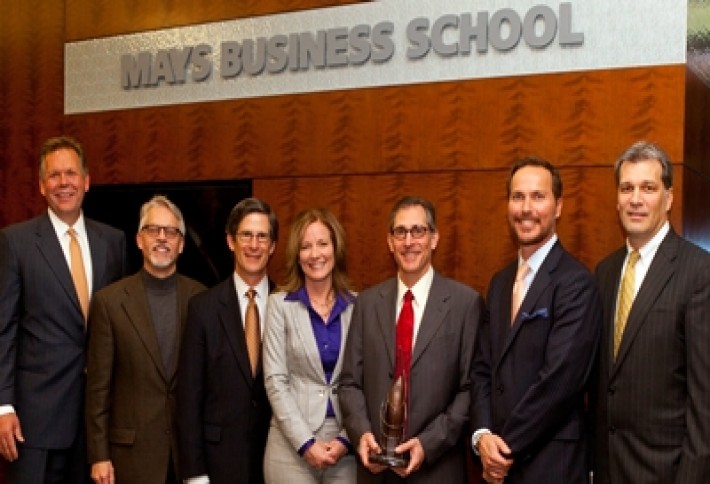 Midway gave its sixth annual James A Moran Legacy Award to UHY Advisors. Above, Midway's Brad Freels and Bo Stanford, UHY's Rick Stein, Midway's Pam Jesse, UHY's Craig Shenkman, Midway's Jonathan Brinsden, and UHY's Bill Hickl at the ceremony.
***
Satterfield & Pontikes was recognized by The Associated General Contractors of America and the US Army Corps of Engineers for its outstanding safety program. The firm earned second place from the AGC among contractors of similar sized across the country. It was specifically recognized for its "meet or exceed" program. And it received the Army Corps' operation safety award in the large contractor category.
***
Stream Realty was awarded leasing and/or management of three retail properties, expanding its Houston retail portfolio by nearly 250k SF to over 3M SF. The new assignments include:



Woodlands Crossing: 125k SF, owned by First Washington Realty. Mark Sondock and Kyle Knight will handle leasing and Misty Kelly and Martha de la Garza will manage it.


Baywood Plaza: 95k SF, owned by CAN Enterprises. Heather Nguyen and Kyle Knight will handle leasing.


College Park Shopping Center
: 21k SF, owned by 3335 College Park Village.
Heather Nguyen
and
Kyle Knight
will handle leasing and
Misty Kelly
and
Martha de la Garza
will manage it.
Don't look at us--our internal groundhog predicted six more weeks of winter. Send news tocatie@bisnow.com