275 attendees joined us last week at Phoenix Tower for Bisnows schmooze of the year. They mightve been drawn to the delicious Goodes BBQ and open bar, or it mightve been the high-caliber crowd. (Or maybe they just wanted to learn what the word "schmooze" means.)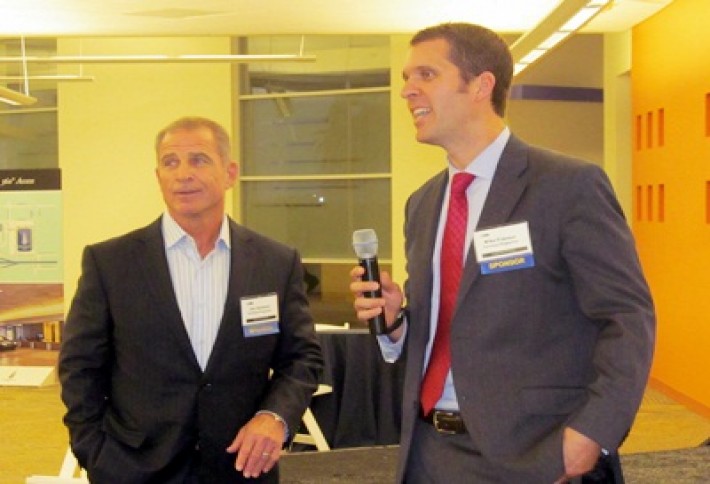 Parkway Properties purchased the 629k SF property at the end of last year. We snapped CEO Jim Heistand and managing director Mike Fransen, who filled us in on the state of the company. It owns 24M SF in the Sunbelt, including 2.5M SF in Houston. The last 18 months have been pivotal; Parkway underwent major changes in senior management, sold $900M of lower-quality properties or assets in secondary markets, and purchased $1.7B of higher-quality buildings. Jim says Parkway wants a bigger footprint in Houston.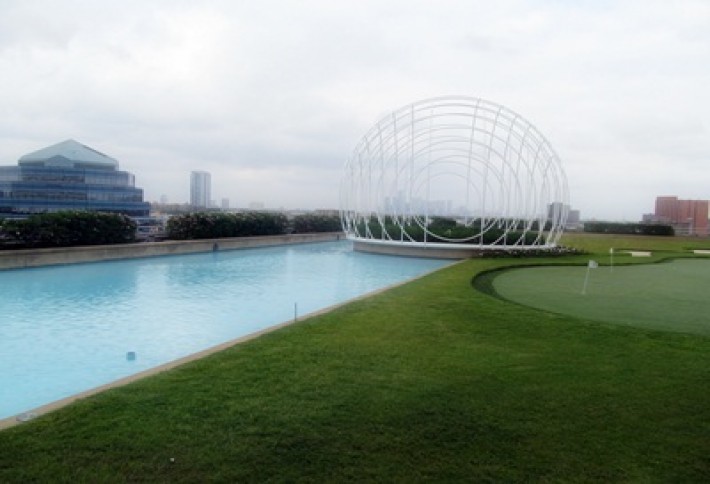 We captured the view of Downtown from the green roof. Phoenix Tower was recently renovated and has 114k SF available, starting at $22/SF NNN.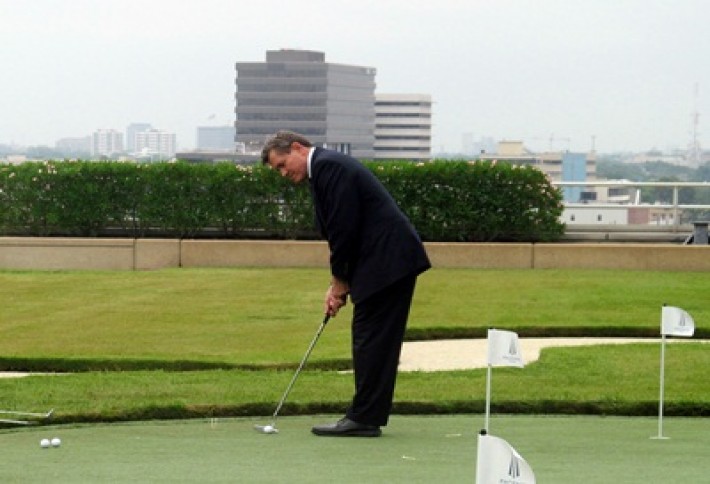 We found Tanglewood Property Groups Henry Hagendorf lining up a 30-foot putt (make sure to keep the face of the putter level, Henry); he was the first person to make the shot in our putting competition. (The nine-hole green was designed by Jack Nicklaus!) Henry tells us he cant share specifics, but his firm is eying some acquisitions.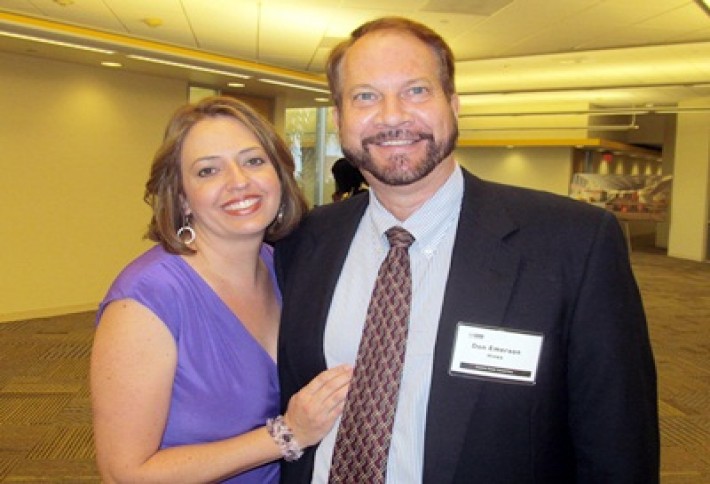 We also found Hines senior manager Don Emerson and wife Misty. Don ran Phoenix Tower for seven years when Franklin Street owned it. Now hes managing other Franklin Street properties, Energy Tower I (which is getting its own facelift now) and two buildings in Park Ten. Check back tomorrow for more coverage of our networking event!