News
Energy Corridor's Newest Project
Wolff Cos is gearing up a new project in the Energy Corridor, Central Park. It's the largest remaining parcel available for development in the Corridor, and the first tract is already gone. (So if you need space for your pitch-and-putt golf course, you better move quickly.) MD Anderson acquired 35 acres, joining Methodist and Texas Children's along I-10.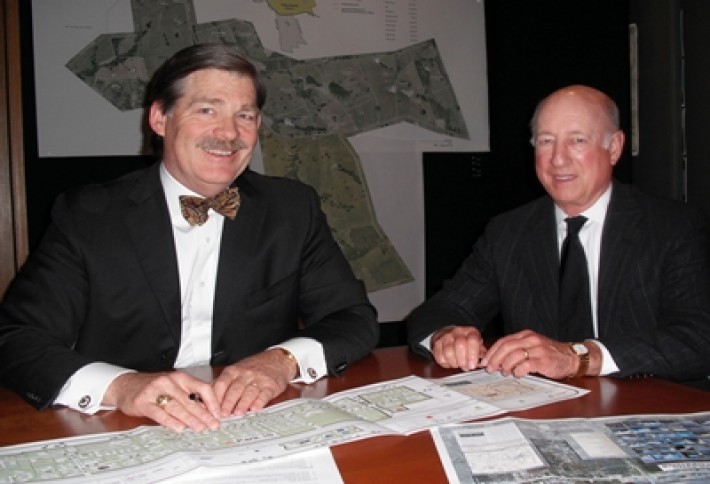 How did the 78-acre Central Park get its name? Wolff Cos EVP David Hightower and prez David Wolff tell us because it's central within the Corridor and is about halfway between 610 and the Grand Parkway. The firm assembled the site through two acquisitions in late 2011 and 2012. It sits on the north side of I-10, adjacent to the Terry Hershey Park extension and across the highway from BP and Exxon. It s comprised of four parcels--MD Anderson bought two, leaving a 19-acre and a 15-acre tract available.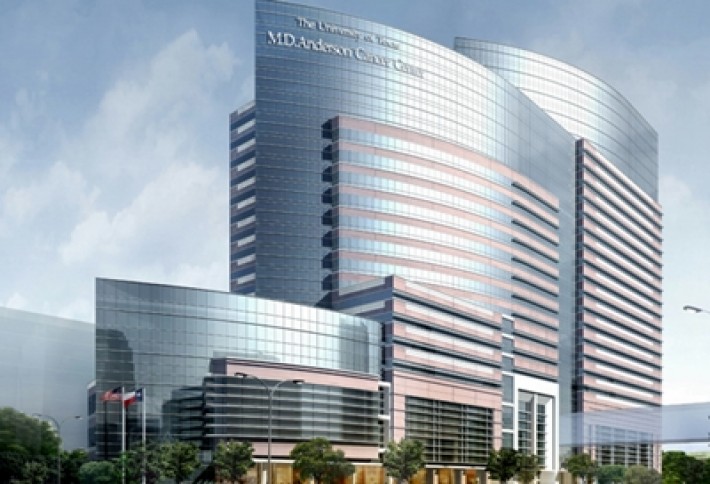 David H. says MD Anderson told him its suburban users would rather drive around the Beltway and out I-10 then down into the Medical Center. Plus, 30% of its patients are from outside of Texas and would enjoy an easier commute from Bush Airport. The hospital purchased the large tract hoping to accommodate 100 years of growth and expansion. (And if not, in a hundred years they'll be able to travel back in time and get a bigger site.)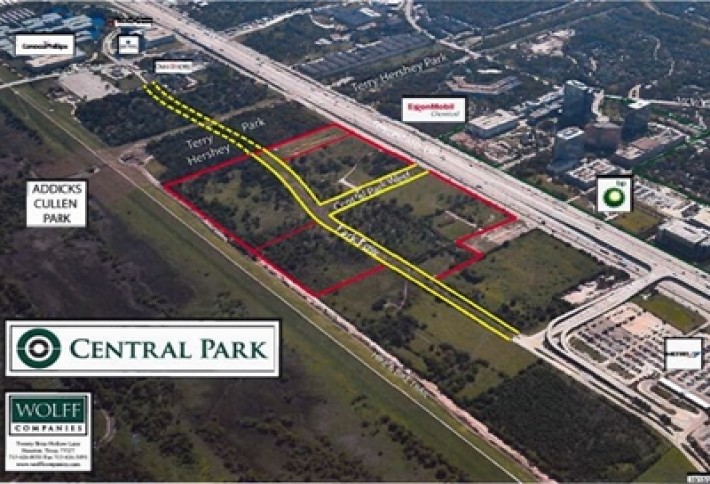 Infrastructure work is under way now in Central Park, as is a one-mile expansion of Park Row. David W. started building that street in the '70s with the idea it would parallel the highway as a major thoroughfare. When the last leg is built later this year, connecting it to Eldridge, his vision will finally be complete. As for the last two parcels, the duo says there's significant demand for high-quality, high-density multifamily, and they've had lots of interest from those developers. They also tell us there's an excellent chance the park will get a luxury hotel. The Omni and Crowne Plaza are 30 years old, and energy execs typically use Downtown hotels instead.
And demand is high for office towers; Energy Center Three breaks ground today just down the street, joining 2M SF of office product in the ground in the submarket. Want to hear more about the Energy Corridor? David H. (wearing his prez of the Energy Corridor District hat) will be kicking off our Future of the Energy Corridor event Feb. 1. Over 500 attendees are preregistered, so don't miss out--register now!