News
Energy Corridor Launches Car Sharing
Tenants of Eldridge Place may feel a little more comfortable with taking public transit or carpooling to work now--car sharing officially launches today. The property now boasts two hybrid vehicles, the first installation of The Energy Corridor District's Enterprise CarShare program. (Above, District general manager Clark Martinson, in the hat, with Enterprise CarShare director MikeGuadagnoli.) The concept: Users can reserve a car online for short trips from work like doctor's appointments or surprise client meetings. (Drag racing is out of the question.)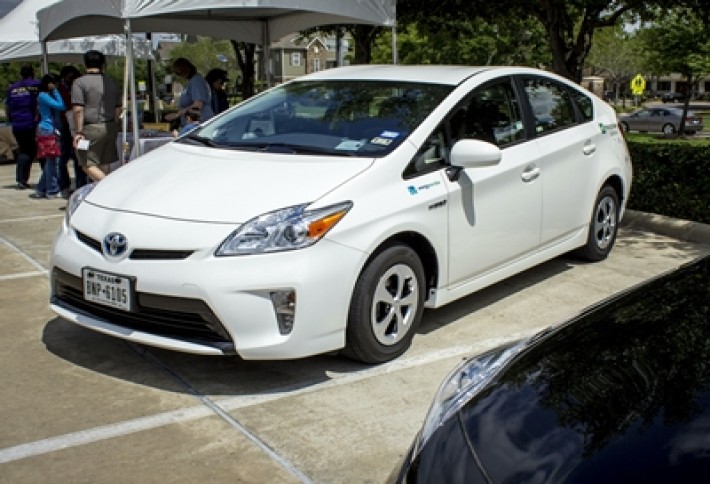 District transportation manager John Nunez says he hopes it'll eliminate some hindrances to alternative transportation and reduce traffic congestion during peak hours. Clark says he's in discussions with other building owners to implement the program throughout the Corridor. Next up may be Ashford Place, and the District hopes to have four locations by the end of the year. HGAC, through a Federal Transportation Administration grant, is offering financial incentives to landlords to bring CarShare on board. Eldridge Place is owned by Behringer Harvard REIT I and is a pretty big launching pad for the program; it boasts 823k SF of Class-A office space and thousands of employees. The program may extend beyond shopping centers one day; a hotel or shopping center near apartment complexes may work since a number of intentional workers live nearby and don't have cars.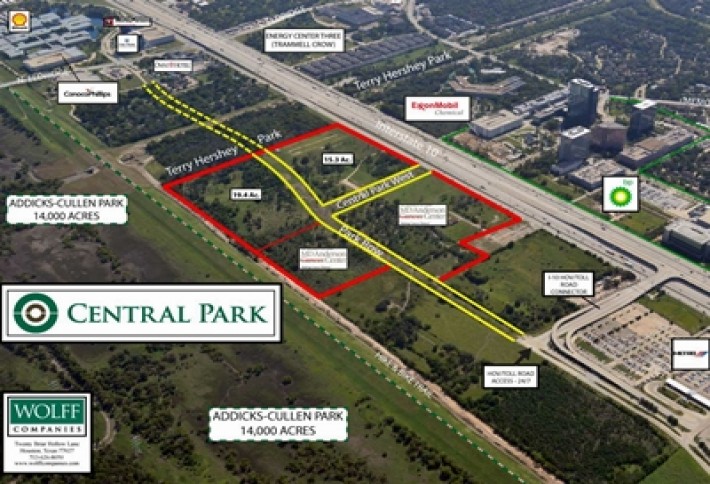 In other Energy Corridor news, we learned yesterday that construction is under way on the "missing mile" of Park Row. (The Missing Mile sounds like an Edgar Allen Poe story.) Work will wrap up in a year and a half and will connect the street between Addicks Park and Ride and North Eldridge Parkway. The project is facilitated by a public-private venture sponsored by the District. When completed, Park Row will be a major thoroughfare that'll run 11 miles, and Wolff Cos prez David Wolff says it'll relieve congestion from I-10. Menade Inc is handling construction.
Gas prices aren't that bad if you consider you're basically buying dinosaurs in liquid form. Send news to Catie Dixon, catie@bisnow.com.