News
CREW's Annual Career Day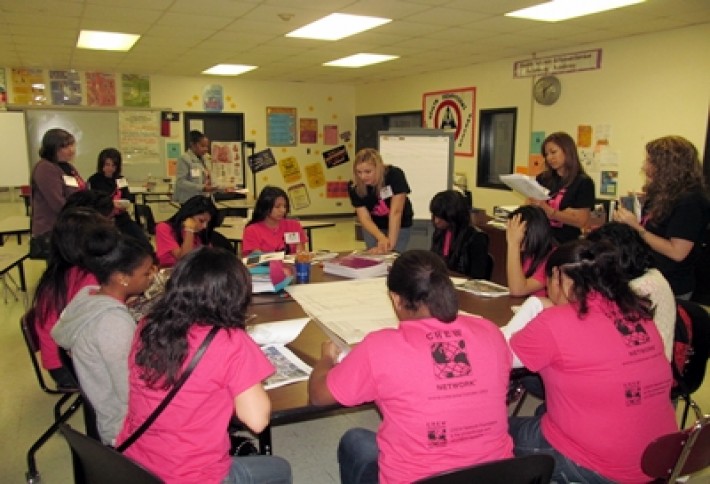 CREW hosted its second annual CREW Careers day at Barbara Jordan High School for Careers, where high school girls got to see the exciting world of commercial development. The event gave students an overview of what it takes to develop a project and directed them to plan an actual site, Dinersteins Millennium High Street. We snapped one team out of the 98 students and 50 CREW members hard at work. The teams later tried to sell their mixed-use projects to a panel of judges.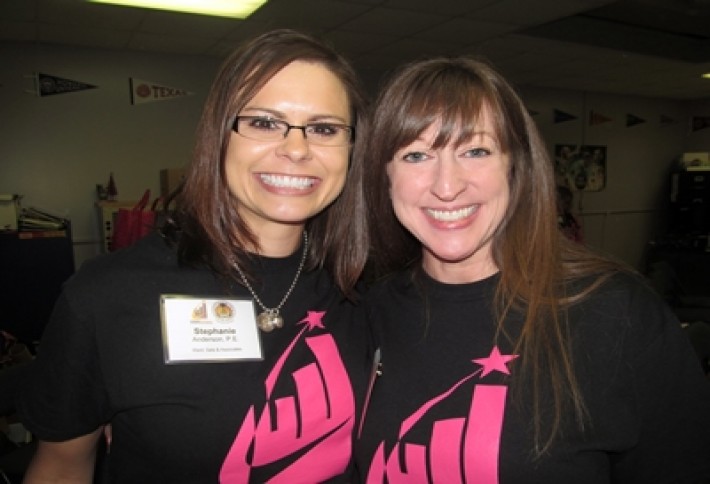 We ran into Ward Getzs Stephanie Anderson and FKP Architects Amy Moen. Both were celebrating career milestone; Stephanie was named partner in her firm and Amy just moved to FKP from Haynes Whaley. CREW surveyed participants and found that over 90% had no idea about the various career options in the CRE field. (Though once the new version of SimCity comes out everybody will be an expert developer.) The winning teams development included a boutique hotel with parking garage and ground-floor amenities like a salon/spa and Starbucks. Congrats to proud team leaders EcoAnalyst Groups Kathy Collins and Integra Realtys Katherine Doggett.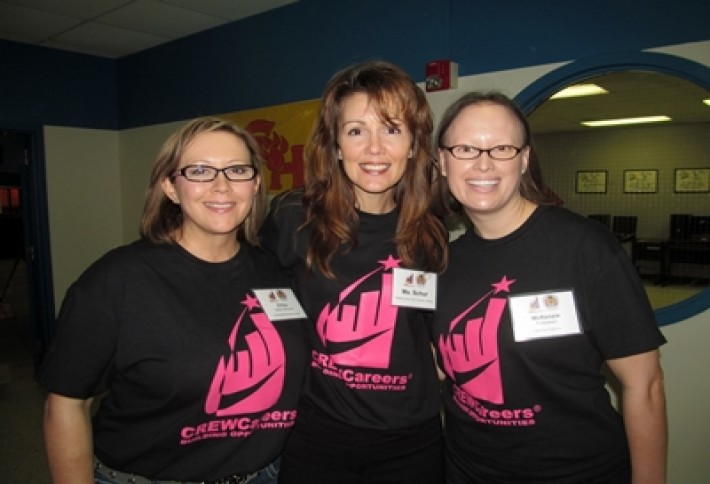 Principal Andrea Schur (between Grandbridges DEtta Casto-DeLeon and Parkway Properties McKenzie Followwill) tells us the school is ramping up its partnership with CREW, including building internships. But she feels the most amazing thing about the event is seeing how much students can produce in 70 minutes.
Yesterday, we asked what TV you're watching. Champion Technologies manager of facilities and real estate says he just checked out Are You Tougher Than a Boy Scout. Best part of the show: It was filmed at Camp Whitsett, the Scout camp in the Sierra Nevada mountains he went to as a kid. Talk to us, catie@bisnow.com.