News
CBRE: We Need Downtown Housing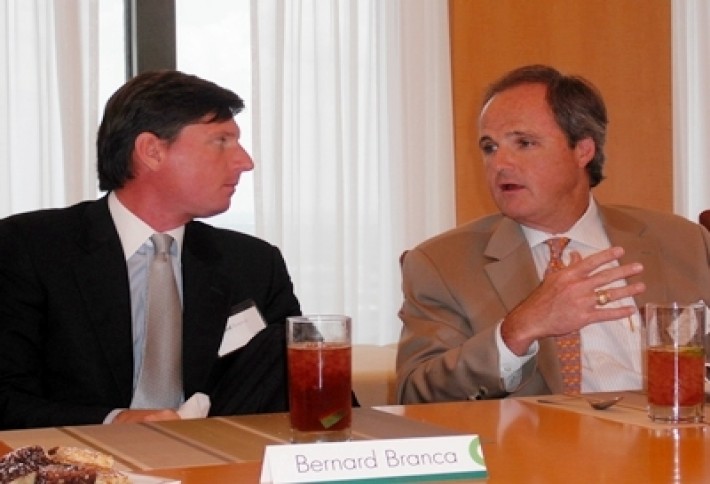 Is more residential product Downtown the key to everything? Experts at CBREs quarterly press conference feel that increasing our core urban housing will improve Houston as a whole. SVP of office investment properties Bernard Branca (here with senior managing director Mark Taylor) says new workers would rather drink battery acid than live and work in the suburbs (don't try that at home... it tastes terrible, trust us) and our lack of live/work/play environment is the only thing keeping us from being a true gateway office market. Hes marketing 919 Milam for sale, and investors from other cities keep asking where the people are; he thinks increasing our density will improve our investor appeal.
Senior managing director of retail Naveen Jaggi says every retailer hes visited recently pegs Houston in its top five markets to grow and get returns. But they want urban opportunities, so hes also pushing for a revitalization Downtown. He thinks we should start with housing and restaurants around Discovery Green, and the rest will follow. His eye is also on the River Oaks District, which he calls the future of Houston retail. Naveen says the key is parking: Retailers want to see that were willing to park in a centralized location and wander. (Apparently drive-thru retail isn't an option.)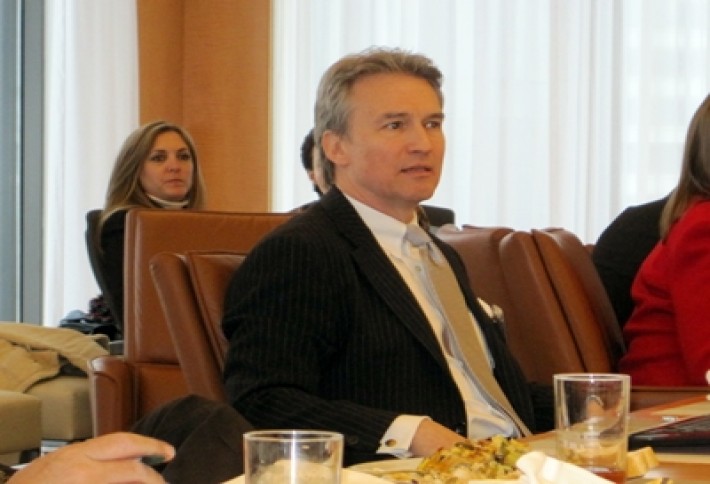 EVP of global corporate service Sanford Criner painted a slightly different picture: He says Q1 office demand was a suburban story. We absorbed 500k SF, but the CBD actually posted negative 8,350 SF. On the other side of the coin are the Energy Corridor (99.1% occupied) and The Woodlands (100% occupied). Both submarkets have a fair amount of construction under way, but its not going to budge the stats much--Sanford knows of two major pre-leases closing soon that will push our 10M SF pipeline to 72% pre-leased.