News
Bisnow Exclusive: Sneak Peek At Block 10 West
Yesterday, we got a look at Hicks Ventures latest project, Block 10 West. The office campus is delivering its first phase--a 208k SF building and parking garagein July.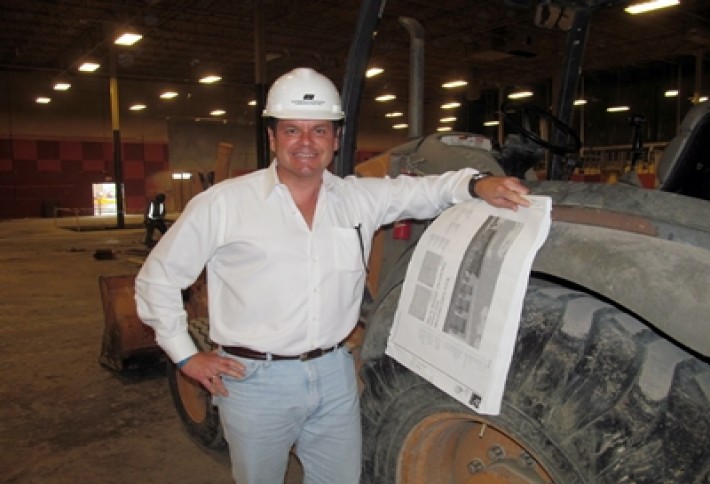 CEO Pat Hicks showed us how construction of Phase 1 is taking only 120 days; its all inside. The first facility is an adaptive reuse of the former Great Indoors. Pat tells us he drove past its liquidation sale last year and was suddenly struck by the idea to convert it to office. Hes adding a mezzanine level, an additional 80k SF to the 128k SF building. Thatll give it a unique featureparts of the facility that remain one-story will have 25 ceilings, something youd be hard-pressed to find in other Houston offices. (And great for your office basketball team.)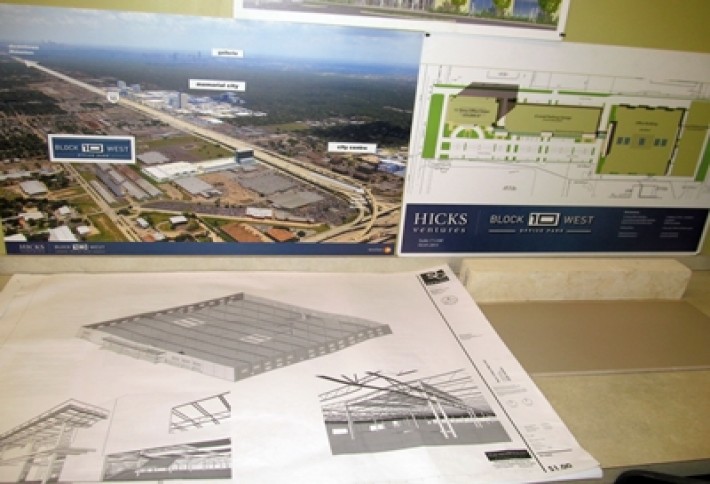 Schematics are done for Phase 2, a 15-story tower. Pat tells us he has 90 days to decide whether to launch that spec or wait for pre-leasing. The first building is going spec, but Pat says hes in talks with potential tenants ranging from 50k SF to the entire building. He particularly loves the ingress/egress to this property; you can enter and exit I-10 without ever touching a stop light, and you can access it from the Beltway without getting on I-10.