News
Best Friends: TCC and PrinREI
Trammell Crow and Principal Real Estate Investors are teaming up yet again for a big office project. The partnership was selected by Noble Energy to develop a 456k SF BTS at Hwy 249 and Louetta.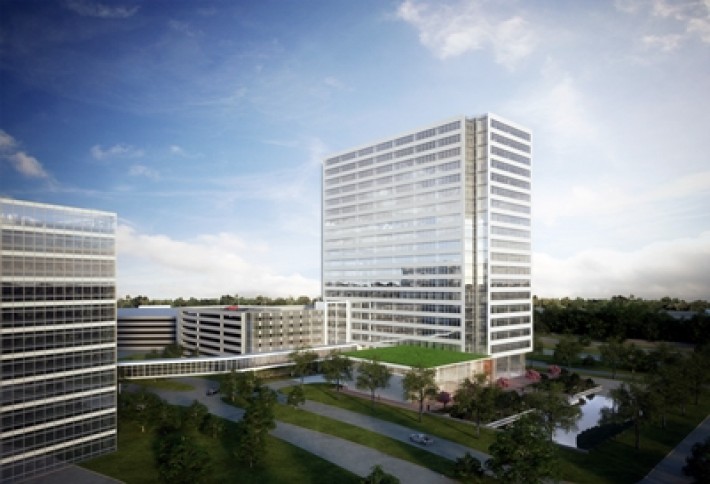 The new tower will be called Noble Energy Center Two, and will be built adjacent to (shockingly) Noble Energy Center One. TCC and PrinREI had purchased that building (HP's former home) and land parcel in May 2011, and Noble leased the entire 498k SF facility one year ago. It will lease the new building from the partnership as well, and the total 954k SF campus will serve as its global HQ. The new 20-story Class-A tower will break ground this summer and complete in mid-2015. It's seeking LEED Silver.
TCC managing director Aaron Thielhorn (here with PrinREI's Joe Wanniger) tells us Noble signed its first lease with long-term expansion already in mind, which made the process interesting. The team had to reposition the existing asset for a different type of user (converting from a computer company to an energy firm had its challenges--all Super Mario pipes had to be filled with crude oil) while considering design of a new facility so Noble can have a cohesive campus.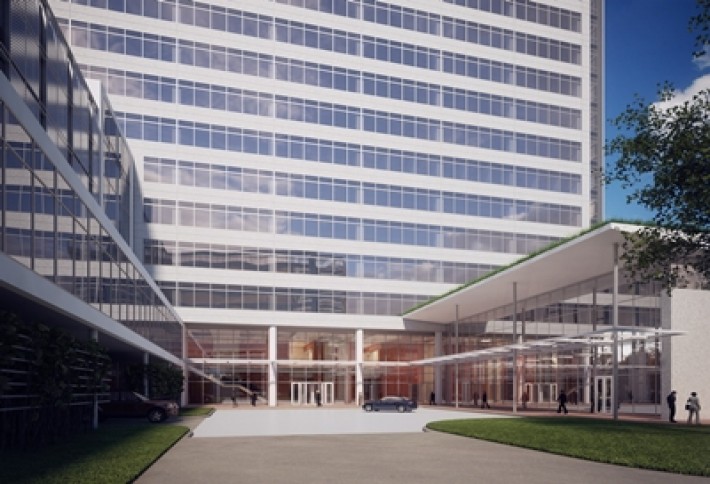 Kirksey handled interiors at the first building and is now designing Noble Energy Center Two. Aaron says one interesting design aspect is an adjacent "Town Hall," which will serve as a high-volume employee meeting space. James Arket & Co's Jim Arket and Mona Williams repped Noble in the lease transactions and CBRE's Cody Armbrister and Steve Rocher repped the landlord. Aaron and Joe will lead the development team with TCC's Kevin Schmok and Brandon Houston.