News
AIA Goes to the Beach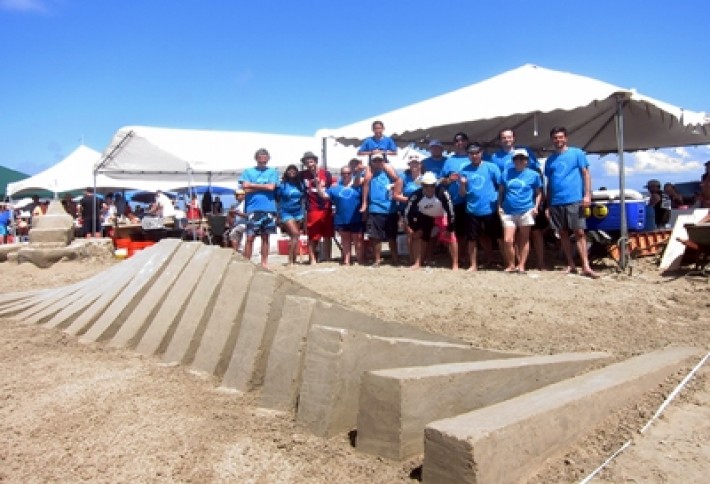 AIAs annual sandcastle competition once again brought together sun, sand, and schematics. Above, Brave Architecture and Teal Construction show off their sandcastle, which won the Bronze Shovel. Braves Brandi Johnson tells us her firm always competes in the most complex category and tends to make its entry so complicated it doesnt get to finish building. This year was the first time it wrapped up in time (pairing up with Teal for extra manpower helped), and it paid off. The entry is called Five Degrees and Brandi says its based on the formula for the rotation of a spiral. (Because nothing says summer like sprawling on the beach with a math textbook.)
Gensler won the highly-coveted Golden Bucket and was named the best traditional sandcastle. Gensler brought a huge team and named its entry Night of the Living Sand.Other winners include Matrix Spencer Architects (Silver Shovel for its Pipe Dream), Freese and Nichols (public favorite for Welcome to the Gun Show), and Kirksey for Downton Crabby (our favorite title; the firm also won best team signage). Dow Chemical won most life-like sandcastle for The Lizard of Oz, and SHW Group was dubbed most hilarious (and also won best costume) for its entry Aint Nobody Got Time for That.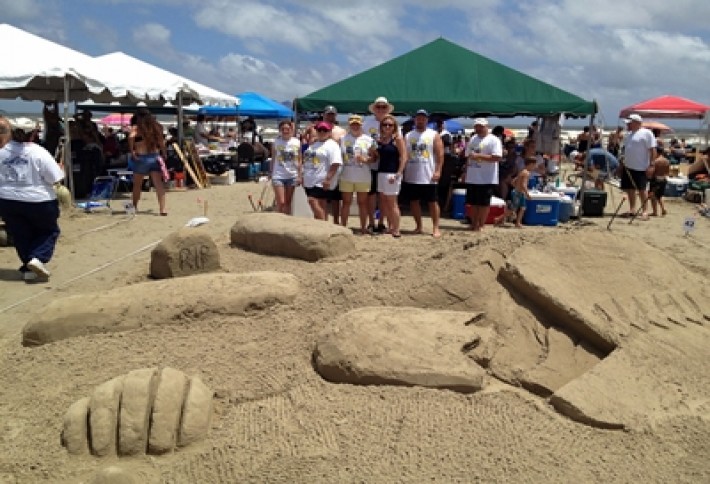 Although it didnt win an award, Inventure Design/ODonnell Sniders team feels they were easily the group that had the most fun without breaking much of a sweat. Inventures Amy Nicholson tells us it was armed with one small bucket, one shovel, a level, and a lot of coolers, so it got really hands-on with its sandcastle. The entry was called Death of the Twinkie and paid homage to one of Americas most resilient foods. She says the firm works so hard at the office it wanted to show its silly side.
Camden Construction and Three Square Design Group teamed up to create "There's No Place Like Dome." It featured the Wizard of Oz's yellow brick road leading up to the Astrodome, which had witch's feet coming out from under it. (Witch killer... that's probably the only suggestion we haven't heard yet for the Astrodome's next use.)
"I intend to live forever or die trying." - Groucho Marx. Send your news leads to Catie Dixon, catie@bisnow.com.