You've heard that Internet saleshurt bricks-and-mortar retail, but there's asilver liningin another CRE sector:Warehousesin big cities are seeing a nice boost. (All of those Kindles you're buying online don't just come out of thin air.)
Transwestern EVPCaulley Deringer(showing his cred by posing with a warehouse) says Internet sales increased 16% last year to$223B. That constitutes5.2%of total sales. Many companies are going to same-day or next-day shipping, which means retailers need to keepmore product on handin warehouses. With two new Amazon distribution centers moving to North Texas announced year, that's good news for us. The1M SF site inCoppellwill handle larger itemsanything from TVs to BBQs. The 1.1M SF site inHasletwill handle smaller items like books, small electronics or DVDs.
LEASES
Solomon Associates leased 29k SF in One Lincoln Centre at 5400 LBJ Freeway and will be moving its worldwide HQ to the North Dallas property this month. The firm currently occupies approximately 27k SF at Two Galleria Tower. Cushman & Wakefields Matt Heidelbaugh, Billy Gannon, and Bob Edge represented Solomon in the site selection and lease negotiations, along with Bob Kelly from Cushman & Wakefields Hartford office. Cushman & Wakefields Mark Dickenson, Matt Schendle, and Meredith Durham repped Lincoln Centre. Solomon will occupy the 14thfloor. The property is owned by TIAA-CREF and, with the addition of HSB Solomon Associates, is 96% leased.

***
IT firm
Inflammable Inc
expanded its lease by 8,400 SF to almost
17k SF
at 2300 Valley View Ln. Boxer Property leasing reps Allison
Fannin
and
Gloria Medlock
repped the landlord.
***
TexasLending.com
expanded its lease to
79k SF
, adding almost 12k SF, in The Centre at 4100 Alpha in Farmers Branch. Stream Realty Partners VP
Todd Noonan
repped the tenant. CASE Commercials
Seth Thatcher
repped the landlord, Daltex Centre.
***
Dollar Tree
leased
11k SF
in the Ross Henderson Shopping Center at 5334 Ross Ave in Dallas.The Retail Connections
Jim Weir
represented the tenant. United Equities
Kristen Hill
and
Bernadette
Wise
represented the landlord, Ross Henderson Development Group.
***
Enterprise Holdings
, which operates Enterprise Rent-a-Car, Alamo Rent-a-Car and National Car Rental, leased
27k SF
in Airport Corporate Center at 4201 N SH 161 in Irving.Cushman & Wakefields director
Cribb Altman
represented Enterprise Holdings.
Bob Buell
repped the the landlord, Atlas CP. Airport Corporate Center is a newly constructed, two-story office building on SH 161 at Walnut Hill Lane. Enterprise Holdings will occupy its new space in early September.
NEW CONSTRUCTION
The Sheraton Stonebriar Hotel in Frisco started construction on the second phase of its $10M, 5,000 SF expansion project, which will include 51 new rooms, new event space, and an outdoor pool. The project is slated for a fall 14 completion. Pictured: Frisco Chamber of Commerce prez Tony Felker; Frisco EDC prez Jim Gandy, Frisco CVB executive director Marla Roe; Frisco mayor Maher Maso; Town & Country Development at Stonebriars Peter Streit Jr; Frisco city councilmember Bob Allen; Town & Countrys Ernest Blank and Peter Streit; FEDC board prez Jeff Snowden; FEDC board treasurer/secretary Dan Bollner; and FEDC board member Gerald Perrin.

***
Fort Worth-based
SQN Realty Finance
and Atlanta-based
Thrive
Senior Living
JVed to
acquire 3.4 acres to build
a
64-bed
, memory care facility in Corpus Christi. Construction is scheduled to begin this month with the property developed and managed by Thrive Senior Living. Corpus Christi-based Ewing Construction Co will be the GC. Construction is contemplated to be complete in approximately 10 months.
NEW BUSINESS
CBRE has been exclusively retained by Clarion Partners to market its 2.6M SF tier 1 core logistics portfolio, withproperties in the Inland Empire, Dallas, and Memphis featuring four Class-A-plus, single-tenant, bulk industrial buildings built between 2002 and 2008. CBREs Jack Fraker and Josh McArtor will market the portfolio along with the national partners team, local market experts, and Val Achtemeier of CBREs debt and equity finance group.

***
All-electric auto manufacturer
Tesla Motors
located its
regional customer service HQ
at 13725 Welch Rd in Farmers Branch. Tesla will operate a repair center and handle simple customer warranty and repair issues at their Farmers Branch location.
SALES
American Realty Capital Properties announced itsintentto acquireCapLeasefor approximately $2.2B. With the deal, American will get CapLeases portfolio of 64 operating properties scattered across 25 states, with an occupancy rate of 92.9%.Ten of those 36 office properties are in Texas, with strong exposure to the Dallas-Fort Worth-Arlington and the Houston area. In total, CapLease owns nearly 1.5M SF in Texas.

***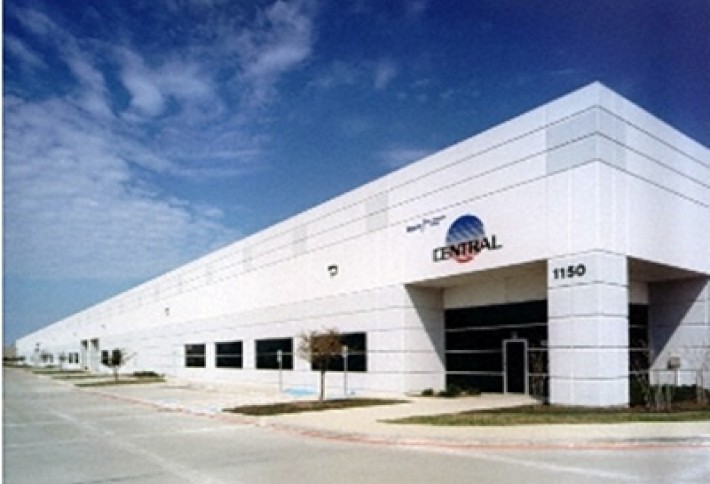 ML Realty Partners purchased a 457k SF, five-building Class-A industrial portfolio within Park West Commerce Center in Coppell. Details of the deal were not disclosed.

***
A local investor purchased
two multifamily properties
--with
530 units
--in west Fort Worth for an undisclosed amount. The Cantrell Co & Partners partner
Sam Pettigrew
repped the buyer and seller. The buyer's offer beat out 15 other offers for the property withits terms, local reputation, and price, Sam tells us. The buyer plans to increase the properties rents to the current market by updating the interiors and exteriors of both properties. Current rents at the properties were well below the market by more than $100.
***
The
216-unit, Class-B Timberlodge Apartments
in Dallas was sold by San Francisco-based
The Reliant Group
to Salt Lake City-based
Bridge Investment Group Partners
. The property was 92% occupied at the time of the sale. ARAs
Brian OBoyle, Sr.
,
Brian OBoyle, Jr
., and
Richard Furr
led the exclusive marketing effort, which traded at an undisclosed price.
EXECUTIVE MOVES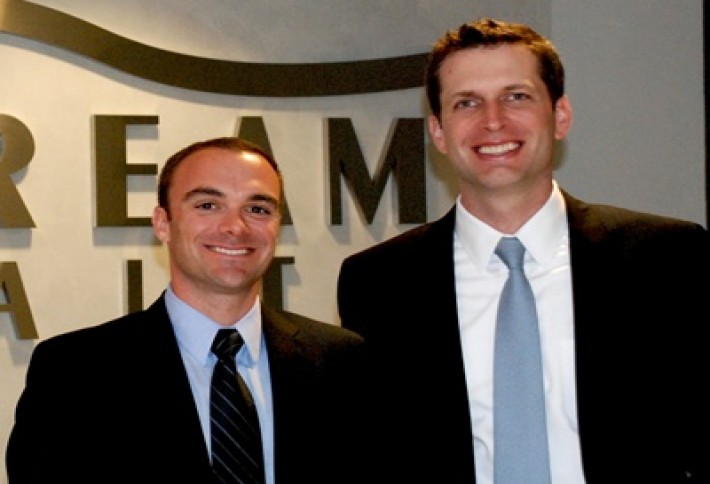 Stream Realty Partners promoted Matthew Wieser and Ramsey March to managing directors of the firms Dallas office division. As managing directors,they will be responsible for leading the strategic direction and operations for the firms office division.
KUDOS
The 2013 Jury of Fellows from the American Institute of Architects elevated Charyl McAfee-Duncan to the College of Fellows, an honor awarded to those architects who have made a significant contribution to architecture and society and who have achieved a standard of excellence in the profession. Out of 83,000 AIA members, there are fewer than 3,100 named to the fellowship and honorary fellowship.This years fellows were selected from a pool of 230 candidates, which included 27 from Texas. Charyl is the president of McAfee 3 Architects and Principal of the Dallas office.
There is no such thing as fun for the whole family. Jerry Seinfeld (We wonder if he was on vacation with us this weekend.) tonie@bisnow.com