7-Eleven hired NRC Realty & Capital Advisors to sell 139 gas stations and/or convenience stores--43 in the DFW area and 40 more across Texas. All sites arebeing sold without 7-Eleven branding.(What? No more59-cent Big Gulps?)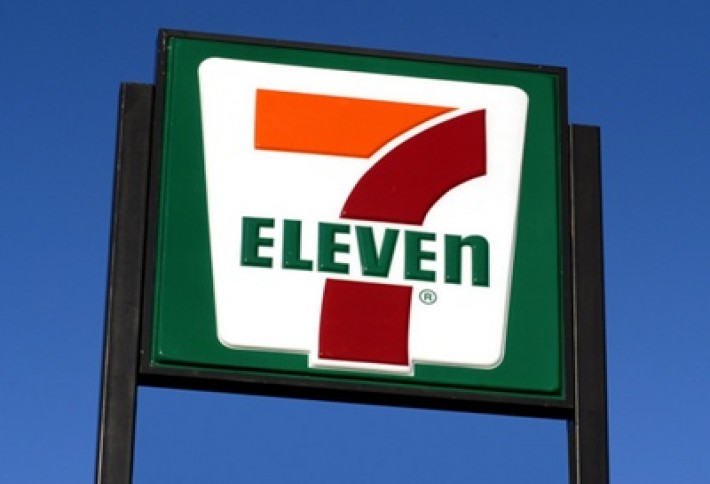 7-Eleven VP of mergers and acquisitions Robbie Radant says the properties just dont fit 7-Elevens business model.These stores were part of more than 1,000 sites the firm acquiredin the past threeyears, he says. Lotsizes range from about 10k SF to 75k SF, while store sizes range from kiosks to 6,700 SF. About 120 of the sites being offered are fee-owned properties and the remaining are leaseholds.Most sites are being offered for sale with fuel supply, which will be provided by SEI Fuels. The properties will be sold using NRCs sealed-bid sale process. The bid deadline is June 27.
SALES
A 40k SF industrial/warehouse building at 3508 Avenue F in Arlington was purchased by an owner/user. Silver Oak Commercial Realtys Russ Webb repped the buyer. Jackson Cookseys Reggie Beavan and Michael Tatum repped the seller, CBB Acquisition Co No 3.
***
An experienced, out-of-state ownership group bought the 91-unit Highland OaksApartments in Irving for an undisclosed amount. Old Capital provided the 75% LTC mini-perm loanwith a rate under 4%.
***
WRJ Distribution Way purchased the almost 106k SF 13911 Distribution Way on 4.36 acres in Farmers Branch.Cushman & Wakefields Jean Russo represented the seller,Shore Holdings.
NEW CONSTRUCTION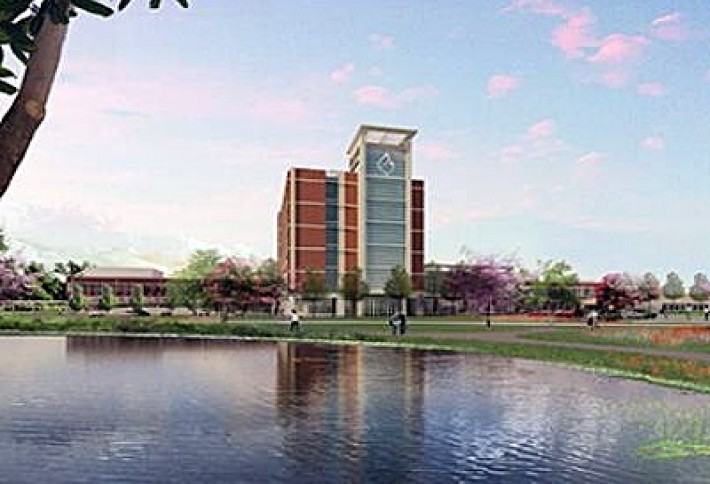 MEDCO Construction started construction this month on the new 302k SF Baylor Medical Center at Waxahachie at the northeast corner of I-35E and Hwy 287. The $87M project will include a six-story bed tower and initially accommodate 103 beds with future growth capacity to add 25 beds.The hospital is scheduled to open in 2014. HKS and CBRE partnered with MEDCO on the project.
LEASES
Accudyne Industries signed a 15k SF lease at 2728 N. Harwood to relocate its corporate offices from Connecticut. Harwood International director of leasing/VP Jihane Boury repped the landlord, Harwood International. JLLs Michael Swaldi, Larry McCorkle, Jeff Staubach, and Kevin McGlinchey repped the tenant. This lease brings 2728 N. Harwoodto fully leased.
***
SBB Management Co renewed 16k SF in ExecutiveCenter at 8360 LBJ Freeway. Boxer Propertys Gloria Medlock repped the landlord, Boxer, and JLLs Calvin Hull and Bo Bond repped the tenant.
***
Fort Worth law firm, Shannon, Gracey, Ratliff & Miller signed a 36k SF in Sundance Squares Commerce Building, currently under construction at 420 Commerce St. The building will open this fall. This is the first office lease signed and brings the building to more than 80% leased. Shannon Gracey will be the sole tenant on the top three floors, leaving 777 Main St, formerly the Carter Burgess Plaza, after 13 years. Transwestern Commercial Services Fort Worth brokers Jack Huff and Kyle Poulson repped the tenant. Bill Booker, director of leasing, and Robert Gamblin, senior leasing representative, represented Sundance Square.
***
Crescent Real Estate Holdings inked several new deals at 777 Main in downtown Fort Worth including:



Natural Gas Partners III signed an expansion and now occupies more than 15k SF.


Rising Roll Gourmet signed its first Texas lease with a new 1,162 SF space.


Crescents
John Zogg
and
Whit Kelly
worked the leases. They tell us the building is undergoing significant improvements including lobby renovations that feature updated,
stream-lined lighting
and furniture. Concourse and valet lobby renovations are under way with
ground-floor lobby renovations
expected to be complete soon.
THIS & THAT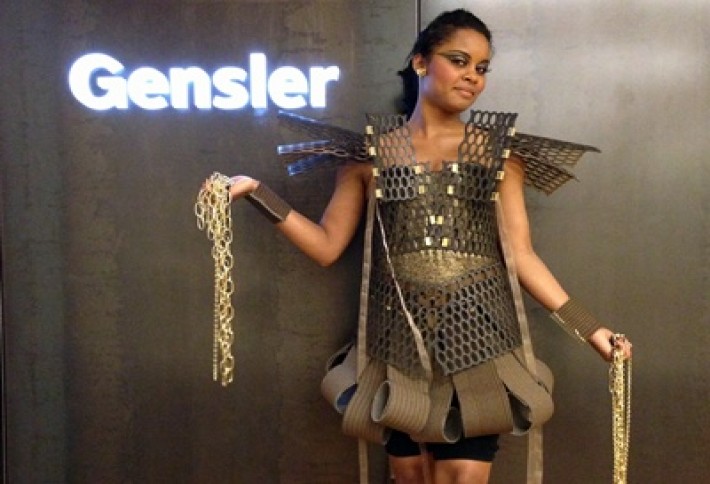 Genslers Dallas team likes a challenge and took a day off from designing buildings and interiors to give the fashion world a try by joining in the IIDA CRE8 Fashion Show. The challenge: create a garment in eight days that celebrated the connection between interior design and fashion with a zodiac theme reflecting either the positive or the negative attributes of the sign.Genslers team of Denise Bates, Cole Henson, Raven Graham (model), Sarah Frank, Lindsey Mathis, Sarah Garrick, Lara Rodriguez, Shelia Smith, Rachel Rouse, Jennifer Gates, Peggy Ort, and Mike Hsu went with Libra and showed her bad side. The dress was constructed from Interface unbacked carpet and Forbo linoleum to convey a self-indulgent, flirty, and indecisive look.The scales of Libra were represented by chains in hand and there was a nod to the underlying theme of judgment by the use of the color bronze.
EXECUTIVE MOVES
Kurt Griffin joined Jones Lang LaSalle as EVP for the Dallas industrial team. He joins JLL from Cushman & Wakefield, where he oversaw the industrial investment sales division until 2009.
KUDOS
NAI Robert Lynn EVP Rick Medinis was appointed as the new president of the North Texas chapter of the Society of Industrial and Office Realtors, which is the second largest chapter in the US.
FINANCING
Cambridge Realty Capital Cos closed a $3.9M HUD Lean first mortgage loan for Windsor Care Center, a 108-bed skilled-care nursing home in Terrell. The fully-amortized, 35-year term mortgage was arranged for the owner, a Texas limited partnership, using the HUD Section 232 pursuant to Section 223(a)(7) refinance program.
NEW BUSINESS
SCM Real Estate Services added two buildings to its leasing portfolio: the Class-B 186k SF 2201 Main in downtown Dallas and the 300k SF Oncor Building in downtown Fort Worth. At the intersection of Main and Cesar Chavez in Dallas, the building will be leased by SCMs Monika Perez-Guzman. Spanning a block on West 7th Street between Main and Houston, the Oncor Building will be leased by SCMs Theron Bryant.