News
NYU Hospitality Show!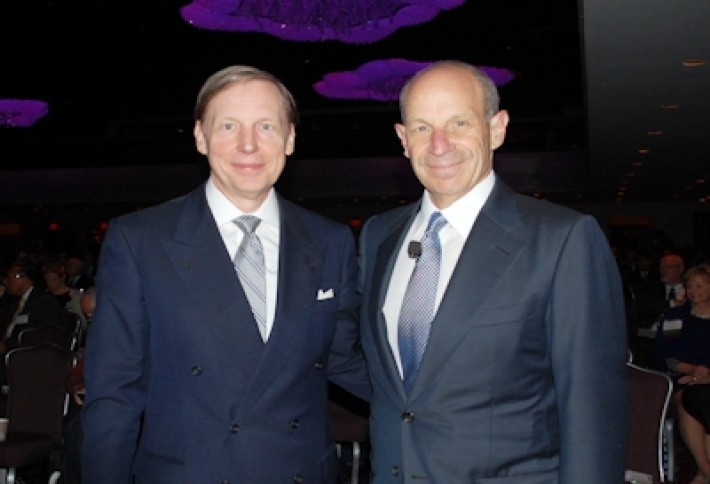 This week Bisnow was on the ground at this weeks 35thannual NYU International HospitalityIndustry Investment Conference in Manhattan, where we snapped NYU Preston Robert TischCenter divisional dean Bjorn Hanson and Loews Hotels chairman Jonathan Tisch (whosefather is the hospitality, tourism, and sports management schools namesake).In front of a crowd of1,800, Jonathan namedcritical itemsfor the industry's focus: competing for internationaltravelers; delivering a great, seamless travel experience, from visas to going through customs; and creatingpublic policiesthat support travel.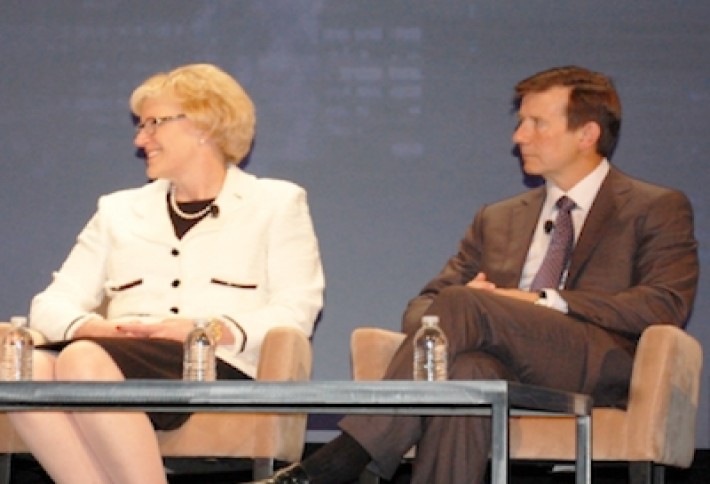 International expansion was a hot topic, and CarlsonCEO Trudy Rautio says shes not only looking at India and China, but sub-SaharanAfrica, where therestremendous opportunity. But shewarns that constructioncould take a while there, pointing to one hotel thats taken eight years so far (lions stole the hammers). HostHotels CEO Ed Walter (who owns the Marriott MarquisTimes Square, where the conference was held) expressed concern about India and rate declines hes seen there, but notes LatinAmerica is on his radar. For more coverage, see today's Hotel Sheet.