News
Modest Hotel Growth Coming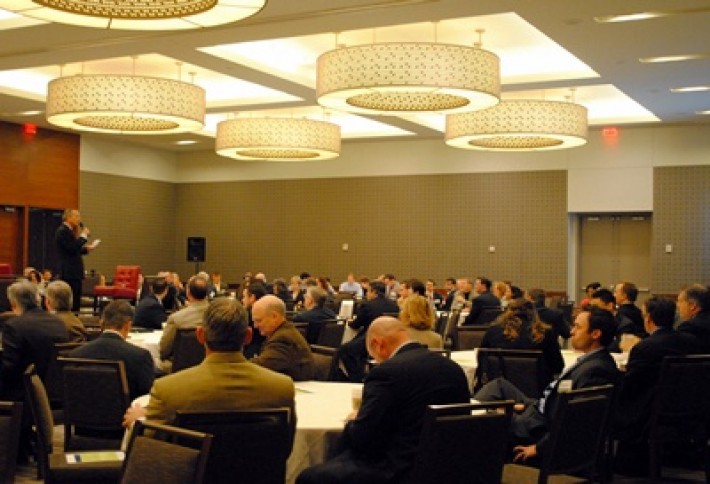 The Omni Convention Center Hotel's late 2011 opening helped resurrect downtown. But it's just part of the greater Texas market that's strong and growing, said Aimbridge Hospitality SVP Lynne Roberts at the Bisnow Dallas Hotel Investment Summit last week at the Westin Galleria. Nationally, there should be about a 2% supply growth with industry activity looking good for the next three years, she says.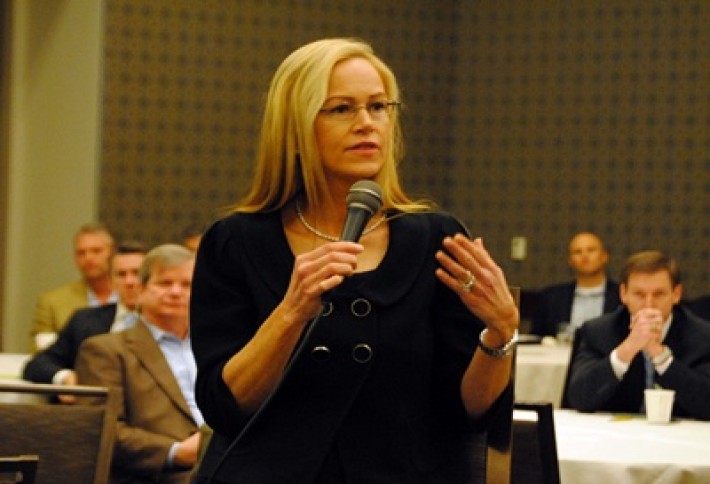 The deal flow in the last couple of months has been active because it's time to harvest your crops, she says. (This must be what the "God Made a Farmer" ad was about last night.) Aimbridge started about 10 years ago--with Lynne and colleagues working out of rooms in one of the eight hotels owned by the company. Now, Aimbridge is up to 190 hotels. She anticipates this year and next to be some of the firm's best for transaction activity.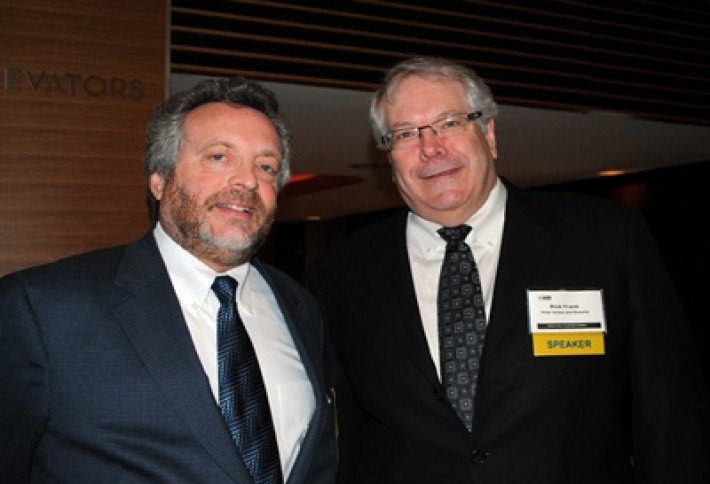 Pillar Hotels and Resorts chief investment officer Rick Frank (right, with LW Hospitality CEO Dan Lesser) has been on the job for less than a month, joining from Behringer Harvard. He's expanding Pillar's platform beyond it's 225 hotels. The key to the hospitality sector's success is job growth, he says, adding the hotel business is cyclical and the cycle just turned up.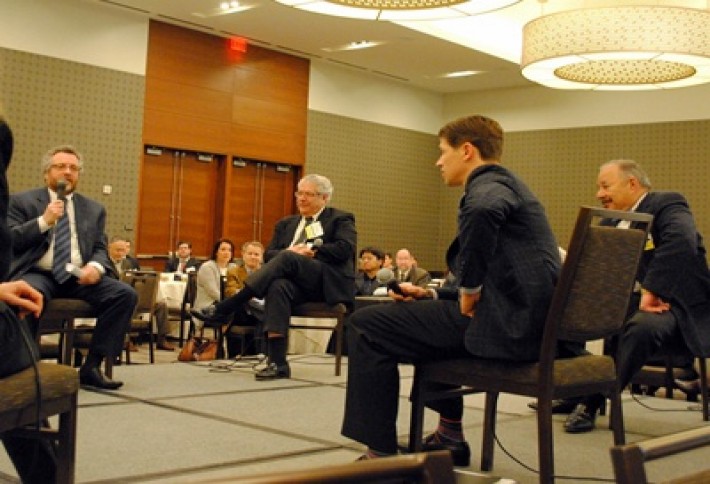 Dan says there's no such thing as a stabilized hotel because the pricing of guest rooms occurs second by second. In an up market, it's a great thing. In a down market, it's a curse. So, nobody buys a hotel on a cap rate. If that's important to a buyer, they should be looking at industrial, office, or shopping centers, which all have long-term leases.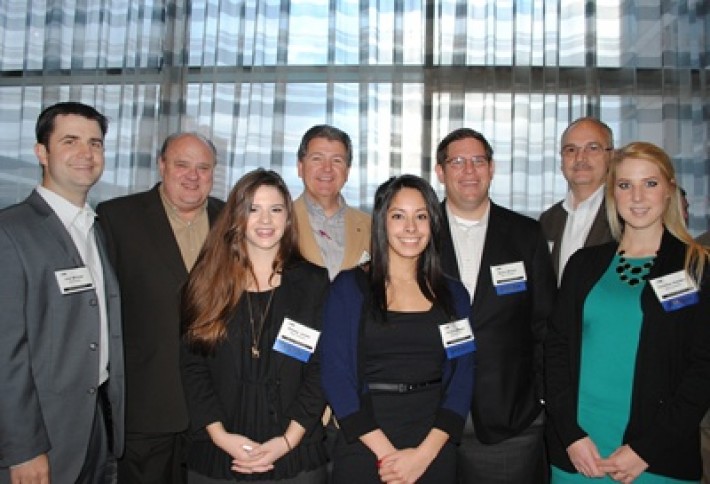 We gathered the team from event sponsorBury+Partners. Biz dev guru Deren Wilcox (third from right) tells us the firm has multiple hospitality projects in the works. Top of the list right now are Austin hospitality efforts for White Lodging, including the JW Marriott, Hyatt Place, and Westin Austin. Pictured: Josh Millsap, Steve Mosier, Kelsey Jones, Jay Marsh, Priscilla Maya, Deren, Mac McWilliams, and Caroline Hayden.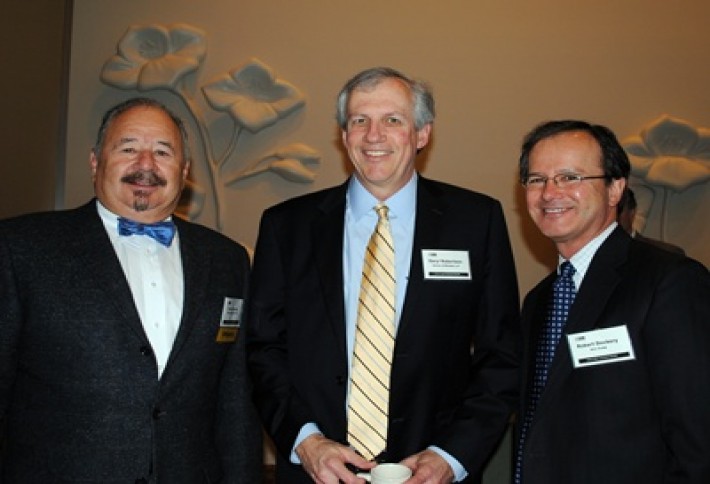 Felcor Lodging Trust chairman Tom Coccoran,with Hunton and Williams' Daryl Robertson and Akin Gump's Robert Dockery. Tom was trying to sell the guys on getting some food at Jerry's Wood-Fired Dogs at 6340 Gaston Ave. Tom and his son opened the eatery in November.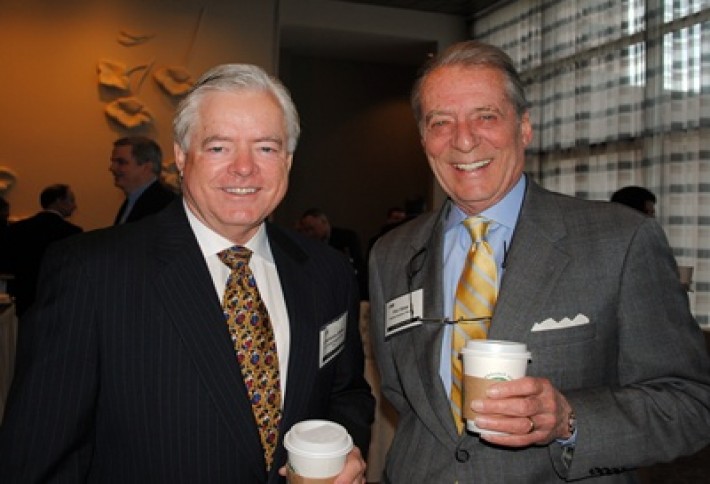 A good cup of joe and lots of networking. That's what we found when we interrupted Cole Credit Property Trust's Larry Jones and Fidelity National Title's Phil Shea.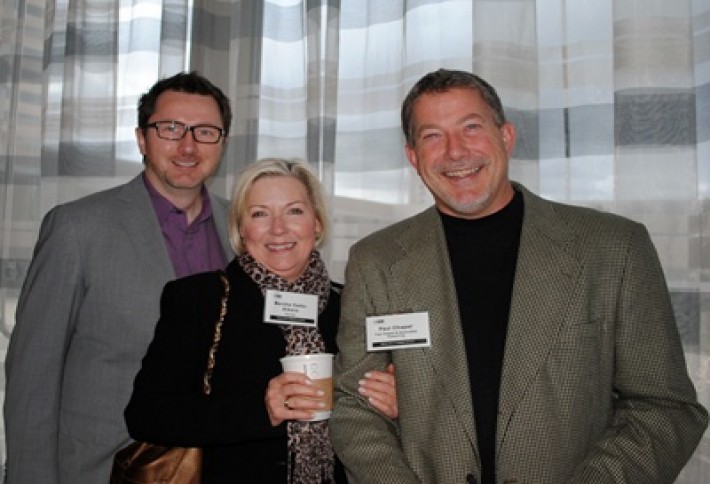 Gensler's Craig Kolstead and Marsha Getto- Aikens talk shop with Paul Chapel & Associates Consulting's Paul Chapel.
What was your favorite Super Bowl commercial? Tonie@bisnow.com