With industrial vacancy rates hovering around 8% locally, the future is so bright, our crowd of more than 300 had to wear shades Friday at Bisnows third annual Dallas Industrial Real Estate Summit at the Hotel Palomar.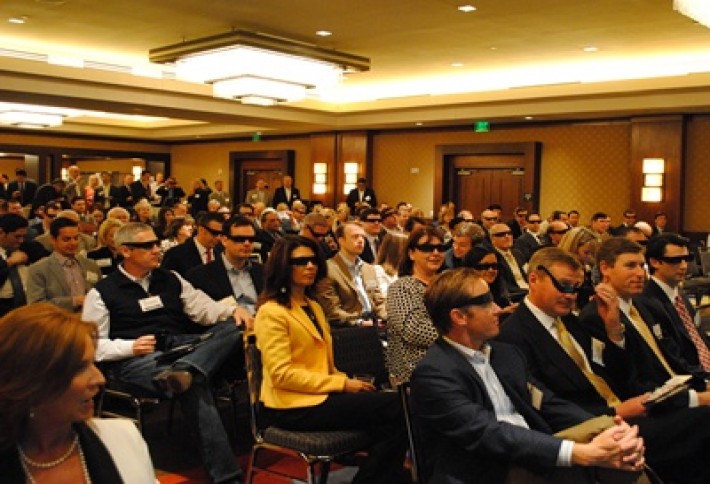 The 3D glasses were sponsor giveaways. (See--or don't see--what you miss when you don't turn up at our events.)No new supply for the past four to five years and a constant tenant demand means new construction will eventually kick in, says CBRE vice chairman and managing director Jack Fraker.In 55 of the nations 56 major markets, all are under 10% vacancy. If you look at stats, spec should be done, Jack says. Between 1997 and 2007, there was 225M SF developed each year in the US. Between 2008 and 2012, however, there was maybe 40M SF developed annually and, even then, much of that was build-to-suit. Factor in all the obsolete warehouse space that should be taken out of inventory and the market isnt keeping up, Jack says. (Soon we'll be seeing "Cash-for-Warehouse" commercials instead of Cash-for-Gold.)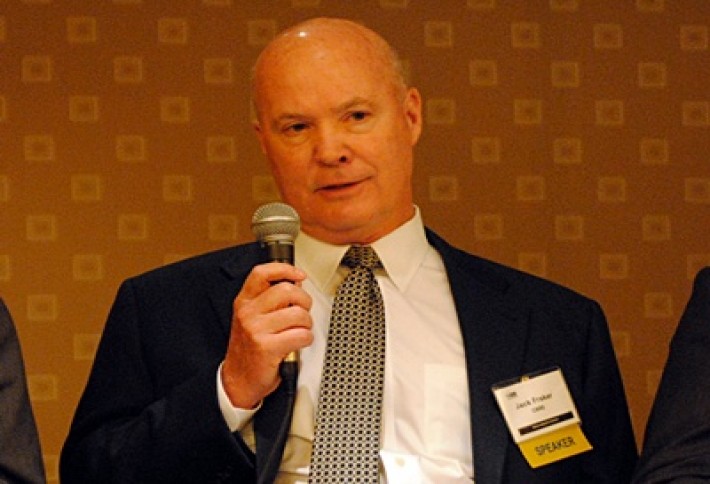 Jack says the 50k SF warehouses (and smaller) have the greatest potential for rental rate growth because no one is building for that sector; everyone is competing for the 1M SF deals. With the economy rebounding, especially the single-family homebuilding industry, Jack says there is opportunity for rent growth and spec development of small bay warehouses in well-located infill sites (especially around Frisco, The Colony, and places north.)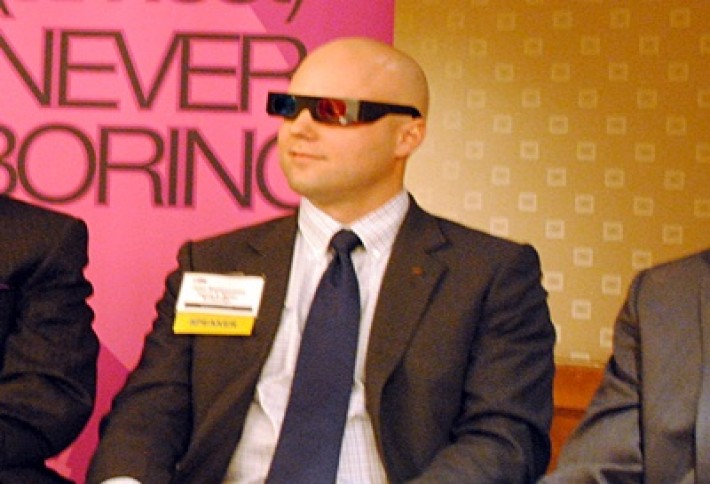 We considered about adding a little stacked red Lego-style hat to turnHenry S. Miller Brokerage associate John Bielamowicz into Devo, but we like him just like he is. He says rents, overall, are going up largely because of supply and demand (like Jack says, theres been no supply, but lots of demand). And, while lenders are shoveling money out the door, there are all-time historic lows for interest rates that make DFW an attractive market for users and investors. The keys, he says, include the predictable regulatory structure, the great cost of living and amenities here, and the availability of lots and lots of land.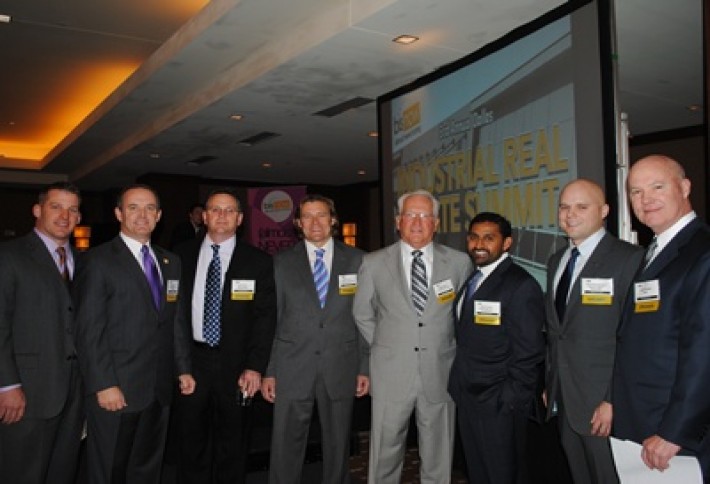 Some little known facts about our panelists, gleaned in a lightning Q&A. Seefried Industrial Properties Texas region SVP Jonathan Stites can tell you about his 65 mph building; DFW International Airport commercial development VP John Terrell was the northeast Tarrant County karate champ in his youth; Holt Lunsford Commercial Dallas industrial division partner Jim Brice was once named the funniest accountant in the city at the Improv in Addison; Panattoni Development Co partner Rob Riner is a UTA alum whose favorite restaurant is Angelos BBQ; Prime Rail Interests prez Mike Rader is planning on having Rob take him to Angelos); Real Estate Tax Consultants COO Amish Gupta wrestled in high school and is going to Nepal this week; John brewed beer while listening to Beethoven last week; and Jack loves Mi Cocina and had hair while working overseas in the Middle East and Europe.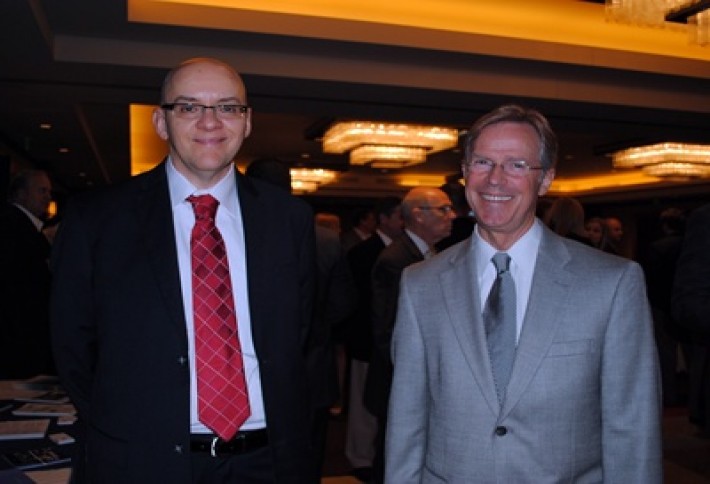 Event sponsor Mansfield EDCs Richard Nevins and Scott Welmaker tell us the MEDC assists brokers and developers with land/property acquisitions while also offering economic incentives to initiate development and close the deal. Mansfield and Kennedale were the stomping grounds for our DFW reporter in her high school days cruising down 287. Now, theres development on every corner.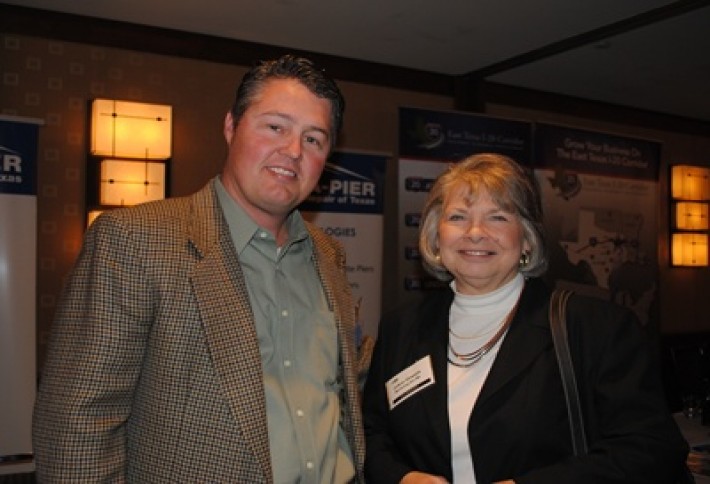 Sponsor Perma-Pier Foundation Repair commercial division VP Denny OConnel l, with Marketing Net Wks Jo Ann Howeth, tells us the company just landed two projects with Holt Lunsford in Richardson and Fairfield Residential in North Dallas. Within American Communities, Perma-Pier has started sizeable repairs on several of its buildings at an apartment complex it owns in Irving. Additionally, the firm plans to start a fairly large mudjacking project for Honeywells manufacturing plant in Richardson.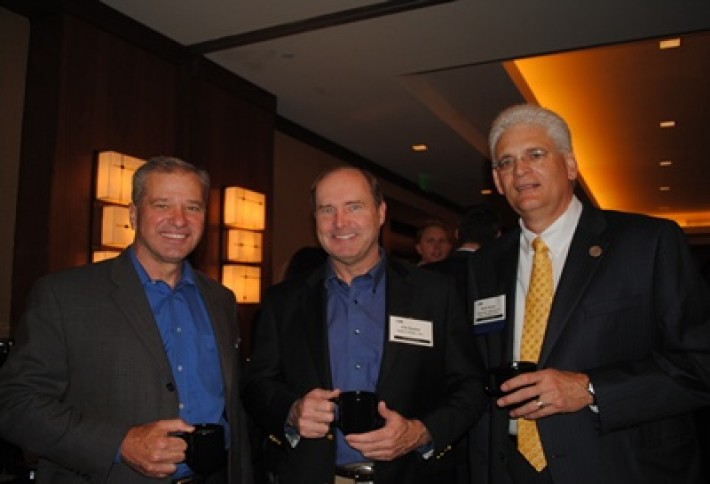 We caught Pacheo Kochs Jim Koch and Space Center Incs Jim Ryden chatting with event sponsor The American Institute of Steel Constructions Rick Kuhn. Rick tells us the not-for-profit technical institute and trade association services thestructural steel designcommunity andconstructionindustry with the goal of making structural steel the material of choice. AISCs Steel Solutions Center provides services to help find, compare, select, and specify theright system for your project. Fromtypical framing studies to total structural systems, including project costs and schedules, the AISC can provide up-to-date information forfree. Stay tuned for more event coverage this week.
We lit our NCAA bracket on fire last night to keep us warm. Go Gators and (choking it out) Go Jayhawks! tonie@bisnow.com