News
House of Blues Finally Sells; The Deal Sheet
CPA:17- Global--the publicly held, non-traded REIT affiliates of W.P. Carey--acquired the 62k SF House of Blues in Dallas for $16M after being on and off the market since August 2011.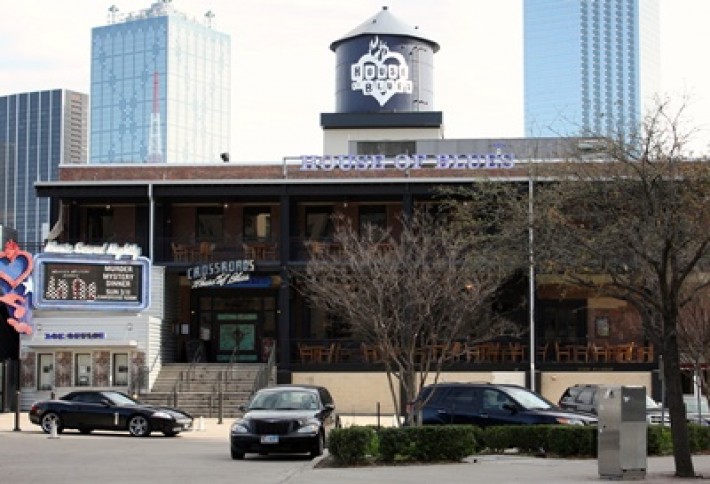 The property is leased to a subsidiary of Live Nation Entertainment, which also guarantees the lease. The Dallas venue opened in 2007 in a historic structure dating back to the 1920s, when it housed a White Swan Coffee processing plant. The largest performance space in the building has capacity for 1,600 people.
SALES
Realty Capital Management sold three acres on Hudson Crossing just south ofEldorado ParkwayinMcKinney to real estate developer James Johnston.The two parcels are adjacent toEldoradoCrossingOffice Park. Plans for the land: develop medical and professional office condos. Realty Capital Managements Mark Boone repped the owner.

***
HFF closed the sale of the 121k SF
2626 Cole
Class-A office building in the Uptown/Turtle Creek submarket for an institutional advisor. HFF also worked for the buyer, Beacon Investment Properties, to arrange a
$14.5M
acquisition
loan through Morgan Stanley Mortgage Capital.The nine-story property is
96%
leased.
***
Chambers Street Properties
acquired 100% of the interests in 17 commercial properties held in a JV between Chambers Street and Duke Realty Corp, including the 183k SF
Point West I
in Dallas
***
Carrollton-Old Denton Partners
sold
32.9 acres
of multifamily-zoned land along Old Denton Road in Carrollton to J. Liu Property Co. Bradford SVP
Stephen Scott
repped the seller. Providia Commercial Real Estates
Wee-Ping Low
repped the buyer.
THIS & THAT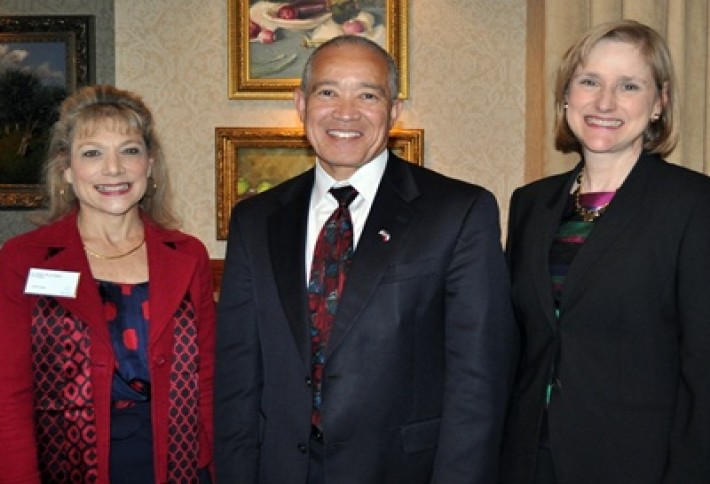 DISD superintendent Mike Miles--between CREW Dallas prez Elissa Plotsky and CREW Dallas prez-elect 14 Pam Stein--updated CREW members on the new direction of DISD last week. On the top of Mikes agenda: improve the quality of teachers and administration. We assume hedoesn'tsubscribe to Pink Floyds mantra: Hey teachers, leave those kids alone!
***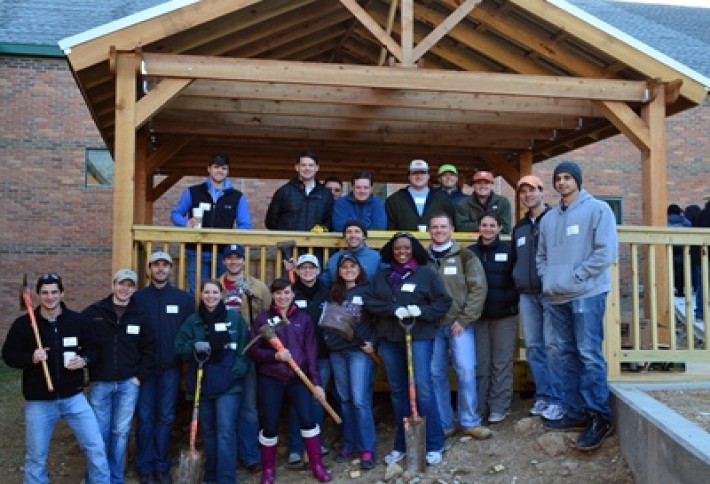 A partnership between
REAL School Gardens
(a non-profit that builds learning gardens in low-income schools),
TRECs Associate Leadership Council
,
Chase
, andUnited Way of Metropolitan Dallas created a new learning garden for the students at two schools: J.P. Starks Math, Science and Technology Vanguard andEsperanza Hope Medrano Elementary School. After installation, REAL School Gardens provides three years of on-site teacher training. Each garden features shaded outdoor gathering areas, native perennial plantings for small wildlife habitats, a pond, earth science station, organic vegetable beds, fruit trees, composting station, and rainwater harvesting.
LEASES
Shubert Packaging Systems renewed 11k SF in Addison Tech Center at 4505 Excel Pkwy in Addison. Holt Lunsford Commercials Josh Barnes and Mace McClatchy repped the landlord, Copaken Brooks. Jackson Cookseys Louis Pascuzzi repped the tenant.
***
Colliers Internationals
Phil Rosenfeld
and
Matt Thompson
worked a pair of industrial renewals including:


Mitsubishi Electric Automation renewed 20k SF at 1000 Nolen in Grapevine from A&B Properties. Phil and Matt worked with Jack Rosenberg to rep the tenant. Bradfords Michael Spain repped the landlord.


Stanley Steemer International renewed 10k SF at 2746 SE Loop 820 Bldg 3 in Fort Worth from 820 Business Park. Phil and Matt worked with Sean McHale repping the tenant. Hunter Commercials Patrick Hunter repped the landlord.


***
Abco Salon Services
renewed
11k SF
at 3218 Belt Line Rd in Carrollton. Bradford SVP
Brian Pafford
and VP
Jason Miller
repped the landlord, CIFV I-TX1W11 & TX1W17 LP. Lee & Associates
Greg Nelson
repped the tenant.
KUDOS
CBRE Dallas, Colliers International, Transwestern, Henry S. Miller Brokerage, and JonesLang LaSalle all competed in the first Corporate Real Estate Challenge of North Texas largest stair climb for the Leukemia & Lymphoma Society. CBRE raised $29k of the $195k raised as part of the 2013 Big D Climb (which had 1,260 climbers). The sixth annual Big D Climb has already been scheduled for Jan 25, 2014.

***
Marcus & Millichap
director
Farhan Kabani
was named one of the firms
top 10 loan originators
of 2012.
FINANCING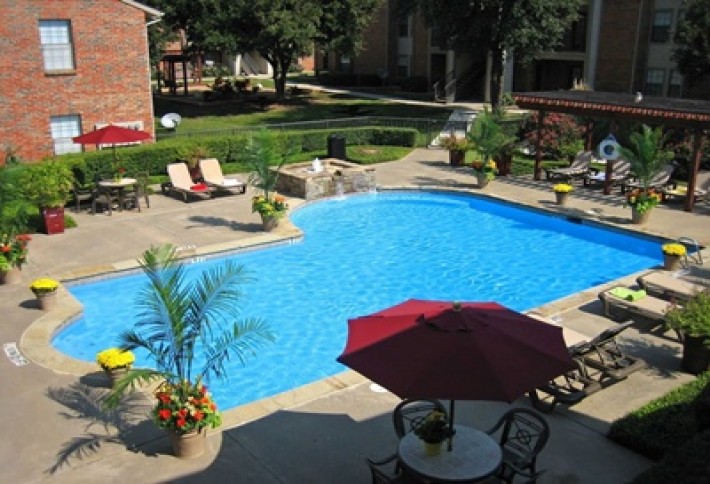 HFF secured an $11.9M financing for the 194-unit Wellington at Willow Bend garden-style multi-housing community at 3200 Parkwood Blvd in Plano. HFF repped the borrower, an affiliate of Banner Apartments, to secure the 10-year, 3.9% fixed-rate loan through M&T Realty Capital Corp. Proceeds were used to acquire the 96.4% occupied property. The HFF team was led by managing director Matthew Schoenfeldt, associate director Adam Herrin, and senior real estate analyst Jason Bond.
EXECUTIVE MOVES
Jonathan Tobolowsky joined Urban Partners.He will assist with the retail leasing in the West Village district while starting a tenant representation program. He comes to the firm from The Weitzman Group.

***
Janie French
joined
SRS Real Estate Partners
as senior business development manager. She returns to SRS having previously worked with Staubach Retail Services for 18 years. Most recently, she was the director of marketing and communications at United Commercial Realty.
CONSTRUCTION & DEVELOPMENT
Satterfield & Pontikes Construction willbuild two new campuses for theLewisville ISD. S&P will build ninth-grade centers of approximately 110k SF each at Marcus High School and Flower Mound High School. Each ninth-grade campus will provide regular classrooms, library, 2,200-seat basketball arena, science labs, cafeteria, 7,000 SF black box theater, and administration areas. Work at Flower Mound High School will also include new sports facilities. Designed by PBK Architects, the project is expected to be complete by Aug 1, 2014.

***
Hill & Wilkinson General Contractors
started construction on a new
188k SF
sales and service facility in the Mountain Creek Business Park in Dallas. The building will house repair and maintenance services for diesel and natural gas engines and power generation equipment for Arlington-based
Cummins
Southern Plains.
Merriman Associates Architects
is providing architectural services. The facility is slated for a December delivery.
NEW BUSINESS
CapHarbor Property Management awarded
Cushman & Wakefield
of Texas the exclusive agency
leasing
assignment for
Vista Ridge I & II
, a pair of two-story
121k SF
office buildings in Lewisville.Cushman & Wakefields
Matt Schendle
and
Cynthia Cowen
will oversee leasing. The buildings are currently fully leased to long-term tenants with 130k SF coming available later this year.
Baylor is heading to the NIT Final Four. Dont even think of getting between us and a TV on Tuesday night. Email tonie@bisnow.com.