News
Frisco's New Neighbors
Quik Trip and Blue Wave Car Wash are all coming to Frisco along the Dallas North Tollway and Eldorado Parkway. A clean SUV is a happy SUV.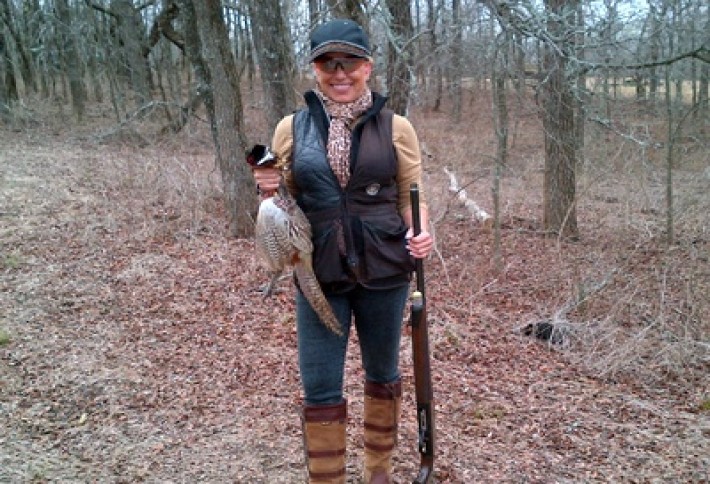 Dowdle Real Estate prez Lynn Dowdle (here with a pheasant in Corsicana a few weeks ago) sold the two tracts:92k SF on the northeast corner of Eldorado Parkway and the Tollway to Quik Trip. (Lynn repped the seller, Eldorado Commons and The Weitzman Group repped the buyer.) And53k SF on the northeast quadrant of Eldorado Parkway and the Tollway in Frisco to Blue Wave Car Wash. (Lynn repped the same seller. Hardesty Real Estate repped the buyer.)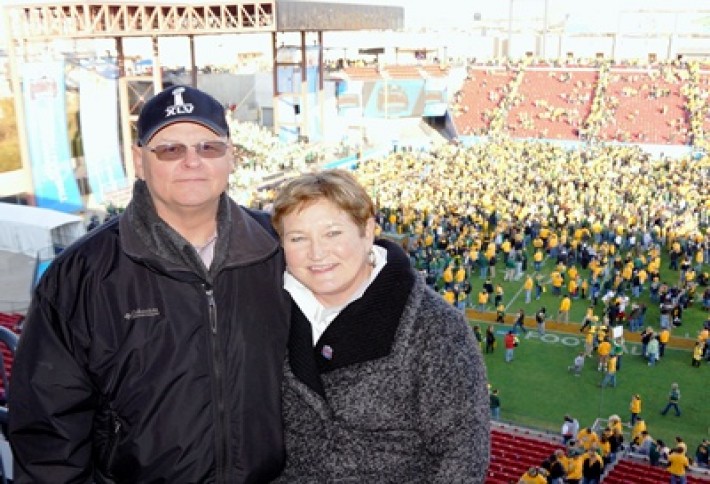 Frisco EDC prez Jim Gandy (with wife Jan and 22,000 other fans at the NCAA Division 1 championship football game at the FC Dallas Stadium) tells us activity has picked up significantly this year. The new Costco triggered additional retail, with a Whataburger, then Wendy's and McDonald's, and most recently, a Taco Cabana(which must be Spanish for Burger King). Also at that intersection is a Market Street Grocery and a Target-anchored center. The northeast corner (where Lynn has about 40 acres for development) will see additional pad-users along the Tollway soon as well as mixed-use development along the back.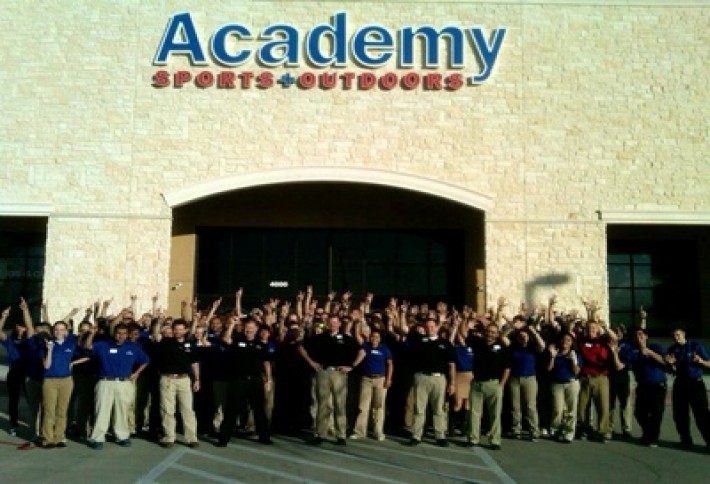 They're ready, if the facade falls forward they can catch it. Academy opened on Preston Road, north of SH 121, in December; Chipotle and PeiWei are under construction near Main Event on the northwest corner of the Tollway and Main Street. Jim says Frisco is well branded as a super regional retail destination because of the significant cluster of existing retail. The retailers who aren't already there, want to be there, he says. The combination of spendable income in the area along with weekday corporate business and weekend sports business creates a great place for retail, Jim says. Oh yeah, and the city just signed a second contract for a three-year extension to host that NCAA Division 1 championship game in Frisco, too, he tells us.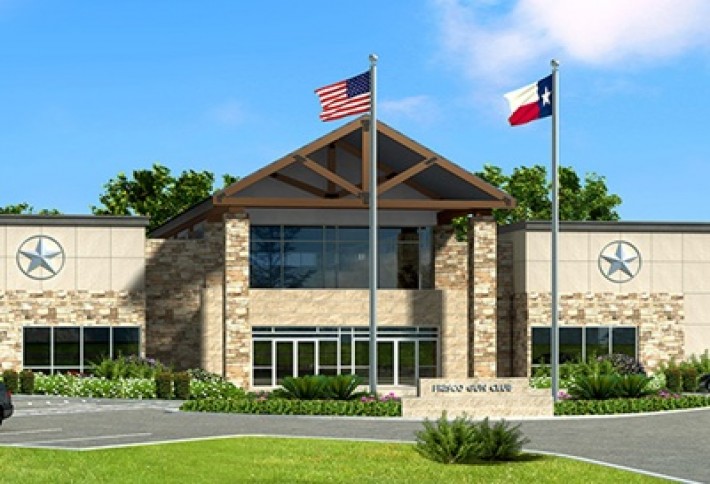 Jim says Hall Financial Group plans to build an eight-story 200k SF Class-A spec office this year and the Frisco Gun Club broke ground earlier this month on a new 43k SF facility with 40 indoor shooting lanes (making it one of the largest indoor gun ranges in the state, rendered here). It will open this summer. When Lynn isn't shooting (we expect she'll make an appearance at the gun club now and then) her beloved 12-gauge Beretta, she's fundraising for If You Knew. She co-founded the charity with four other women to raise $5M in five years to support drilling clean water wells in Zambia. In just 2.5 years, the group has raised $2.2M.